Der Ticketverkauf ist beendet
Der Ticketverkauf ist beendet
Thank you for ordering a ticket – please print it out or bring the ticket on your smartphone, so we can scan the QR code for contactless entrance. Please also make sure to read the Covid-guidelines: You'll need to wear a mask and show some proof of vaccination or a 24h-old negative test etc. As these rules can change, we advise you to check speicher.bohemiandrips.de or the Facebook-Event for updates. × 1 ticket per day, valid for all 3 concerts per respective day TIMETABLE _friday 20 18:00: doors (small tank) 18:15–19:00: IAN MEDINA, small tank 19:00–19:30: BREAK from 19:20: doors (small tank) 19:30–20:15: DIE MILCHSTRASSE FLOCKT MIT PETER PICHLER, small tank 20:15–21:15: BREAK from 21:05: doors (small tank) 21:15–22:00: MARTA DE PASCALIS, small tank _saturday 21 18:00: doors (small tank) 18:15–19:00: BERKE CAN ÖZCAN, small tank 19:00–19:30: BREAK & RELOCATION TO THE OTHER TANK from 19:20: doors (big tank) 19:30–20:30: SICKER MAN & KIKI BOHEMIA, big tank 20:30–21:00: BREAK & RELOCATION TO THE OTHER TANK from 20:50: doors (small tank) 21:00–22:00: HISS & VISCERA (RICHARD SCOTT & AUDREY CHEN), small tank _sunday 22 18:00: doors (big tank) 18:15–19:00: ELS VANDEWEYER & RIEKO OKUDA, big tank 19:00–19:45: BREAK from 19:35: doors (big tank) 19:45–20:30: MAZEN KERBAJ & UTE WASSERMANN, big tank 20:30–21:00: BREAK & RELOCATION TO THE OTHER TANK from 20:50: doors (small tank) 21:00–22:00: ZINC & COPPER, small tank
Eventinformationen
Veranstaltungsort
Großer Wasserspeicher
Belforter Straße
10405 Berlin
Germany
Der Ticketverkauf ist beendet
Der Ticketverkauf ist beendet
Thank you for ordering a ticket – please print it out or bring the ticket on your smartphone, so we can scan the QR code for contactless entrance. Please also make sure to read the Covid-guidelines: You'll need to wear a mask and show some proof of vaccination or a 24h-old negative test etc. As these rules can change, we advise you to check speicher.bohemiandrips.de or the Facebook-Event for updates. × 1 ticket per day, valid for all 3 concerts per respective day TIMETABLE _friday 20 18:00: doors (small tank) 18:15–19:00: IAN MEDINA, small tank 19:00–19:30: BREAK from 19:20: doors (small tank) 19:30–20:15: DIE MILCHSTRASSE FLOCKT MIT PETER PICHLER, small tank 20:15–21:15: BREAK from 21:05: doors (small tank) 21:15–22:00: MARTA DE PASCALIS, small tank _saturday 21 18:00: doors (small tank) 18:15–19:00: BERKE CAN ÖZCAN, small tank 19:00–19:30: BREAK & RELOCATION TO THE OTHER TANK from 19:20: doors (big tank) 19:30–20:30: SICKER MAN & KIKI BOHEMIA, big tank 20:30–21:00: BREAK & RELOCATION TO THE OTHER TANK from 20:50: doors (small tank) 21:00–22:00: HISS & VISCERA (RICHARD SCOTT & AUDREY CHEN), small tank _sunday 22 18:00: doors (big tank) 18:15–19:00: ELS VANDEWEYER & RIEKO OKUDA, big tank 19:00–19:45: BREAK from 19:35: doors (big tank) 19:45–20:30: MAZEN KERBAJ & UTE WASSERMANN, big tank 20:30–21:00: BREAK & RELOCATION TO THE OTHER TANK from 20:50: doors (small tank) 21:00–22:00: ZINC & COPPER, small tank
SPEICHER V × festival for site-specific music (3 days, 1 ticket per day)
Zu diesem Event
bohemian drips presents: Speicher V
a festival for site-specific music in the old water reservoirs of Berlin-Pankow, August 20–22 2021 (timetable & more info below)
Mazen Kerbaj & Ute Wassermann • Zinc & Copper • Els Vandeweyer & Rieko Okuda • Hiss & Viscera (Audrey Chen & Richard Scott) • Berke Can Özcan • Sicker Man & Kiki Bohemia • Marta de Pascalis • Die Milchstrasse Flockt mit Peter Pichler • Ian Medina
Kleiner und großer Wasserspeicher, Prenzlauer Berg | access via Diedenhofer or Belforter Str., 10405 Berlin | maps: bit.ly/speicher_location
Speicher is a festival for site-specific music in the old water reservoirs of Berlin-Pankow, curated by bohemian drips since 2017. Since its beginning, the visitors could witness over 20 concerts and de-central performances, developed exclusively for the long-lasting reverberation of the tanks: With up to 18 seconds of reverb and eerie echo-effects these pieces were always guided by a similar conceptual approach that includes the space itself as a compositional dimension.
Speicher V will be held unter the idea of a "retrospective": bohemian drips invited artists who either played at a previous edition or are in close proximity to the label's activities, to (re)visit the tanks in different constellations or develop entirely new performances, incorporating the crew's experience within the acoustic scenery of the two reservoirs. The 2021 edition will also be the first to feature label-own works to be presented on the first of the three festival days in August.
*Event with physical audience – please check speicher.bohemiandrips.de and our social channels for updates and Covid-regulations.
× masks are mandatory, entrance only with proof of vaccination, 24h-old negative test, etc.
× 1 ticket per day, valid for all 3 concerts per respective day
× information: speicher.bohemiandrips.de
× newsletter signup via: www.bohemiandrips.de
× funded by Musicboard Berlin & Bezirksamt Pankow von Berlin: Amt für Weiterbildung und Kultur, FB Kunst und Kultur
× supported by Förderband e. V.
× questions? write us: info@bohemiandrips.de
× idea, programme & production: Alexander Meurer, Fillipp Vingerhoets, Nikolaus Götz
TIMETABLE
_friday 20
18:00: doors (small tank)
18:15–19:00: IAN MEDINA, small tank
19:00–19:30: BREAK
from 19:20: doors (small tank)
19:30–20:15: DIE MILCHSTRASSE FLOCKT MIT PETER PICHLER, small tank
20:15–21:15: BREAK
from 21:05: doors (small tank)
21:15–22:00: MARTA DE PASCALIS, small tank
_saturday 21
18:00: doors (small tank)
18:15–19:00: BERKE CAN ÖZCAN, small tank
19:00–19:30: BREAK & RELOCATION TO THE OTHER TANK
from 19:20: doors (big tank)
19:30–20:30: SICKER MAN & KIKI BOHEMIA, big tank
20:30–21:00: BREAK & RELOCATION TO THE OTHER TANK
from 20:50: doors (small tank)
21:00–22:00: HISS & VISCERA (RICHARD SCOTT & AUDREY CHEN), small tank
_sunday 22
18:00: doors (big tank)
18:15–19:00: ELS VANDEWEYER & RIEKO OKUDA, big tank
19:00–19:45: BREAK
from 19:35: doors (big tank)
19:45–20:30: MAZEN KERBAJ & UTE WASSERMANN, big tank
20:30–21:00: BREAK & RELOCATION TO THE OTHER TANK
from 20:50: doors (small tank)
21:00–22:00: ZINC & COPPER, small tank
ARTIST INFO
_friday 20
MARTA DE PASCALIS | small tank
• synthesizer, tapes, electronics | Berlin
• http://www.martadepascalis.com/
DIE MILCHSTRASSE FLOCKT mit PETER PICHLER | small tank
• valve trautonium, obscure instruments, electroacoustic | Berlin, Munich
• https://www.youtube.com/watch?v=9XER_v0_B44
• https://www.youtube.com/watch?v=2G_CsZh4u2c
IAN MEDINA | small tank
• electronics
• https://soundcloud.com/ian-medina-1/ian-medina-live-at-arkaoda-2018
_saturday 21
HISS & VISCERA (AUDREY CHEN & RICHARD SCOTT) | small tank
• modular synthesizer, voice | Berlin
• https://www.youtube.com/watch?v=EwBztbeBzuU
BERKE CAN ÖZCAN (performs Mountains Are Mountains) | small tank
• percussion, drums | Istanbul
• https://bohemiandrips.bandcamp.com/album/mountains-are-mountains
SICKER MAN & KIKI BOHEMIA | big tank
• drone | Berlin
• https://www.youtube.com/watch?v=RYwttY764TU
_sunday 22
MAZEN KERBAJ & UTE WASSERMANN | big tank
• prepared trumpet, voice | Berlin
• https://vimeo.com/400085413
ZINC & COPPER (performing "PONS" by DUANE PITRE) | small tank
• microtonal tuba, trombone, french horn | Berlin
• https://www.zincandcopper.org/duane-pitre
ELS VANDEWEYER & RIEKO OKUDA (Metal Illusion) | big tank
• piano, vibraphone, puppets | Berlin
• https://www.elsvandeweyer.com/metal-illusion.html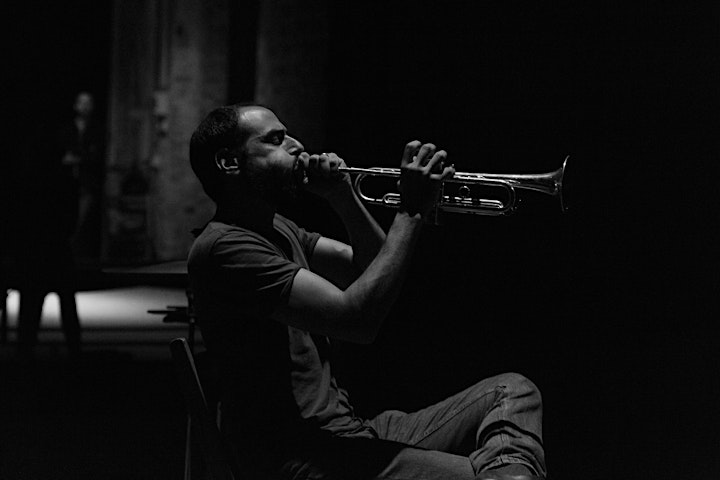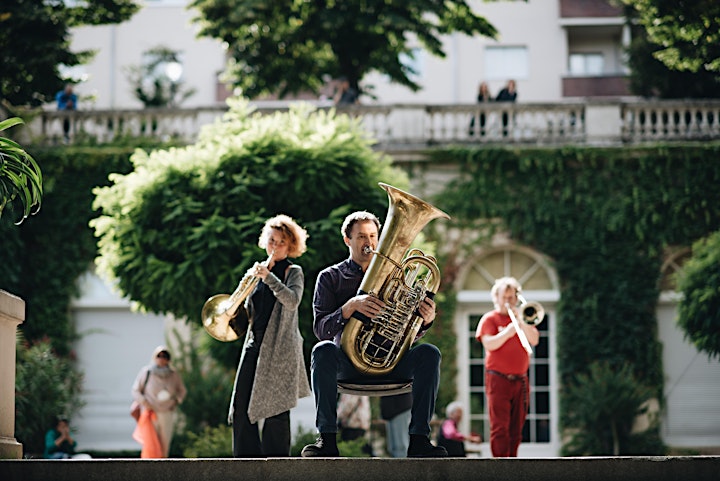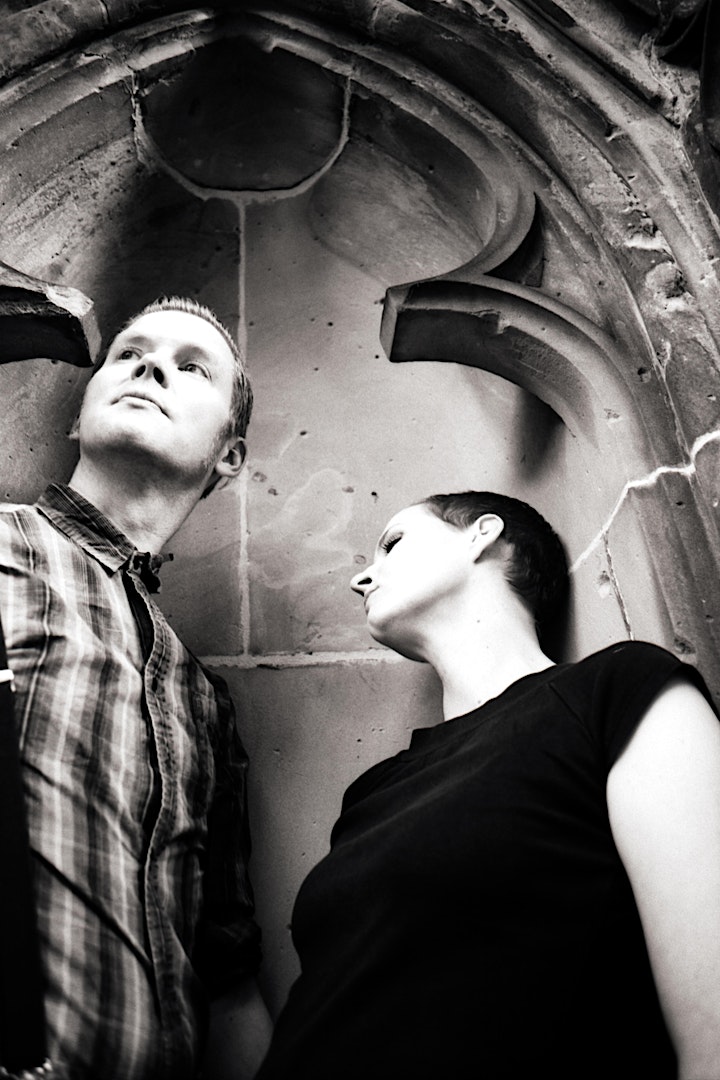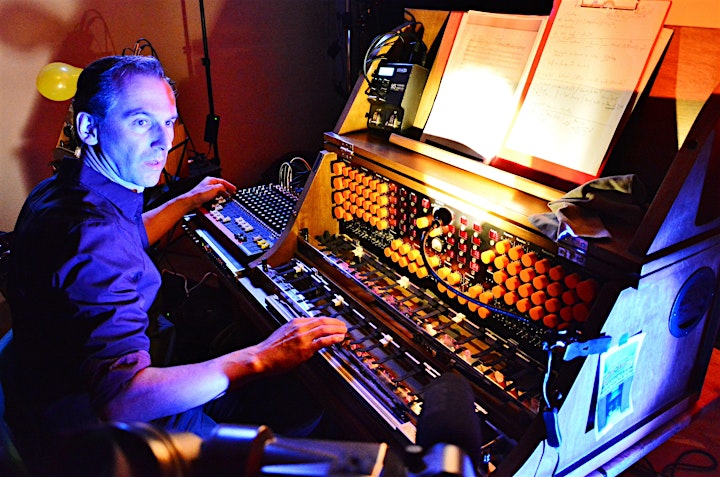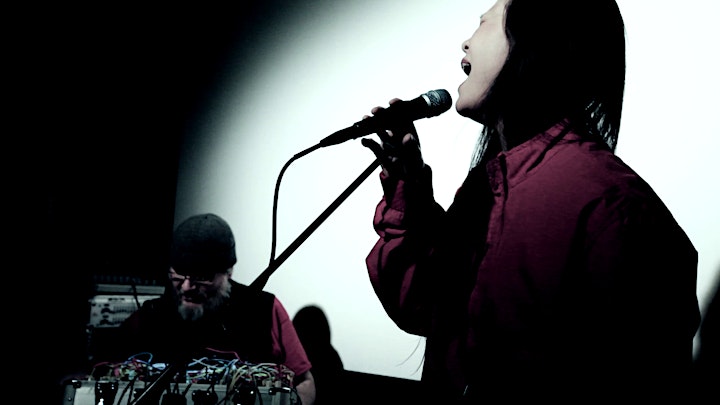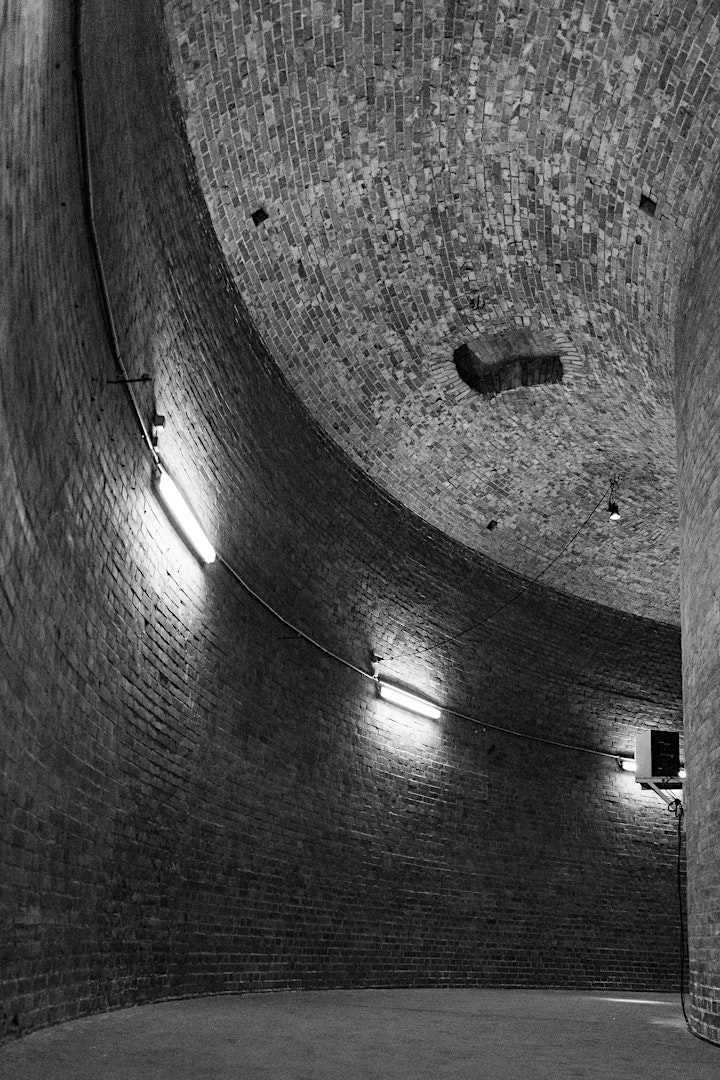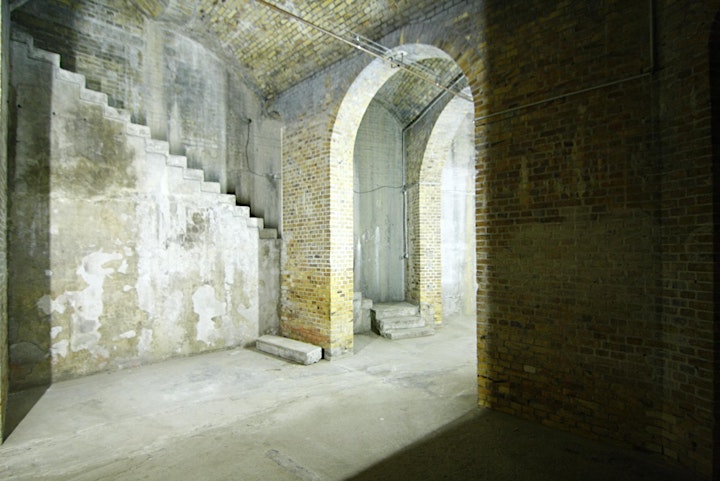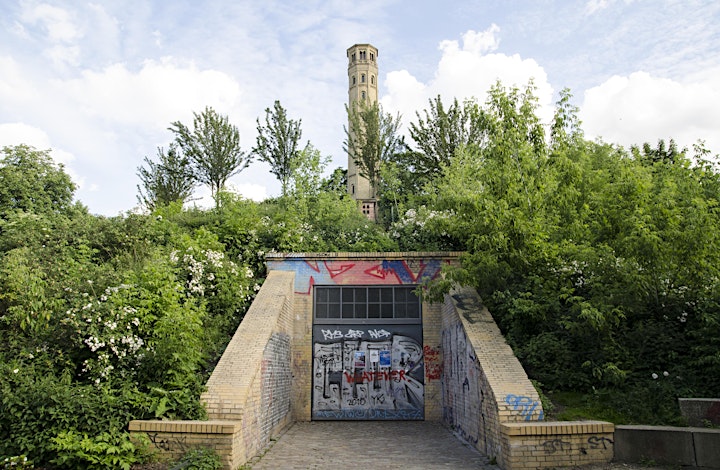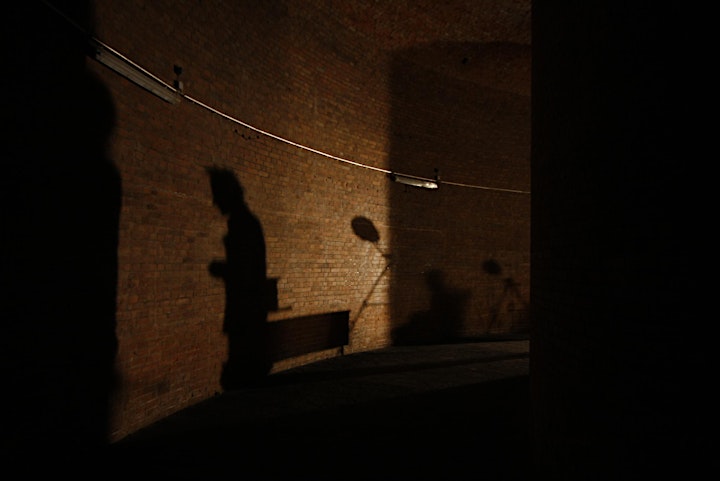 Datum und Uhrzeit
Veranstaltungsort
Großer Wasserspeicher
Belforter Straße
10405 Berlin
Germany