Dieses Event ist beendet.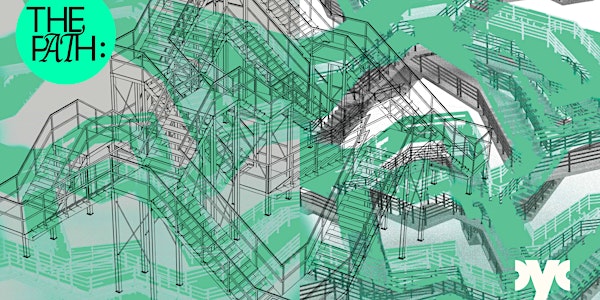 Performance & Concert: Meray Şenocak + Steve Schofield | THE PATH
Multidisciplinary art project that problematises the relationship between the metropole & the individual from a queer, feminist viewpoint.
Zeit und Ort
Datum und Uhrzeit
Fr., 8. Okt. 2021 18:30 - 21:30 CEST
Veranstaltungsort
Oyoun Lucy-Lameck-Straße 32 12049 Berlin Germany
Zu diesem Event
On 8th October, we will celebrate the Finissage of THE PATH on the Tempelhofer Feld around the installation with a joint picnic with all participants. The artists of the Open Call will also show their performances there.
Additional registration required >> Link here
// Event Start 15:00
Afterwards, Merey Şenocak (@me_rey_) and Steve Schofield will present a poetic narrative with sound accompaniment at Oyoun.
// Doors Open 19:30 // Start 20:00
We are looking forward to seeing you!
****
Merey Şenocak (1993, Turkey) studied Visual Arts, Time-based Media at the University of Arts London. Has contributed to art events and exhibitions in public spaces with performances and workshops in London and Istanbul. Recently she has performed live with musicians and visual artists in various cities. Next year she will be studying in the Master of Arts programme at the Berlin University of the Arts, focusing on Sonic Arts and Sound Studies.
Steve Schofield is a musician from UK/Australia. He mostly plays wind instruments and keyboards. Living in Berlin, he is involved with freely improvised music performance and inter-disciplinary art projects. He sees improvised music as a fantastic language for expressing what there is to be felt in the moment of now, a way of bringing audiences to shared places of being.
Steve Schofield has performed at festivals in Australia, Germany, Spain, India and Thailand. With GENES - a musical trio from Berlin - he released his debut album "Presents of Presence" in 2020, which is available online.
****
THE PATH: A Participatory Public Art Project
What do we experience in the metropoles of today's world and what do the metropoles experience? Amidst all the flux of migration, gentrification and rapid urban change is the metropole able to contain us and vice versa? What if the paths we take every day start from nowhere and lead nowhere? Is it a togetherness that we experience or is it an 'otherness´' with a potential? What are the results, alternatives, solutions and what can art´'s role be in this process?
THE PATH is a multidisciplinary art project that problematises the relationship between the metropole and the individual from a queer, feminist point of view. Inspired by the pedestrian bridges over the highways in İstanbul, the participatory public installation at Tempelhofer Feld by Umut Azad Akkel invites the participants to an experience simulating the complex character of our co-existence with/within/despite the metropole.
Similarly, the events designed and planned around the conceptual basis of the installation, that will take place at Tempelhofer Feld and at Oyoun will create an experiential and intellectual hub for analyzing our complex being within/with/despite the metropole. The overall perspective of the series of events will be approaching the theme from multiple views and raising critical questions about all its complexity. The focus will be Berlin and Istanbul as two interrelated metropoles and the flux of migration between the two with its implications and possible historical as well as recent meanings.
The Path project was produced by Oyoun in collaboration with Umut Azad Akkel (IG: @azadonfires) as artistic director and co-curator and Şehnaz Layıkel (IG: @sehnazlayikel) as co-curator. It was funded by the Lotto Stiftung and UdK KKWV.
See the full programme of events here: https://oyoun.de/event/the-path
****
Please note: To take part in events at Oyoun or visit our exhibitions, you need to have a negative corona test from the same day or proof of vaccination / recovery. FFP2 Masks are mandatory at Oyoun until further notice. Further information about our hygiene concept can be found here: oyoun.de/hygienekonzep