Dieses Event ist beendet.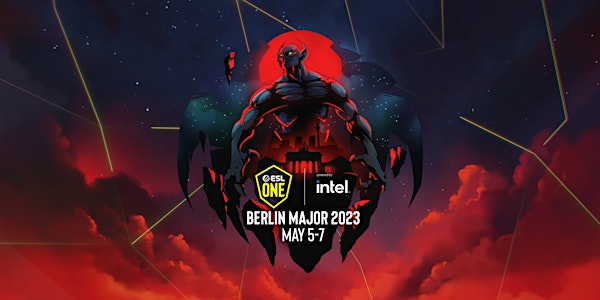 ESL One Berlin Dota 2 Major 2023
ESL One Berlin: The only Dota 2 Major in Europe
Veranstaltungsort
Velodrom Paul-Heyse-Straße 26 10407 Berlin Germany
Zu diesem Event
MORE TICKETS WILL BE ADDED ON THURSDAY MARCH 23rd 15:00 CET.
YOU CAN PURCHASE THE TICKETS USING THIS LINK:
https://vivenu.com/event/esl-one-oso9ek?lang=de
This is your chance to attend the only Dota 2 Major in Europe this year! From May 5th-7th, after the world's best 18 teams already made Berlin their battle-ground, the 6 victorious ones will advance to the stage at Velodrom arena and play in front of the live crowd.
Introducing Night Stalker as our anti-hero of ESL One Berlin. The beast of bedtime tales himself invites you to experience Dota2 like never before: Brace yourself for a journey into darkness as he haunts you through every aspect of the Major.
Join us, and be part of the only Dota2 Major in Europe this season!
Premium 3-Day Ticket
Three days
Best seats in the house
Access to signing sessions
Premium Goodie Bag
Free drinks: Water, soft drinks & beer
Exclusive attendee badge
Plus 3-Day Ticket
Three days
Front & Back Infield
Access to Signing Sessions
Plus Goodie Bag
Regular 3-Day Ticket
Three Days
Rank Seating
Access to Signing Sessions
Age Restriction: Only attendees 12 years and older are allowed to attend the event. Please understand that there's no option to enter the event under the age of 12.