Building Microservices Patterns and Anti-Patterns

Wednesday, 4 October 2017 from 10:00 to 17:00 (CEST)
Event Details
The mission of #Endoctus Academy is to teach professionals in open source technologies. We offer courses from developers for developers and deliver hands-on focused workshops which are tailored to address your technical challenges by creating a deep and engaging experience.
Please note: this courses will be in English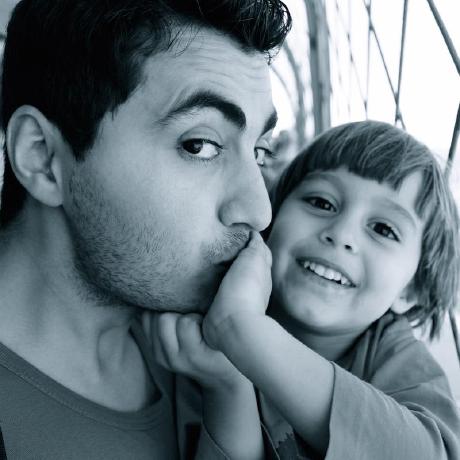 This Course will be presented by
Engin Yöyen
. He is a dad & Software Engineer at heart and is currently working as a Software Architect at a Berlin-based company on Web Analytics Service. He has a strong background in software design and implementation. In the past, he has worked in diverse fields such as Internet Of Things, Telecommunications, Smart-Class Rooms, CMS, etc. His main focus, however, is distributed consumer facing web technologies, that are scalable and highly available.He has multiple degrees in Computer Science and Psychology(combined program) and Business Administration. 


COURSE DESCRIPTION
This course focuses on patterns and anti-patterns of building microservices. Despite enormous advantages of microservices, many companies have either misinterpreted the how to build distributed system composed of smaller services or saw the microservices as a holy grail of software. This architectural style which refers to an approach to structuring a single software application as a group of small services, each running in its own process and communicating with lightweight mechanisms has many advantages when it is built in a right way. Otherwise, it becomes a huge bottleneck in a way you build your software.
The course is designed to give you an overview of what microservices are, how they should be built, what are the common patterns, what kind of culture and mindset is needed to build them as well as what the anti-patterns are. It will cover wide ranges of technical topics such as HTTP servers, API Gateways, Messaging Systems, Data stores, Security, Service Discovery and similar technologies that can be taken advantage of it while building microservices.
Furthermore, the course involves interactive session of designing an architecture of an example system with all participants.
LEARNING GOALS
What are microservices

How should microservices be built 

Common patterns 

Culture and mindset

Anti-patterns

HTTP servers

API Gateways

Messaging Systems

Data stores, Security

Service Discovery


STUDENT PREREQUISITES
Participants should have some basic knowledge about system design and architecture, protocols such as TCP/HTTP and problems of distributed systems. 
STUDENT TARGET GROUP
The course should interest Software Engineers who are building distributed systems and have some experience of system design.
COURSE LEVEL
Intermediate/Advance
COURSE DURATION
1 full day (Two 3 hour sessions with a break for lunch)
The course will take place with a minimum of 5 people.
COURSE DATE
Wednesday, October 4th, 2017 10 am - 5 pm CET
------------------
Endoctus Academy will provide the space, food, drinks & fun. We strongly believe in open source and support open source software communities. You can strongly support this and buy a Supporter Open Source Software Ticket. Then your ticket money will be donated directly in a open source software community project chosen by the teacher. 
When you have any questions, please contact us academy@endoctus.com
Visit us: www.endoctus.com | Twitter: @endoctus | Facebook: /endoctus academy  | Meet us: Codeathletics
------------------
CODE OF CONDUCT
This event is open to anyone.We believe in diversity. We want people from every culture and country to enjoy our academy, regardless of religious beliefs, physical appearance or sexual orientation. We will do our best to support you regardless of your spoken language or needs, and provide a platform for everyone to learn in harmony. 

We believe in gender equality. We will make a special effort to ensure our teaching staff are represented by all genders. 

We strongly believe that Endoctus Academy should provide a platform for everyone, without exception, to express themselves on technical topics. Everyone's opinion matters, and everybody is welcome to share their ideas. This is why we put such a strong emphasis on the conversational elements of our workshops. That said, we encourage constructive discussion and we kindly ask attendees to leave any inflated egos at home. 

To summarise, Endoctus Academy is dedicated to providing a harassment-free experience for everyone, regardless of gender, gender identity and expression, sexual orientation, disability, physical appearance, body size, race, or religion (or lack thereof). We do not tolerate harassment of participants in any form.

Participants violating these rules may be asked to leave the academy without a refund at the sole discretion of the workshop organisers.
.
When & Where

Endoctus Academy
Brückenstraße 5A
10179 Berlin
Germany


Wednesday, 4 October 2017 from 10:00 to 17:00 (CEST)
Add to my calendar
Organiser
Endoctus academy offers courses from developers for developers. It's a hands-on focused workshops are tailored to adress your technical challenges by creating a deep and engaging expierence