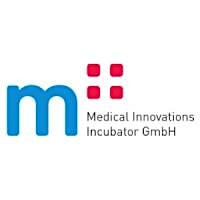 Medical Innovations Incubator GmbH
The Medical Innovations Incubator GmbH was established in 2014. As a 100% subsidiary of the non-profit Medical Innovations Foundation, we support startups in the sector of medical life sciences (Medical Devices, Diagnostics, Therapeutics, Digital Health). We focus the business model development by the interconnected elaboration of the 4Cs:

C1 – Commercialization | Plan revenue in the healthcare system (e.g. reimbursement by insurances)
C2 – Certification | Approve product & company
C3 – Clinical Studies | Prove evidence of the product
C4 – Copyright | Use data / property rights strategically

As a central element of our training concept, we use the legal regulation (e.g. Medical Device Regulation, In-Vitro-Diagnostic Regulation) and processes for quality management system (e.g. ISO 13485), to train "Regulatory Thinking" from the very beginning. A good example for this training concept is our free "4C Accelerator Tübingen".