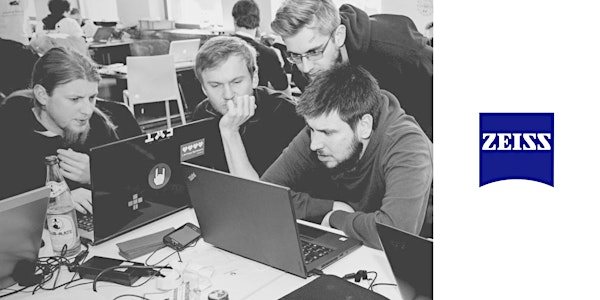 ZEISS Hackathon Munich
When and where
Location
ZEISS Digital Innovation Partners Kistlerhofstrasse 70 4th Floor 81379 Munich Germany
Description
Optics Go Digital
Seize the opportunity to kick-start the field of optics in the digital world!
At the end of April, nerds, geeks, hackers, script-kiddies and cyberpunks of all sorts will meet for the second ever ZEISS hackathon in Munich where they will receive the chance to unleash their creativity utilizing world class hardware from an optics industry giant to turn ideas into working solutions or products.
If you are into gadgets and love code this is the event to be. Take your smarts and skills to the test and come up with something truly amazing within 24 hours. New ways of capturing high resolution photos, finding patterns in images, bridging worlds with immersive VR/AR applications or something completely off the map that no-one ever imagined.
We won't just give you exciting hardware to tinker with. ZEISS will make you feel right at home at its brand new Munich office. We'll take excellent care of your nutritional needs. There'll be a variety of drinks and foods and even you're late night cravings will be covered. The top three teams will also receive exciting prizes for their efforts.
Are you ready to step up to this challenge, then sign up now.
For more information, visit: