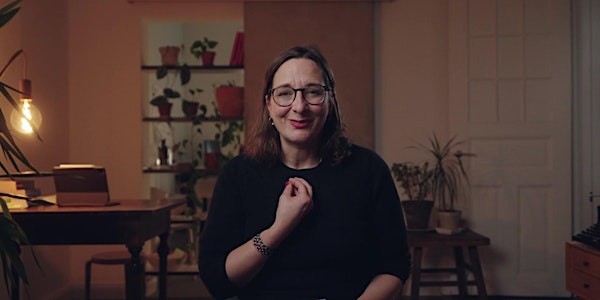 YOUR ELIXIR - Share your voice, inside out!
This 6-week online journey invites you to recalibrate, to own your magic through signature work and to share your voice in your unique style
Date and time
May 15 · 3am - June 26 · 3am PDT
Refund Policy
Contact the organizer to request a refund.
About this event
WHAT: 6-week online journey of inner work and transformational storytelling
WHEN: 15th of May to 26th of June, 2023
Are you looking for a deeper connection with yourself and your creativity? Do you feel called to share your unique voice with the world and cross some edges sharing it? Do you want to live your life more fully?
YOUR ELIXIR invites you to step out of the world's noise, recalibrate through inner work and through creative awareness-building practices. The aim is to support you in owning your magic and bringing it into the world in a congruent way. That means to help you to align yourself and your actions with your purpose.
This journey draws wisdom from process work/process-oriented psychology, transformational storytelling, and new leadership approaches. It consists of 3 live sessions, 2,5 hours of self-paced video content, and a workbook.
Live sessions
Tuesday the 16th of May - 6-8 pm CET
Tuesday the 30th of May - 6-8 pm CET
Tuesday the 13th of June - 6-8 pm CET
Modules
The journey consists of three following modules:
Recalibrate
This module invites you to step out from the world´s noise and check where you are at in your life. We do this through inner work exercises, cultivating a state of presence, and creative awareness-building practices such as writing prompts, vision boards, and much more.
Own your magic
This module is about identity shifts helping us to embrace more of our potential. We will explore our life myths and peak experiences through the process work lens. We will also connect with our dreaming level through working with archetypes and Pantoun writing (Tibetan poetry).
Share your signature
This module prepares us to courageously spread our perfume and step on stage. We will explore what charisma means and how to work on it. We will work on our relationship with the audience and explore the inner and outer resistances. You will learn how to craft stories through a generic story framework.
Investment:
Regular fee 350€ (plus Eventbrite Fee)
Scholarships available. Please send us an email briefly describing your situation to info@b-onfire.com
The team
Creator of the course & leading facilitator. Stephanie Bachmair is a communication strategist, facilitator, executive coach, and process work diplomat. She supports leaders, teams, and organizations to explore their stories, tell them with charisma, and increase their transformative power through dialogue. 
Co-host of the journey. Iina Santamäki is b-onfire collaborator and entrepreneur specializing in regenerative leadership and sustainable transitions, facilitation and process design, and systems thinking and change processes. She enjoys holding space for people to show up as they are, be the bridge between different ways of knowing, and learn through self-reflection, dialogue, and deep questions.
Contact us at info@b-onfire if you have any questions or wishes for the journey.