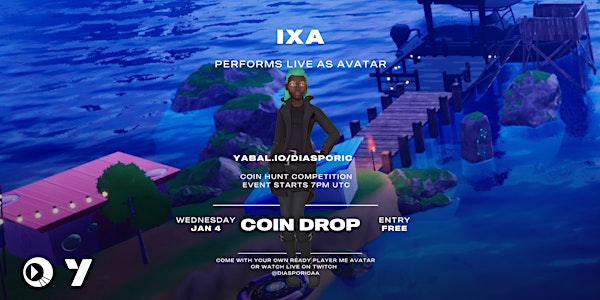 Yabal Coindrop Party w/ IXA
This Wednesday 7PM UTC we host the next coin drop party in our brand new concert space at Yabal Island with a special rap performance.
About this event
Join the Coin Drop Party and win an NFT
💰 Collect the Yabal Coins. The winner* gets free Yabal OG NFT
🧑🏿‍🎤 Setup your Readyplayer.me avatar & join the party on time through your browser on Yabal.io (⚠️TURN OFF ADBLOCKER⚠️) or Twitch @diasporicaa
🌴Dance with us on our tropical island in the Yabal Metaverse
🎫 Free
⚠️ SPECIAL ANNOUNCEMENT ⚠️
IXA will take over the metaverse stage on WED 4th!
( Ventura Tha Gay is unfortunately sick. We wish them a speedy recovery.)
👩🏿‍🎤 About IXA👩🏿‍🎤
From a race of bioluminescent extraterrestrial creatures with Nubian features booming in speakers.
🔊 Listen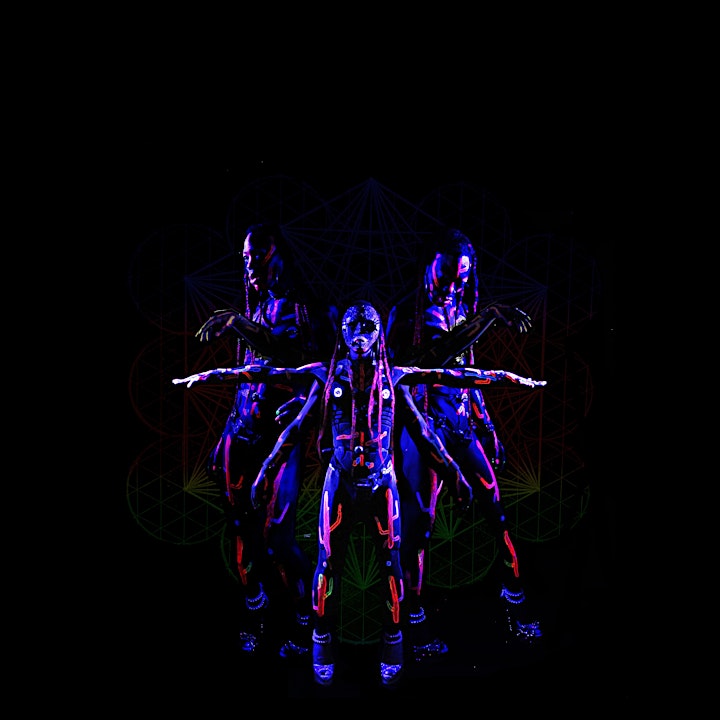 ⌚Join us at 6:45PM UTC (8PM Berlin time) on our Yabal hompage @Yabal.io or Twitch @Diasporicaa
📥If you have a Windows Machine - download app. Alternatively select 'Play in browser' (⚠️TURN OFF ADBLOCKER⚠️)
🧑🏿‍🎤Create your readyplayer.me avatar for the show 🥳Get ready to party!

What do we do?
🦹 Gamified live concerts and battles performed live by real artists as avatars
👉 For more events and stories (link here)