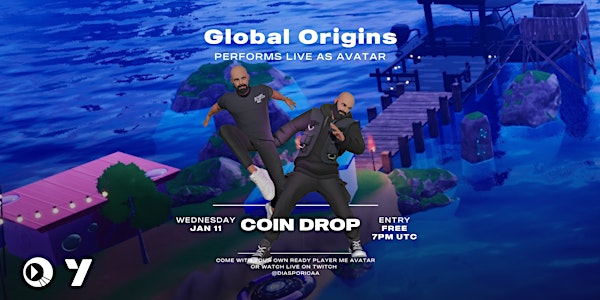 Yabal Coindrop Party w/ Global Origins
This Wednesday 7PM UTC we host the next coin drop party in our brand new concert space at Yabal Island with a special rap performance.
About this event
Join the Coin Drop Party and win an NFT
💰 Collect the Yabal Coins. The winner* gets free Yabal OG NFT
🧑🏿‍🎤 Setup your Readyplayer.me avatar & join the party on time through your browser on Yabal.io (⚠️TURN OFF ADBLOCKER⚠️) or Twitch @diasporicaa
🌴Dance with us on our tropical island in the Yabal Metaverse
🎫 Free
🧑‍🎤 GLOBAL ORIGINS 🧑‍🎤
Global Origins is a social music label that stands for tolerance, bridge building and peaceful coexistence. The label and its artists take a clear stand against racism, anti-Semitism, sexism and discrimination. Not only through music, but also with regular workshops in cooperation with the youth center comX in Berlin as well as nationwide workshops at schools and youth centers, in which we combine hip-hop with anti-racism work.
🔊 Listen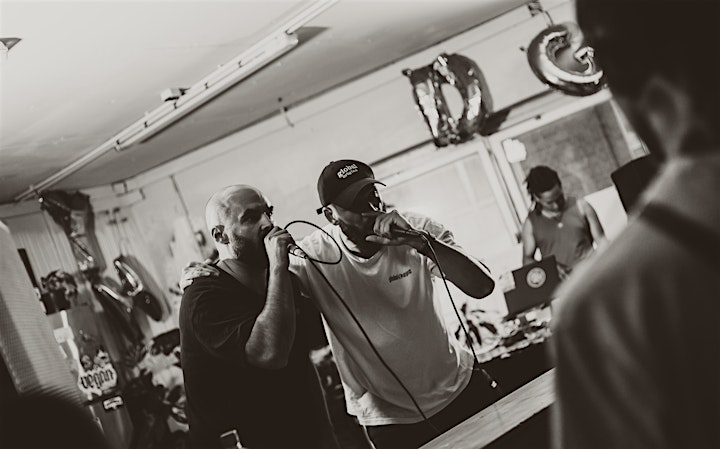 DATE & TIME
⏱ WED 11.01.2023 | 7 PM UTC (8PM Berlin Time)
🎫 €0 FREE
Create your own Avatar for FREE @ https://readyplayer.me/de and join us
HOW TO JOIN THE PARTY
⌚Join us at 6:45PM UTC (8PM Berlin time) on our Yabal hompage @Yabal.io or Twitch @Diasporicaa
📥If you have a Windows Machine - download app. Alternatively select 'Play in browser' (⚠️TURN OFF ADBLOCKER⚠️)
🧑🏿‍🎤Create your readyplayer.me avatar for the show 🥳Get ready to party!
🥳FOLLOW US🥳
What do we do?
🦹 Gamified live concerts and battles performed live by real artists as avatars
👉 For more events and stories (link here)