Description
XD/DC – The European Tour
The XD Design Camp is a travelling design workshops held by experienced independent designers.
Come join us for one of two concurrent workshops focusing on UX/UI design and interactive prototyping, including voice, animation, and design systems with Adobe XD.

Be part of the experience.
Get up to speed on the latest trends in design and design tooling, and immerse yourself, along with like-minded people, in exploring future-proof workflows that help solve problems.

BEGINNER WORKSHOP (2 pm – 6 pm)

Plunge into XD.
This workshop takes you from designing a fully interactive user flow over user testing and stakeholder review right into developer handoff. We'll also take a look at animation and voice interface design using XD and discuss collaborative workflows. The workshop covers:

► Design and prototype using XD from start to finish
► Share prototypes for review and design specs for production
► Take a glimpse at animation and voice UI prototyping using XD
► How to use XD as a part of your personal workflow and in teams
ADVANCED WORKSHOP
(2 pm – 6 pm)
Take a deep dive into XD.

If you are proficient in XD or any other design tools, this workshop is for you because it focuses on advanced XD functionality, such as animation, voice, designing based on real data and using plug-ins and integrations to extend XD functionality. A special focus will be on design systems and collaboration across distributed teams. You will learn:

► How to leverage XD to design, test, review, and hand off for production, at scale
► Create and maintain a design system using XD
► Designing with data and for conversational interfaces, voice only and multimodal (screen and VUI)
► Use plug-ins and app integrations to extend XD functionality
Let's introduce our speaker: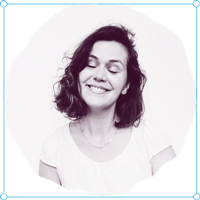 Claire-Lise Bengue, Service Designer
Claire-Lise has been exploring the transformation of text from paper to digital working in the digital publishing industry with magazines such as Marie-Claire, digital publishers such as Les éditions merveilleuses, and startups. She moved from art direction to UI, to UX design. In 2018, Claire-Lise joined CosaVostra, a digital agency and innovation lab based in Paris, France.

Find Claire-Lise on Twitter und LinkedIn.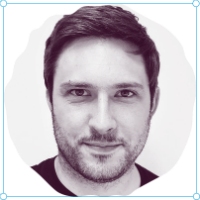 Matthias Ott, UX Designer
Matthias is an independent UX designer and UI engineer based near Stuttgart, Germany. He teaches Interface Prototyping at Muthesius University of Fine Arts and Design Kiel, curates the monthly newsletter prototyping.news, and frequently writes about the intersection of design, development, prototyping, and the (Indie)Web.

Find Matthias on Twitter and LinkedIn.

Find Matthias on Twitter und LinkedIn.
You should definitely bring that with you:
► a laptop/Macbook with an installed Version of Adobe XD.
► your smartphone
► your charging cables and your headset with microphone