Eventinformationen
Veranstaltungsort
SIBB e.V.
Potsdamer Platz 10
10785 Berlin
Germany
Rückerstattungsrichtlinien
Rückerstattungsrichtlinien
Beschreibung
Docker started out in 2012 as an open source project, originally named dotcloud, to build single-application Linux containers. Since that time, Docker has become an immensely popular development tool, increasingly used as a runtime environment.

But what exactly is Docker? And how can it benefit both your developers looking to build applications quickly and your IT team looking to manage the IT environment? The reason Docker is so popular is that it delivers the following promise: "develop once, run anywhere."

Docker offers a simple way to package an application and its runtime dependencies into a single container - a developer can make a containerized application on a workstation, then easily deploy the container to any Docker-enabled server. There's no need to retest or retune the container for the server environment, whether in the cloud or on premises.

In addition, Docker provides a software sharing and distribution mechanism that allows developers and operations teams to easily share and reuse container content. The distribution mechanism, coupled with portability across machines, helps account for Docker's popularity with operations teams and with developers.

Our IQ@SIBB Workshop will be conducted by Lukas Urbanski - a PHP Developer and Docker enthusiast from VM.PL - a software house from our partner association ITCorner in Wroclaw (Poland) out of our project LOOKOUT.

Lukas is a young PHP Developer. He has been professionally involved in IT for five years, four out of which he has been involved in various international projects within vm.pl and its partners.
His experience with Docker is recent but thorough. In fact, he loves it so much that he decided to spread his passion within the company first, but before he knew it, he was scheduled to speak as an expert at a local open meetup. This event turned out spontaneously to be a great success because of great number of attendees, despite of the global Github outage just thirty minutes before of meetup start. Was it magic? In his free time he actually does magic, guest stars in karaoke shows, and fights for the Rebel Alliance.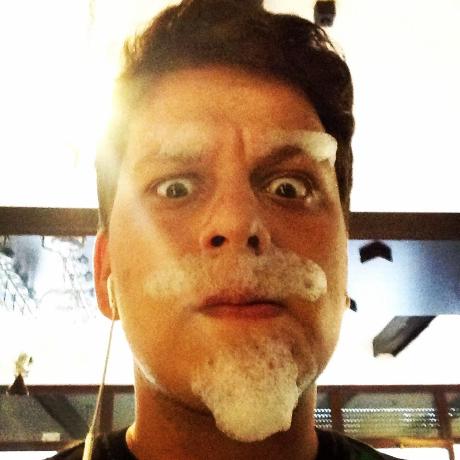 Lukas is going to explain the basic functions of Docker and its components as well as implement a specific case into working knowledge. After almost four hours or an intensive workshop, participants will
have the opportunity to use what they learned hands-on in their work!

Agenda:

- What is Docker and why we need it?
- Installation and configuration
- Containers. Moving from simple to more complex docker configuration such as:

*how to manage data in container
*communication between the container and external world
*collaboration between containers
Language: English
Recommended computer setup: linux + installed docker + docker-compose.


The whole event will be recorded, streamed live and available online for the participants afterwards.

Code from the workshop will be accessible in repository.

Coffee, softdrinks, sandwiches & snacks will be provided during a break in the workshop.

We are looking forward to learn with You!


Mit der Anmeldung zu der oben aufgeführten Veranstaltung des SIBB e.V. oder einer der Partnerinitiativen willigen Sie ein, dass Fotos oder auch Videos die auf dieser Veranstaltung gemacht werden und Sie abbilden, durch SIBB e.V. unter Namensnennung vervielfältigt, verbreitet, gesendet und öffentlich zugänglich gemacht werden dürfen. Diese Lizenz wird unentgeltlich eingeräumt.

Diese Einwilligung ist widerruflich. Sie haben jederzeit die Möglichkeit, Fotos/ Videos die von Ihnen oder Ihrer Begleitung auf der Veranstaltung gemacht wurden und die sich auf unserer Website oder auf unseren Seiten in Social Media Plattformen (insbesondere Facebook und Twitter) oder auf youtube befinden, durch SIBB e.V. entfernen zu lassen. Dafür reicht eine kurze Mail an veranstaltung@sibb.de
Datum und Uhrzeit
Veranstaltungsort
SIBB e.V.
Potsdamer Platz 10
10785 Berlin
Germany
Rückerstattungsrichtlinien