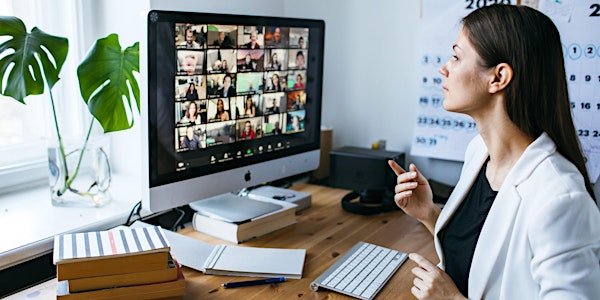 Webinar "Collective Constellations"
In this 1 hour Webinar Simone Warstat talks with Dr. Karl-Heinz Rauscher about the healing impact of Collective Constellations in societies
About this event
In this webinar (1 hour) Simone Warstat, a Systemic Constellation Facilitator (USA), talks with Dr. Karl -Heinz Rauscher, a medical doctor from Germany, about the healing impact of Collective Constellations on societies.
Collective Constellations are a great tool to understand the background of the major collective problems in societies and the global challenges of our times.
Like in all other kinds of Systemic Constellation Work the key achievement of collective constellations is to reveal the hidden truth behind a problem and to find the initial collective trauma in the unconscious background of a nation or even of whole humanity. With this knowledge the chances are much greater to solve the collective issue.
But knowledge and understanding are only the first step. Because there are always unresolved collective traumata in the background, may be decades or hundreds of years ago, profound trauma healing is needed to really create a good sustaining solution in whole society. This high level of trauma healing is reached by combining the shamanic healing method Healing Voices with the collective constellations.
Examples of collective issues, which can be addressed with collective constellations are:
war and peace
increase of violence in society
rise of right-wing radicalism
threat from terrorism
environmental crisis
poverty
major crises like corona pandemic
problematic educational systems
disrespect towards minorities
and much more
Be part of an exciting webinar!
After the introduction there will be space for questions and comments of the participants.
________________________
Date and Time: Monday, Oct 25, 2021
Time: 7 pm - 8 pm CEST, Berlin, (1 pm - 2 pm EDT, New York)
CEST = Central European Summer Time (UTC+2). Eventbrite normally shows the correct time in your timezone in the right upper corner. If you need more help to check with your timezone go to Timezone Map
________________________
These links are useful for more information:
Collective Constellations: https://en.dr-rauscher.de/kollektive-aufstellung
Healing Voices: https://en.dr-rauscher.de/healing-voices
Read about two impressive collective constellations:
"War and peace" Mexico-City 2016: https://rauscherblog.com/2016/08/12/peace/
"Corona - Message for humanity" Washington DC 2020: https://rauscherblog.com/2020/05/14/corona-message-for-humanity/
________________________
Watch this video about the 50 positions of an online collective constellation in Israel in January 2021 (10 min):
Watch this video documentation of a collective constellation about the Corona Crisis, July 2021 (1 hour 53 min):
Find more recordings of Collective Constellations here. Just scroll down!