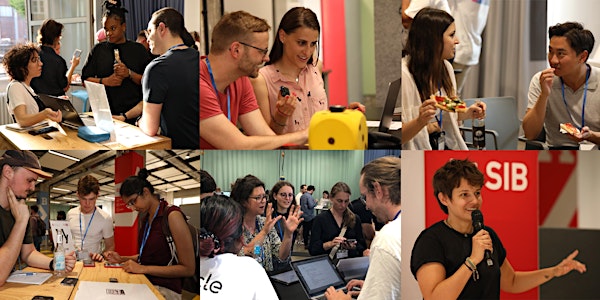 UX-Testing at the Startup Incubator Berlin - March 2023
We are opening our gates for all curious visitors who enjoy testing new products. Enter our real-life marketplace and the world of startups!
Von Startup Incubator Berlin
Datum und Uhrzeit
Do., 30. März 2023 17:00 - 19:30 CEST
Veranstaltungsort
Startup Incubator Berlin Rohrdamm 88 13629 Berlin Germany
Zu diesem Event
Come and join us @Siemensstadt Square for our LIVE -UX-Testing for Startups with Pizza and Drinks!
You will learn what products are to be launched soon in the market and meet interesting people with innovative mindsets. Our startups will show you their prototypes, and you get the chance to give them valuable feedback from a user perspective. All along, you can network with all teams, participants and guests while enjoying free pizza and drinks.
Registration for all guests will be open until one day (16:00 h) before the event. And even if you haven't registered as a guest, please just show up @Rohrdamm 88.
Agenda:
Welcome
Teaser Talks (60 secs per Startup)
Testing & Networking
Pizza & Drinks
Looking for an internship?
If you are a student looking for internships at one of our startups, we got something for you: There will be a matching area for a focused interaction between you job-seekers and startups with open positions. Come join us for this great opportunity!
How to participate for Startups
You are a a startup and you would like to test and validate your prototype, product, marketing campaign, app or website? Send an e-mail until March 20th, 2023 with your request for participation to our Program Manager: stephan.meyer-brehm[at]hwr-berlin.de
Location
The Startup Incubator Berlin is located at the Berlin "Zukunftsort" Siemensstadt Square, just a few steps away from the U7 subway station Rohrdamm. A photo ID (passport, driver's license, etc.) is required for access to the Siemens factory premises.
Please note that photos or videos will be taken during our events. By attending the event, you agree to a possible publication of those.
Über den Veranstalter
Der Startup Incubator Berlin der Hochschule für Wirtschaft und Recht Berlin ist Werkstatt und Experimentierfläche für Gründungsinteressierte. Hier werden Ideen, Konzepte und Prototypen gefördert. Es ist ein Ort der Kreativität, der Begegnung und des Austausches. Hier zünden Ideen und springen Funken über. Der Incubator richtet sich an alle, die erst am Anfang ihrer Gründungsidee stehen, aber auch an jene, die sich schon in der aktiven Gründungsphase befinden.