Dieses Event ist beendet.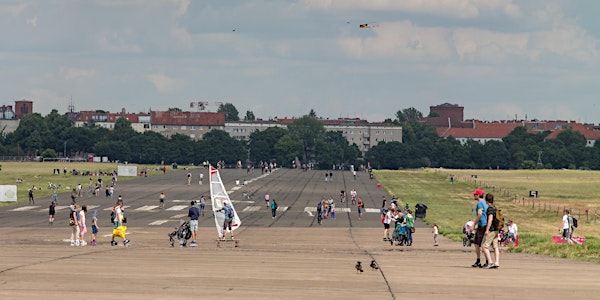 Urban Health: Concepts, consequences and challenges for health
Von Centre Virchow-Villermé für Public Health Paris-Berlin
Datum und Uhrzeit
Fr., 29. Juni 2018 10:00 - 15:30 CEST
Veranstaltungsort
Französische Botschaft / Ambassade de France Wilhelmstrasse 69 10117 Berlin Germany
Beschreibung
Whether people are or remain healthy, is influenced by both their living circumstances and environment. A city's transportation system, spatial layout, housing conditions, and safety are all factors that interact to create complex vulnerabilities in urban environments that affect health and contribute to health inequities.
However, novel concepts in how to design and manage a city or a district are emerging that promote behaviors conducive to health and ultimately better health outcomes.
In this conference, experts from France and Germany will explain major health threats for residents of urban environments, but also share visions and concrete prototypes for a healthier life in large cities.

The conference is moderated by Derrick Williams, Deutsche Welle Science &Healthcare correspondent.
The conference is free of charge, registration is required. The conference will be held in English.
Registration starts at 9:15 h.
Don't forget your passport or ID-card!
Datenschutzhinweis
Die in diesem Formular abgefragten Daten werden ausschließlich zum Zweck der Anmeldung erhoben, nicht an Dritte weitergegeben und nach Abschluss der Veranstaltung gelöscht. Sollten sich im Zuge der Veranstaltungsplanung Änderungen im Ablauf ergeben, gehen wir davon aus, dass Sie damit einverstanden sind, dass die mit Ihrer Anmeldung übermittelte Mailadresse als Kontaktadresse verwendet werden kann.
Widerruf
Hinweis: Sie können Ihre Anmeldung jederzeit widerrufen. Schicken Sie uns dazu bitte eine E-Mail an susanne.stoeckemann@charite.de

Über den Veranstalter
The Centre Virchow-Villermé is a German-French institution with offices in Berlin and Paris. The CVV develops and promotes innovative teaching in Global Public Health and sees itself as a mediator between research and politics in the field of global public health. In Berlin, it is part of the Institute of Public Health at Charité - Universitätsmedizin Berlin. The Centre Virchow-Villermé for Public Health Paris-Berlin was initiated by the Franco-German Council of Ministers and founded on 15 April 2013 by the University of Sorbonne Paris Cité and the Charité - Universitätsmedizin Berlin as part of the celebrations marking the 50th anniversary of the Elysée Treaty.