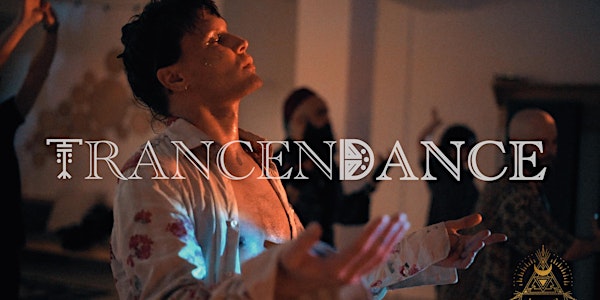 TrancenDance ☽ ECSTATIC DANCE ☆ Live DJ & Healing Music ❍ Gathering
"Dancing Is Not Just A Movement. When A Movement Becomes Ecstatic Then It Is Dance"
Date and time
Friday, February 3 · 7 - 10:30pm CET
Location
Haus Lebenskunst Mehringdamm 34 2. Hof, Aufgang 4, 5. OG 10961 Berlin Germany
Refund Policy
Contact the organizer to request a refund.
About this event
Come and join us in this transcendent ECSTATIC DANCE Ceremony that holds the power to free your mind.
In TrancenDance we come together as a community to celebrate life!
We get high without drugs bathing in our own ecstasy.
A LIVE DJ is tuning in with our heartbeats to feel ONE.
We will play finest mystical downtempo beats that allow you to dive deep into your dance journey.
We dance ourselves into trance to become whole, release our stress, enjoy our vibrant health and ecstatic being.
Forget about your mind, drop your fears, and let's support each other to hold a safe space where also people who are new to ecstatic dance journeys feel comfortable to express themselves.
Live Healing Music will close the journey and fill your heart to release you whole into the world again ❤
Let's raise our spirits and celebrate life together!
Program:
18:30 Entry
Tea & Talk
Face Painting
19:00 Conscious Gathering
20:00 Opening Circle
20:05 Beginning Meditation
20:15 Ecstatic Dance
22:00 Ending Meditation
22:10 Sound Healing
22:30 Closing Circle
Tea & Talk
Contact:
info@risingspirits.de
0152 3376 3850
FB @risingspiritsberlin
https://www.instagram.com/rising_spiris/
Join our Telegram group here:
https://t.me/+K3pO26vDJnRmMDZi
Host:
Rising Spirits offer spiritual workshops and events in Berlin.
For TrancenDance Ismail from Rising Spirits and DJ Calin have selected the best ethnic and spiritual Downtempo beats for you!
Anna from Rising Spirits is guiding you through the ceremony and meditation.
For more information about us visit our website here: www.risingspirits.de/about-us