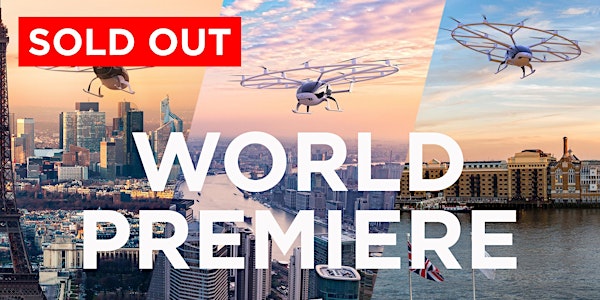 Ticket Reservation - VoloCity Air Taxi Flight
We bring Urban Air Mobility to life.
About this event
Be one of the very first people to take a ride with the VoloCity Air Taxi.
Flying over a city with an electrically powered air taxi is not a far-off dream anymore. VoloCity, the first-to-fly certified Air Taxi will take off to its first mission within 2 to 3 years.
You have the exclusive opportunity to reserve one of the first piloted rides!
Volocopter air taxi services save time, are extremely safe, emission-free, quiet, and will get you anywhere in style. We are nearly 200 engineers pouring our heart, soul, and talents into becoming the leading Urban Air Mobility service provider worldwide. Find out more here: volocopter.com
A deposit of 10 percent of the ticket value is required to secure your reservation. By placing this order, I agree to the Volocopter Reservation Agreement, Terms of Use.