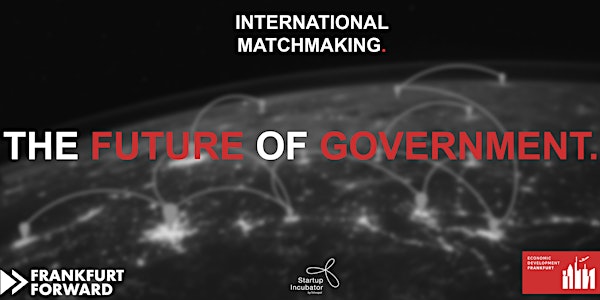 The Future of Government – A GovTech Event
Estonian meets German Gov Tech – join a lively expert discussion on 'The digital future of government'.
About this event
Jointly, we'll identify the drivers of governmental innovation; discuss how technology transforms public services and have a closer look on GovTech best practices that support companies grow and compete internationally.
On top, we'll gain deep insights into AccelerateEstonia, the official Estonian program bringing together the private and public sectors to collaboratively develop the business and regulatory environment.
Insights will be given by
Prof. Dr. Kristina Sinemus, Hessian Minister for Digital Strategy and Innovation
Oliver Schwebel, Managing Director, Economic Development Agency Frankfurt
Kalle Paling, COO, Cachet and former member of the Estonian parliament
Taavi Einaste, CEO, Nortal Germany
Astrid von der Malsburg, Honorary Consul of Estonia in Germany
Uwe Paulsen, Chairman of the Committee on Economic Affairs and Women, Die GRÜNEN
Mikk Vainik, Head of Acclerate Estonia