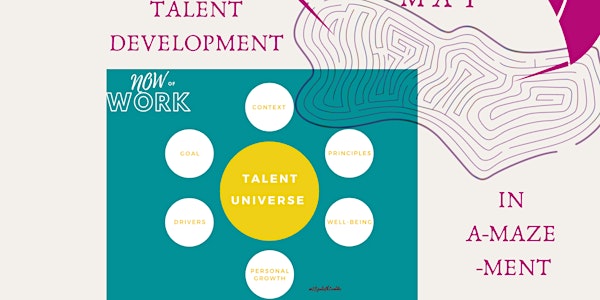 Talent Development in A-Maze-Ment: A-Maze 2022 Transformation Passport
Talent Development in A-Maze-Ment Transforming Talent's A-Maze 2022 Transformation Passport
Refund Policy
Refunds up to 1 day before event
About this event
Roller coaster rides, going all Topsy Turvey, Concessions... the A-Maze-Ment Park of Talent Development.
If we need any more signs that the Now of Work is personal, social, and adaptive, than we really must be living under a rock. The interconnections that used to seem far-fetched, have, ever since 2020, become more real than ever. The interconnectedness also affects the ability for our organizations not only to survive but also to adapt, thrive & flourish. Topics of engagement, unity, plurality, safety and dignity are at the forefront of how we, not only run our organizations, but our Talents minds.
Join in as Elizabeth Lembke, Chief Talent Navigator and Co-Captain, the wonderful CEO of Unleashed and Founder of The Arena Network, Martin Mason dive into the important topic of what does talent development in the A-Maze-ment look - and feel like?
#amaze2022 #doittolearnit #learningmavens #transformingtalent #talentdevelopment #amazement #courageforandwith #bravespaces #personalgrowth #careergrowthfun #talentuniverse #nowofwork