*** Sound Meditation Ceremony for ABUNDANCE ***
Sound Meditation Ceremony with high vibrational instruments such as crystal bowls. Cultivating the frequency of Abundance with Lisa Schuster
About this event
Sound is everywhere. Sound is who we are. By Sound we express ourselves.
Sound Meditation is so useful when you need to release energy that is deep within the body and the tissues. The vibration and frequencies align the chakras and cultivate peace balance and relaxation.
In this powerful ceremony we will work and align with the frequency of ABUNDANCE through Meditation, Sound, Breathing Techniques and Mantras.
Please prepare a glass of fresh and clean water! (not tap water!) We will need this for a ritual that we will go through during the session!
To find out more about MD Lisa Schuster's work please visit: www.soundbyalizz.com
** Wear comfortable clothes and good quality head phones to have the full experience of the Sounds.
** Look for a place where you won't be disturbed for the next 1,5 hours
** Bring something to drink.
** Come with an open mind.
If you missed the class or the time doesn't suit you, there will be a recording after the session 48 hours available.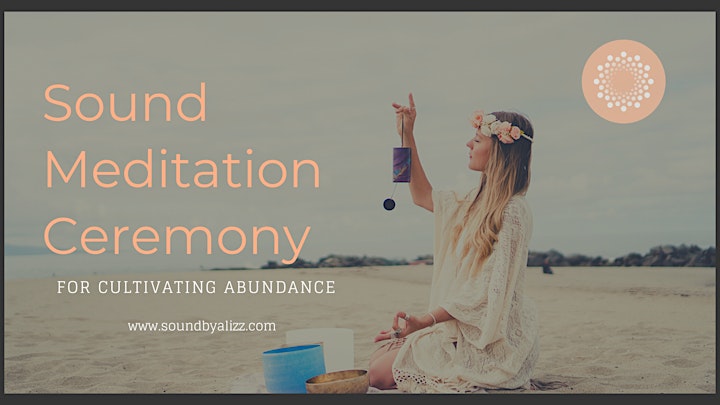 Organizer of *** Sound Meditation Ceremony for ABUNDANCE ***