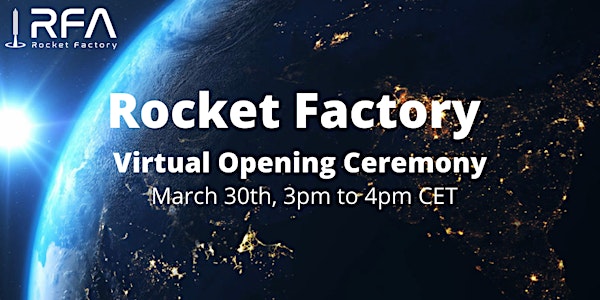 RFA Virtual Opening Ceremony
Join us in officially inaugurating RFA's new facility and production site. Another big milestone for Europe's commercial space industry!
About this event
Join our virtual opening ceremony of Rocket Factory Augsburg.
Rocket Factory Augsburg (RFA) is officially inaugurating its new headquarters and production facility on March 30th, 2021. The event will take place online and feature keynote speeches from RFA executives, as well as a panel discussion with some of the space industry's most renowned experts.
Event program:
Opening Trailer "THIS IS RFA"
Key Note Speech of Jörn Spurmann (CCO & Founder, RFA)
Key Note Speech of Dr. Stefan Brieschenk (COO & Founder, RFA)
Expert panel discussion
By signing up you will be able to access our Live Stream on March 30th at 3:00 pm (MEZ) under the following link:
Our guest speakers and stars!
There is an unbelievable line-up already on board with space VIPs including:
Josef Aschbacher –Director General of ESA, is an Austrian space researcher and manager based in Paris, France. He previously served as ESA's Director of Earth Observation Programmes between 2016 - 2021.
Prof. Ulrich Walter– German physicist, former science astronaut, and science journalist and presenter. He has held the Chair of Astronautics at the Technical University of Munich since 2003.
Matthias Johannes Wachter – BDI's Head of Department for Security, Raw Materials, and Space. On behalf of the German industry, he is promoting the idea to build a spaceport in the German North Sea, aiming to put Germany at the forefront of the promising new space market.
Christoph Keese - Journalist, economist, publishing manager, and bestselling author who has been working on the digitization of business models since the early 1990s. He is one of the co-founders of the Financial Times Deutschland, was editor-in-chief of WELT am Sonntag and WELT Online, served as Executive Vice President of Axel Springer SE and has been CEO of hy - the Axel Springer Consulting Group since 2017.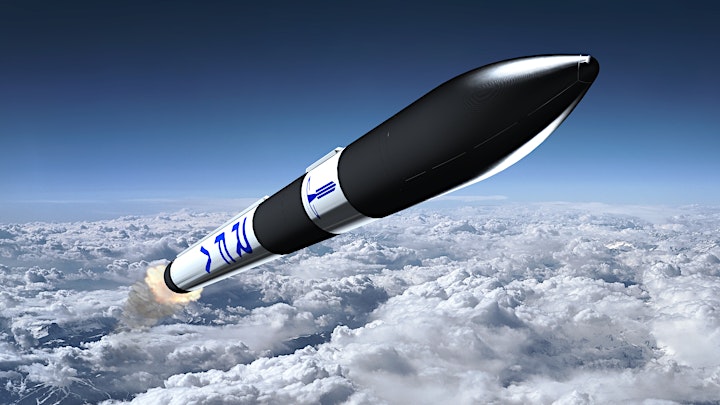 Information on RFA
Rocket Factory Augsburg AG (RFA) was founded on the belief that opening fair and affordable access to space will remove boundaries limiting human evolution. RFA is developing a launch service for small satellites to space in a unique setup.
Rocket Factory Augsburg AG (RFA) is part of the OHB Group with headquarters in Augsburg. With our experienced core team, we are focusing on affordable launch technology within an automotive manufacturing environment.