Dieses Event ist beendet.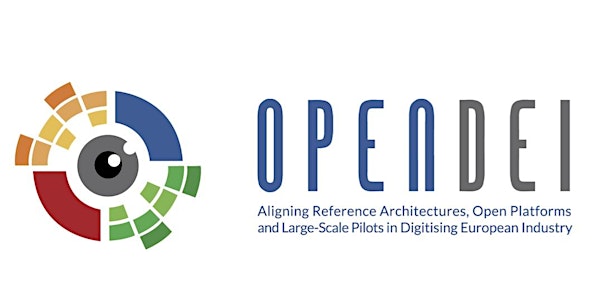 Present and future of data exchange architectures for smart energy
In the context of OPEN DEI Energy - Working Group "Data Exchange and Architectures", we are pleased to invite you to this event.
Zu diesem Event
In this "must-attend" event we will highlight the main approaches, objectives and achievements of those working groups & projects, part of the OPEN DEI initiative and focused on Data exchange in the Energy domain. Moreover we will discuss, together with re-known field experts, about the challenges and requirements for future wide implementation of the data approaches being validated in a number of selected initiatives.
Agenda:
• 15:00 – 15:10 Introduction: Rolf Riemenschneider (Head of Sector IoT at European Commission, DG CNET)
• 15:10 – 15:20 OPEN DEI Working Group overview: Massimo Bertoncini (Senior R&D Programs & Innovation Manager at Engineering Ingegneria Informatica)
• 15:20 – 15:30 BRIDGE Data Management: - Kalle Kukk (Senior Advisor at Elering)
• 15:30 – 16:00 Projects Approaches on Data Exchanges & Architectures:
o SYNERGY Fenareti Lampathaki (Technical Director at Suite5)
o PLATOON Erik Maqueda (Data Analyst at Tecnalia)
o INTERRFACE George Boultadakis (Senior Research Consultant at European Dynamics)
o PLATONE Massimo Bertoncini/ Vincenzo Croce (Project Coordinator at Engineering Ingegneria Informatica)
o BD4NRG Massimo Bertoncini (Senior R&D Programs & Innovation Manager at Engineering Ingegneria Informatica)
• 16:00 – 16:30 Workshop: Data Spaces for Smart Energy: Vision, requirements and architecture for effective and trusted data sharing
Moderator: Juanjo Hierro (FIWARE Foundation)
Panelists:
o Svetoslav Mihaylov (Policy Officer at European Commission, DG CNECT)
o Antonello Monti (Institute Director at RWTH Aachen University)
o Alberto Abella (FIWARE Foundation)
o George Boultadakis (Senior Research Consultant at European Dynamics)
o Kalle Kukk (Senior Advisor at Elering)