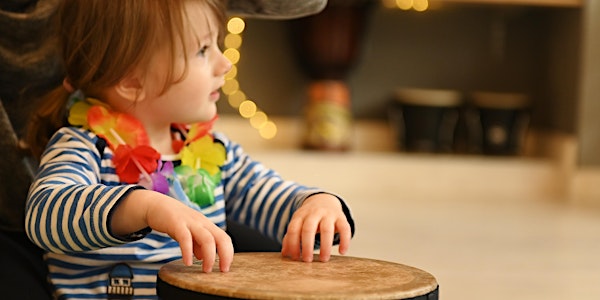 Musikgarten Phase 1 (18 Monate bis 3 Jahre)- dienstags 14:30 Uhr
Ziel von Musikgarten ist, Kinder spielerisch an Musik heranzuführen und Musizieren zu einem festen Bestandteil des Familienlebens zu machen.
When and where
Location
klangperle Am Rosenplatz 18 21465 Reinbek Germany
Refund Policy
Contact the organizer to request a refund.
About this event
Was?
Schnupperkurs über 5 Termine, Musikgarten Phase 1 – Wir machen Musik (bis 3 Jahre) mit Martina Dames als Kursleiterin.
Dieser Kurs geht auf den wachsenden Erlebnisraum der Kinder ein. Die Themen heißen Zuhause, Tierwelt, Beim Spiel und Draußen. Der immer größer werdenden Selbstständigkeit der Kinder wird mit interaktiven Spielen und Freiraum für eigene Gestaltungsideen Rechnung getragen.
Wann?
Immer dienstags, um 14:30 Uhr, ab dem 10. Januar. Wir treffen uns über 5 Wochen jeden Dienstag zur gleichen Zeit. Sollten Termine aus Krankheitsgründen ausfallen, hängen wir sie hinten dran.
Wo?
Am Rosenplatz 18 in 21465 Reinbek
Wir freuen auf euch! :)