Location
BASE_camp
51-53 Mittelstraße
10117 Berlin
Germany
Description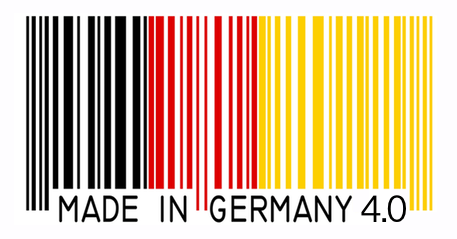 Willkommen zu ersten m3 mit dem Thema Made in Germany 4.0
Mit m3 laden Unternehmer der Berliner Startup Szene das produzierende Gewerbe ein, um im gemeinsamen Austausch herauszufinden, wie die Produktion in Deutschland und der nationale und ggf. auch der internationale Maker Movement von einander profitieren können.
Hintergrund: Startups sind im Mainstream angekommen. Mittelständischen Unternehmen wird gepredigt sich irgendwie als Startups zu verhalten und Startups wird nahe gelegt sich dem lukrativen deutschen Mittelstand zu widmen. Der aus der Startup Szene heranwachsende Maker Movement bietet JETZT eine große Chance für Produktion und Startups, um schon vor dem Kundenverhältnis, auf Augenhöhe, Innovation, Kollaboration und weitere Weltmeisterschaften zu besprechen.

Um diese Diskussion zwischen Unternehmern, Makern und dazugehörigen Talenten zu starten, organisieren wir die m3 in Berlin. Wenn das Event Erfolg hat, also Sinn macht, werden wir daraus ein regelmäßiges Meetup in ganz Deutschland realisieren. Darum bitten wir jeden Gast und Interessenten unser Vorhaben viaXing,Linkedin,Twitter,Facebook und Email zu teilen. Vielen lieben Dank dafür!
Folgende und viele weitere Fragen werden wir gemeinsam diskutieren:
Kann der Austausch mit dem Maker Movement und der Startup Szene gewissen Talentengpässen in der Industrie entgegen wirken?

Können wir es schaffen, dass wenn international über den Maker Movement und dessen Produktionen gesprochen wird, man auch Deutschland als potenziellen Produktionsstandort nennt? Warum sollte man?

Können wir die Produktion in Deutschland so vereinfachen dass auch Branchenneulinge damit Erfolg haben und dadurch weitere Neulinge inspirieren?
Podiumsteilnehmer:
(✔) Claudia Nagel - Mitgründerin von KIWI.KI - Welche Vorteile bietet die Produktion in Deutschland für Maker?
(✔) Monika Villalba - Geschäftsführerin vom Valder Online Kunststoffwerk - Was muss der Maker Movement beachten um am meisten aus der Produktion in Deutschland zu profitieren?
(✔) Kurt Müller - Partner bei Target Partners - Welche Chancen haben Hardware Startups Made in Germany?
(✔) Robert Weichert - Partner bei Silicon Saxony - Welche Ziele können wir - die Industrie und der Maker Movement - gemeinsam bewegen?
(✔) Lutz Villalba - Mitgründer von MakerCloud - Was ist der Advanced Maker Movement und wie werden wir davon profitieren?
Ablauf:
19:00 Uhr - Einlass + Netzwerken + Catering
19:30 Uhr - Präsentation Berlin Partner
19:45 Uhr - Podiumsdiskussion
20:15 Uhr - Q&A
20:45 Uhr - Open Mic (Teilnehmer können Unternehmen, Projekte und Ideen vorstellen)
21:15 Uhr - Netzwerken + Catering
---
m3 wir ermöglicht durch
m3 wird vom Berliner Startup Maker Cloud initiiert. Maker Cloud ist eine online Plattform die dem Maker Movement besseren Zugriff auf passenden Partnern im produzierenden Gewerbe verschafft und damit auch der Industrie besseren Zugang zu der stetig wachsenden Nachfrage des Maker Movements ermöglicht.
Wirtschafts- und Technologieförderung für Unternehmen, Investoren und Wissenschaftseinrichtungen in Berlin – das bietet die Berlin Partner für Wirtschaft und Technologie GmbH. Zahlreiche Fachexperten bilden mit maßgeschneiderten Services und einer exzellenten Vernetzung zur Wissenschaft ein optimales Angebot, um Innovations-, Ansiedlungs-, Expansions- und Standortsicherungsprojekte zum Erfolg zu führen.

Wir sind froh darüber ein offizielles Satlitten Event der diesjährigen MeshCon zu sein. Ein besonderer Dank geht an Mario Behling!
MeshCon Berlin brings together industry representatives, fashion designers, pattern creators, knitters, textile manipulators, FOSS developers and DIY hardware makers. The event offers a place to exchange new ideas in personalized fashion and technologies in the garment production. Participants from across the world are joining the five day event at locations around Berlin city.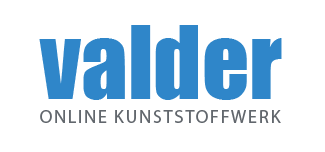 Das Valder Online Kunststoffwerk begleitet Industriekunden und Maker vom ersten Prototypen bis zur Klein- oder Großserie, inklusive der Spritzgießwerkzeuge.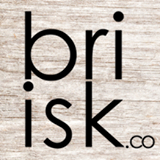 With passion for modern programming and agile management, Briisk can take your project to the fast lane.