Dieses Event ist beendet.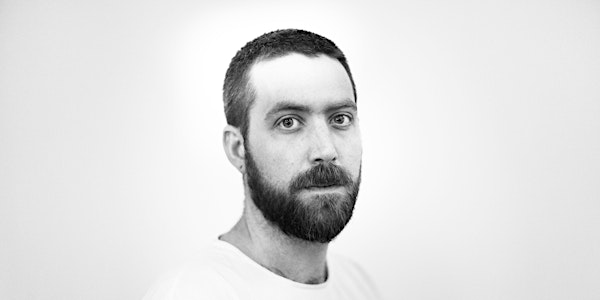 Datum und Uhrzeit
So., 7. Juni 2020 11:00 - 12:00 PDT
Beschreibung
Live aus unserem Hub im Oberhafenquartier schließen wir VRHAM! VIRTUAL 2020 mit einem musikalischen Experiment ab. Gemeinsam mit dem Schleswig-Holstein Musik Festival laden wir Musiker*innen zu uns nach Hamburg ein und lassen sie virtuell um die Welt reisen. Wir tracken das Ensemble in die virtuelle Welt, ihr könnt das Konzert virtuell im Museum of Other Realities oder aus der virtuellen Realität auf Youtube gestreamt verfolgen.
In "Tessellatum" von Donnacha Dennehy treffen Mensch und Natur musikalisch und visuell aufeinander. Das 2015 komponierte Werk für Viola da Gamba und vier Streicher arbeitet mit Naturtonreihen und von Menschen geschaffenen Harmonien. Durch diesen Zusammenklang entstehen vielschichtige Sounds, die von mittelalterlichen Klängen bis zur Minimal Music reichen.
Liam Byrne beschäftigt sich auf der Viola da Gamba nicht nur mit Alter Musik, die ursprünglich für dieses Instrument geschrieben wurde, sondern arbeitet auch mit zahlreichen zeitgenössischen Komponisten zusammen. So gehört zu seinen Schwerpunkten die Wiederentdeckung unbekannter Barockmusik genauso wie Uraufführungen und Performances experimenteller Neuer Musik. Bei VRHAM! tritt er gemeinsam mit vier Streichern (Geige, Bratsche, Cello, Kontrabass) auf.
In Kooperation mit dem Schleswig-Holstein Musik Festival.
Gefördert von der NORDAKADEMIE-Stiftung
Die genauen Infos zur Teilnahme findest du unter https://www.vrham.de/dabeisein/
Für den Zugang in der VR empfehlen wir, euch ca. 30 Minuten vor der Veranstaltung im Museum of Other Realities einzufinden. Unsere Guides im Museum helfen euch gerne weiter.
---
Live from our hub in Hamburg's Oberhafenquartier we close VRHAM! VIRTUAL 2020 with a musical experiment. In cooperation with the Schleswig-Holstein Musik Festival we invite musicians to join us in Hamburg and to let them virtually travel around the world. We track the ensemble into the virtual world so you can follow the concert virtually in the Museum of Other Realities or streamed from Virtual Reality on YouTube.
In "Tessellatum" by Donnacha Dennehy man and nature meet musically and visually. Composed in 2015 for viola da gamba and four strings, the piece works with natural tone series and man-made harmonies. This interaction creates a variety of sounds ranging from medieval tones to minimal music. Video animations by Steven Mertens complement the composition to create an impressive work of art. Violist Nadia Sirota, one of the dedicatees of the work, describes the collaboration: "The result is gorgeous, illuminating synergy – two works of art that support and enhance each other."
On the viola da gamba, Liam Byrne not only explores early music originally written for this instrument, but also collaborates with numerous contemporary composers. His focus is on the rediscovery of unknown baroque music as well as world premieres and performances of experimental new music. At VRAHM he performs together with four strings (violin, viola, cello, double bass).
In cooperation with the Schleswig Holstein Musik Festival.
Kindly supported by the NORDAKADEMIE-Stiftung
You can find the detailed information about how to join here: https://www.vrham.de/join-in/?lang=en
For access in VR, we recommend that you arrive at the Museum of Other Realities about 30 minutes before the event. Our guides at the museum will be happy to help you.