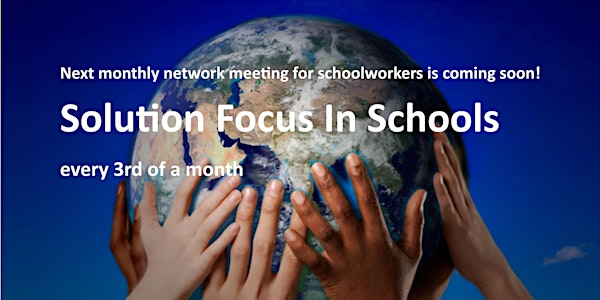 January's network meeting Solution Focus In Schools
A monthly network meeting to share solution focused schoolwork.
About this event
This time Will Reed (GB) will share his experiences about Solution Focused Youth Inclusion in Schools with a focus on LGBTQ+ . Beside this, we might have the time to share our best hopes for a solution focused 2022.
What means LGBTQ+?
LGBTQ is an acronym for lesbian, gay, bisexual, transgender and queer or questioning. These terms are used to describe a person's sexual orientation or gender identity.