Dieses Event ist beendet.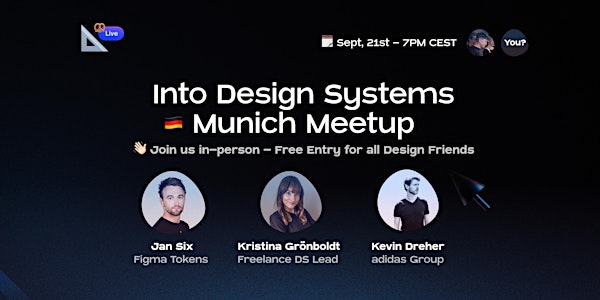 ⚡️Into Design Systems - Munich Meetup - In Person & FREE
In Person Design Systems Meetup - Sept, 21st 2022 - Munich, Germany - Limited spots only!
Zeit und Ort
Veranstaltungsort
Personio Rundfunkplatz 4 80335 München Germany
Karte und Wegbeschreibung
Zu diesem Event
🎙Speakers:
⚡️Talks:
How a plugin helps bring Design Tokens to Figma, Jan Six, Creator of Figma Tokens
Challenges of a Multibrand Design System, Kristina Grönboldt, Freelance Design Systems Lead
The Non-Linear Design Process, Kevin Dreher, Design Lead at adidas
Federated Design System Model at Personio, Ahmad (Amadeo) Manouchehri, Engineering Manager, Personio
Organized by:
📚Topics:
🚀Figma Tokens & Design Tokens
⚙️Multibranded Design Systems
🎨Design processes at adidas
& many more
⏰Agenda:
🗓Sept, 21st - In-Person in Munich 🇩🇪
6:30 PM CEST Registration & Networking
7:00 PM CEST Welcome & Introduction
7:15 PM CEST Talks, live Q&As & Networking
🗓Sept, 22st - In-Person in Munich 🇩🇪
Obligatory: Visiting Oktoberfest
📍How to find us:
 Personio GmbH, Rundfunkplatz 4, 80335 Munich  
📐Who is Into Design Systems?
This event is organized by the Design Systems community for the community. We're design system designers, developers, Design Leads, design managers by day... just like many of you.
Into Design Systems is a group of Design System Friends. Together we organize conferences, meetups, workshops & hackathons, learn, create & share knowledge. Everyone is welcome to join us.
⚡️Sponsors wanted
We're a network of 7.000+ Design System experts and our in-person events are usually attended by 100-200 people. If you're interested in reaching our community and speaking directly to our passionate Design System experts, please reach out.
Sponsoring per event starts at 2.500€ and will be mainly used to cover speaker expenses.
FAQ:
This Event will not be recorded
Language: English
🙏🏽 Big shoutout to Personio for hosting our event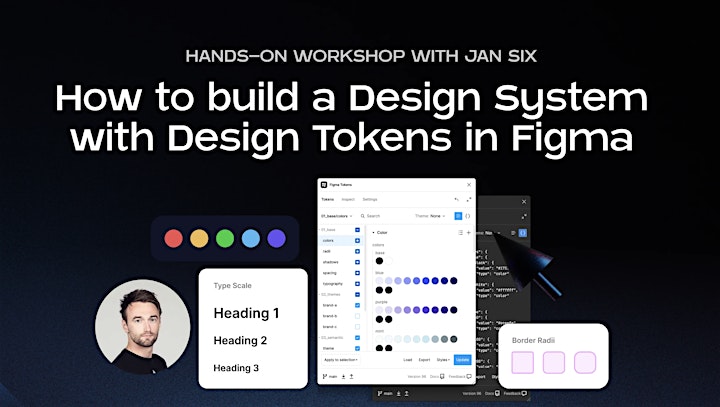 🎨Workshop: How to build a Design System with Design Tokens in Figma - Jan Six
Learn how to create and apply Design Tokens in Figma. With Figma Tokens you will be able to easily customize and maintain your Design System and create Themes (e.g Light & Dark Themes) within minutes.
Live hands-on workshop 🎬 recording designing token-based design systems in Figma utilizing the plugin "Figma Tokens".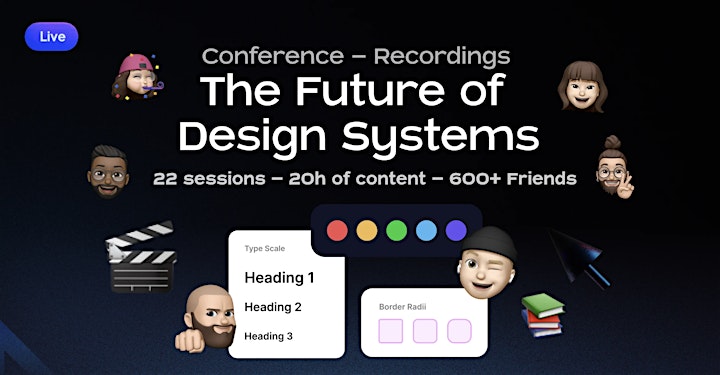 ⚡️The Future of Design Systems Conference
3 day virtual Design Systems LIVE conference, 20+ speakers, 3 workshops, 600 friends. With speakers from companies like: Volkswagen, IKEA, Deutsche Telekom & many more.
A virtual Design Systems conference to bring together the community around Design Systems, and Design Tools organized by the design community.
🎬 Now available: 22 Recordings of Live Presentations & Q&As - 20 hours of content
We're design system designers, developers, Design Leads, design managers by day... just like many of you.
This is how our (online) events look like
The Future of Design Systems Behind the Scenes: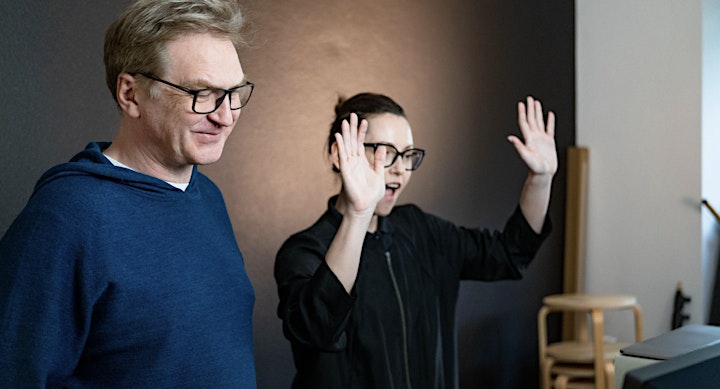 We can't wait to meet you Munich!
See ya 👋🏻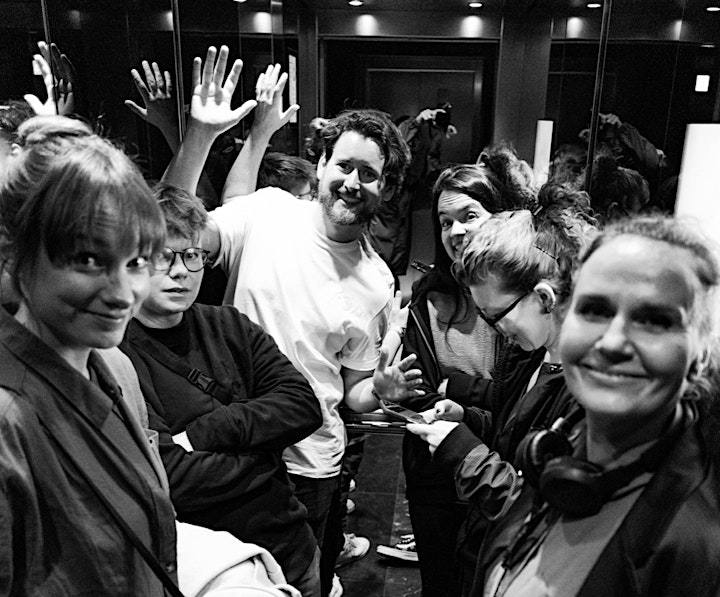 About our venue sponsor Personio:
We're using technology to revolutionize the way HR operates, transforming the way millions of people experience work every day. In June 2022 we raised a second Series E funding of $200 million, allowing us to turbocharge this change and making Personio the fastest-growing and most valuable HR technology company in Europe. With over 6,000 customers and a team of 1,500 in seven offices across Europe, now is the perfect time to join! We're hiring talented, impact-driven individuals who want to be more than just another employee. Will you be one of them?