Dieses Event ist beendet.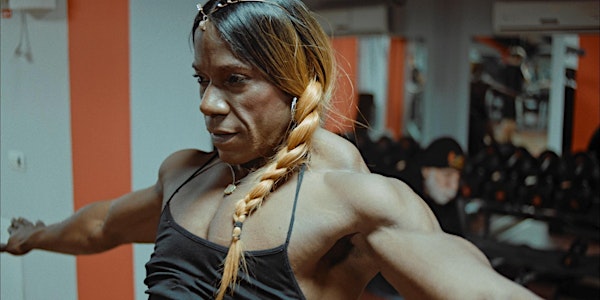 I AM THE TIGRESS
I AM THE TIGRESS [Berlin Debut Screening w/ QnA]
Zeit und Ort
Veranstaltungsort
TRAUMA BAR UND KINO Heidestraße 50 10557 Berlin Germany
Karte und Wegbeschreibung
Rückerstattungsrichtlinie
Zu diesem Event
Relaunching our cinema space, we are pleased to host the Berlin debut screening of "I AM THE TIGRESS" followed by a QnA with Tischa 'The Tigress' Thomas herself and director Philipp Fussenegger.
I AM THE TIGRESS [80min]
Director: Philipp Fussenegger
Co-Director + Camera: Dino Osmanovic
Produced by FunFairFilms
'I Am The Tigress' [2021] is an observational style documentary that follows Tischa 'The Tigress' Thomas as she competes as a world champion in female bodybuilding. Beyond the need for recognition, she strives for the title as a means to justify all that she has sacrificed in the name of being a bodybuilder, meaning romantic relationships, financial stability, and societal acceptance, even from her own Harlem community.
Philipp Fussenegger and Dino Osmanović worked for over 2.5 years on this film travelling with her from Harlem to Bucharest as she strived towards her goal to place number one in the world in female bodybuilding.
TRAILER:
https://www.youtube.com/watch?v=4IuRvEYXbKI
Afterparty with a DJ set by Ixa.
----------------------------------------------------
This is a 2G event. No entry without vaccination pass or recovery document.
Gefördert von der Beauftragten der Bundesregierung für Kultur und Medien und der Initiative Musik
www.kulturstaatsministerin.de
www.initiative-musik.de