Dieses Event ist beendet.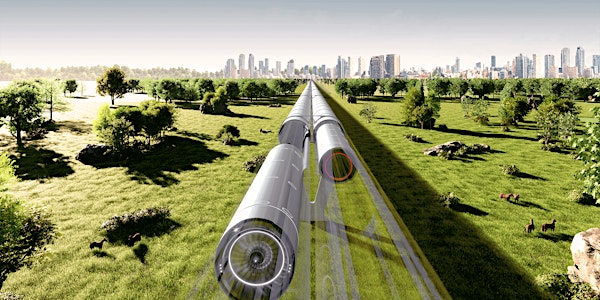 Hyperloop Conference 2022 | InnoTrans Berlin
Be part of the Hyperloop Conference, which is the 1st international conference on high-speed transportation ecosystem.
Zeit und Ort
Veranstaltungsort
Messegelände Funkturm Hammarskjöldplatz 14055 Berlin Germany
Karte und Wegbeschreibung
Rückerstattungsrichtlinie
Zu diesem Event
You will meet the key players of the Hyperloop ecosystem, including Hyperloop start-ups, corporates, suppliers and investors.
The conference will include various keynotes with stakeholders from the fields of business, politics and science. In addition, you will have the chance to participate in several masterclasses.
An evening event will also give you the opportunity to expand your network in the high-speed transportation industry and to maintain valuable contacts in the ecosystem.
The conference will be held as part of the InnoTrans trade fair this year.
Discover insights from last year's Hyperloop conference here.
Your ticket will include access to the Hyperloop Conference (including the masterclasses), the evening event, and a day pass to InnoTrans.
Agenda
- 9:00: Doors open
- 09:15 - 9:30: Opening words
Keynote 1: ""
Raja Narayanan (INTERIM CEO/CFO – Virgin Hyperloop)
- 9:30 – 9:40: Keynote 1: "The exhilarating & practical journey from HL technology to real productization"
- 9:40 – 9:50: Keynote 2: "Mobilizing humanity in a new way"
- 9:50 – 10:00: Keynote 3: "Saving money by repurposing infrastructure funds to Hyperloop"
- 10:00 – 10:10: Keynote 4: "Building the european Hyperloop value chain"
10:10 – 10:20: Keynote 5: "Magrail: How to ensure interoperability of conventional railways on the way towards Hyperloop"
- 10:30 – 11:15: Panel discussion: "Challenges in the Hyperloop ecosystem for passenger transportation" –
- 11:15 – 11:30: Coffee break (speed dating 1)
- ​11:30 – 13:00: Hyperloop Masterclasses 1 – 6
- 13:00 – 14:00: Lunch break
- 14:00 – 15:00: Hyperloop safari/demo show
-15:00 – 15:10: Asset Heavy Keynote 1: "Vacuum Valves for Hyperloop Transportation"
-15:10 – 15:20: Asset Heavy Keynote 2: "Vacuum Challenges of Hyperloop – A short Insight"
-15:20 – 15:30: Asset Heavy Keynote 3: "Hyperloop infrastructure made smart: New steels and tube designs for the future"
-15:30 – 15:40: Asset Heavy Keynote 4: "Standardization of Hyperloop systems – Quo vadis?"
- 15:45 – 16:30: Coffee break (speed dating 2)
​- 16:30 – 17:15: Pitches outcome Hyperloop Workshops
- 17:15 – 18:00: Panel Discussion: "Challenges in the Hyperloop ecosystem for freight transportation"
- 18:00 – 18:15: Closing words
- 18:15 – 20:15: Hyperloop networking with drinks & live music
What you get:
- Meet all the relevant international Players in the hyperloop ecosystem, including hyperloop start-ups, corporates, suppliers and investors in our Speed Dating Session
- Drinks, Lunch und Hyperloop networking
- be part of 6 interactive Masterclasses including outcome pitches of the Hyperloop Workshops
- 20 Speakers
- Hyperloop safari/demo show
- Entrance to the whole Innotrans Fair