Dieses Event ist beendet.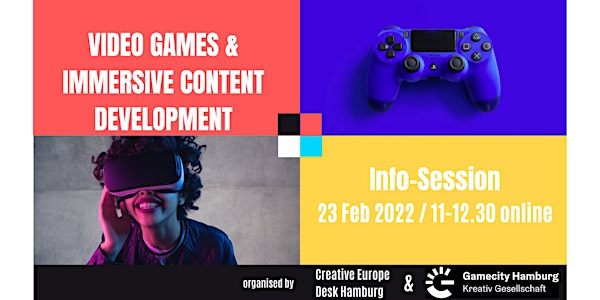 How to finance your games or immersive project with Creative Europe MEDIA
Veranstaltungsort
Online-Event
Info Session for games and immersive content developer from northern Germany
Zu diesem Event
A new call for proposals by Creative Europe MEDIA offers funding opportunities for you and your project in development. Producers can apply by April 12 for lump sums between 10.000 and 150.000 Euro for the development of narrative games and immersive projects up until the first playable prototype.
Creative Europe Desk Hamburg in cooperation with Gamecity Hamburg is happy to invite you to this info session online. We will present the guidelines and dos and dont's to you and answer all questions concerning the MEDIA funding.