Dieses Event ist beendet.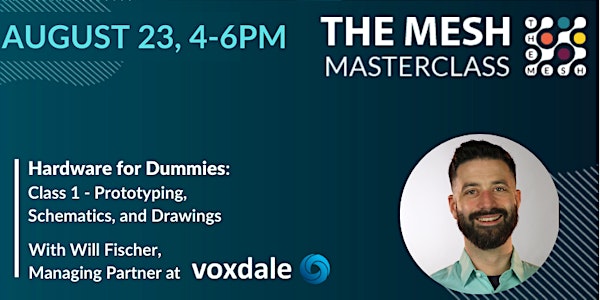 Hardware for Dummies: Class 1 - Prototyping, Schematics, and Drawings
This is the first of a five part class on the basics of hardware engineering, with a focus on prototyping and mechanical engineering.
Zeit und Ort
Veranstaltungsort
The Drivery Mariendorfer Damm 1 Ullsteinhaus 12099 Berlin Germany
Karte und Wegbeschreibung
Zu diesem Event
This particular class will teach you the value of prototyping, some tips and tricks to go out and start building, as well as how to read and create schematic drawings of mechanical parts.
The next classes will get more technical, covering material science, fabrication methods, fluids and thermodynamics, and mechatronics and motion. Each class is approximately 75 minutes, with plenty of time for questions.
Free beer is prowided by The Drivery!
Will Fischer is has a BS and Masters in Mechanical Engineering from Rice University, completing his research at NASA's Langley Research Center. He worked for more than 7 years as the Director of Engineering at Nano Precision Medical (soon to be Vivani Medical, NYSE:VANI) and was granted several patents on subjects related to nanotechnology. He is a registered United States patent agent. He has an MBA from the University of Chicago's Booth School of Business, and has started two of his own companies, D20 Robotics and Rinckl uG. He is currently the Managing Partner for Voxdale GmbH, the Berlin branch of a multi-national hardware engineering services company.