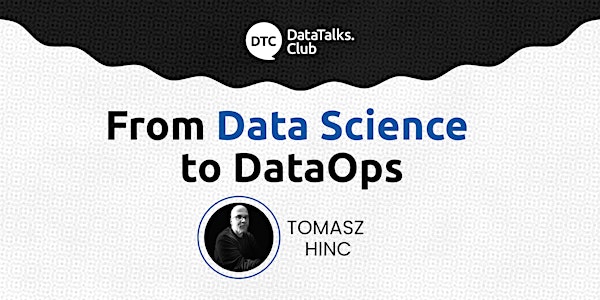 From Data Science to DataOps
The learning process and the minimal operating skills for DataOps - Tomasz Hinc
About this event
Outline:
Why do we need DataOps?
Going from science to ops
The learning process
Minimal operating skills for DataOps
About the speaker:
Tomek Hinc is a DataOps, living in Poznań, Poland. After working in Product Analytics, Data Engineering, Data Science and ML, he fell in love with Operations. He finds peace in fixing poorly written IAM roles and teaching people.
DataTalks.Club is the place to talk about data. Join our slack community!