Dieses Event ist beendet.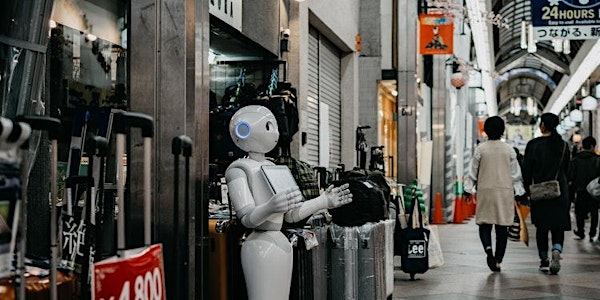 Forum Digitale Transformation: the impacts of Artificial Intelligence on Economy #4
Zeit und Ort
Veranstaltungsort
Smart Data Forum, c/o Fraunhofer HHI, Eingang Otto-Dibelius-Str. Salzufer 6 10587 Berlin Germany
Karte und Wegbeschreibung
Beschreibung
SIBB FORUM DIGITAL TRANSFORMATION - the impacts of Artificial Intelligence on Economy

(German & English Speakers: introduction and moderation in German, speeches up to the Speakers)
Our fourth event in 2018 about AI will focus on the impact of AI on different industries and services... and on the issue of ethics!

A cross-industry look at the diverse applications of AI & ML will give you inspirations for your business models and digital transformation
AI technology has developed over the recent past years at a very fast rate - from business to personal applications. AI is expected to keep growing and reaching more areas of business and of people's lifestyles. Today, AI is applied in every area of human lifestyle. From the kitchen and security monitoring at home to doing office work such as support assistants, everyone is using it in one way or another. To appreciate the main applications of AI, we will have together a closer look at how it works, based on examples from differente economies.
Sofar we presented 18 unique applications of AI from Berlin and Brandenburg during our events.
This time we will focus again on mature applications of AI in business and the most current technical challenges in different industries - in a special and AI dedicated place - Smart Data Forum at DFKI.


Agenda:

17:45
Einführung: Adam Formanek, Project Manager SIBB / ICT & Digital Business Association Berlin Brandenburg
Begrüßung: Antje Nestler, Fraunhofer HHI / Smart Data Forum
18:00
Impulsvortrag:
"Artificial Intelligence - Where are we now and where are we heading to?"
Nikolaj Waller, Artificial Intelligence Expert, MHP Lab Berlin
18:10
Economical Aspects:
Keynote 1
"Industry 4.0 workforce with Augmented Reality and AI"
Tomasz Kowalczyk, Co-Founder, nsFlow
Keynote 2

"Artificial Intelligence in the Fashion Industry: Measurement Prediction for Personalized Clothing"
Maurice Burger, Head of operations, ZYSE.me

Keynote 3

"Künstliche Intelligenz für die Energiewende: Anwendungen zur Kosten- und CO2-Reduktion in der Elektrizitätsversorgung"
Thomas Kalitzky, Geschäftsführer, QANTIC GmbH

Keynote 4
"Conversational Compliance: Automating Dialogs with Bots" (WIP)

Tom Herold, Geschäftsführer, scalable minds

19:00
Ethical aspects:
"What risks does AI development pose & why is security and ethics so essential?"
Lolita Aufmuth, Founder & CEO, Vision United World – Balancing Human & Artificial Intelligence
19:30
Networking with snacks & drinks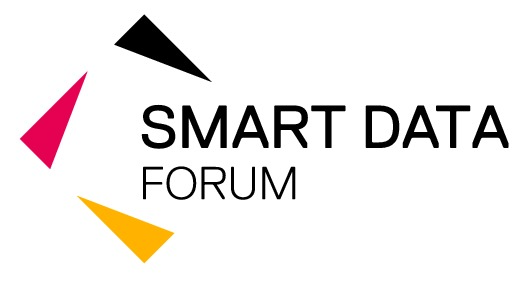 Mit der Anmeldung zu der oben aufgeführten Veranstaltung des SIBB e.V. oder einer der Partnerinitiativen willigen Sie ein, dass Fotos oder auch Videos die auf dieser Veranstaltung gemacht werden und Sie abbilden, durch SIBB e.V. unter Namensnennung vervielfältigt, verbreitet, gesendet und öffentlich zugänglich gemacht werden dürfen. Diese Lizenz wird unentgeltlich eingeräumt.

Diese Einwilligung ist widerruflich. Sie haben jederzeit die Möglichkeit, Fotos/ Videos die von Ihnen oder Ihrer Begleitung auf der Veranstaltung gemacht wurden und die sich auf unserer Website oder auf unseren Seiten in Social Media Plattformen (insbesondere Facebook und Twitter) oder auf youtube befinden, durch SIBB e.V. entfernen zu lassen. Dafür reicht eine kurze Mail an veranstaltung@sibb.de