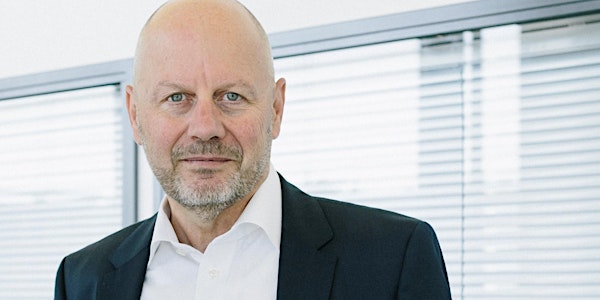 Finance Public Lecture: Gender Diversity in Private Equity
Learn more about the current challenges and opportunities in private equity and venture capital
By HHL Leipzig Graduate School of Management
Date and time
Wed, 14 Jun 2023 09:00 - 10:30 PDT
About this event
1 hour 30 minutes

Mobile eTicket
Private equity seems to be the showcase for an industry dominated by white and male persons. A recent HHL study on diversity shows that only 4-5% of all general partners are female. However, as in other industries, private equity firms seem to have realized that diversity in general may generate specific benefits and thus, finally improve fund performance. Organizations like level 20 aim to increase the fraction of women working in senior investment roles in private equity up to 20 percent. Still it seems that a lot has to be done until the private equity industry at least reaches levels of diversity comparable to other industries. In this session we will highlight benefits and challenges coming along with higher diversity levels.
This session is part of a broader lecture series surrounding the topic of private equity (PE).
Together with his guest Jennifer Regehr (Sophora Unternehmerkapital) Prof. Bernhard Schwetzler (Chairholder, HHL Chair of Financial Management) will discuss the current state of diversity in the PE industry and highlight recent empirical and practical examples. Jennifer Regehr is Co-Founder and managing partner at Sophora Unternehmerkapital, a Munich-based private equity firm specializing on small cap transactions in the DACH region. Before joining Sophora Jennifer has been with Silverfleet Capital, finally as a Principal. In this session she will share her extensive experience in private equity and highlight some particular challenges and benefits when aiming to increase diversity in PE teams.
The following topics will be highlighted in the session:
• The current state: diversity in private equity
• Does diversity yield better decision making and foster PE performance?
• Sophora's contribution to Female Empowerment
• Some correct and some wrong stereotypes about private equity
About the HHL Public Lectures | Finance Series
The lecture series aims to give an overview over the asset class "private equity/venture capital". It covers a wide array of PE/VC related topics as e.g. the PE/VC business model, investment criteria of PE/VC funds and their performance on deal and on fund level. The lecture series will also discuss challenges of the current market and economic environment for private equity and venture capital.
Language and DSGVO
The talk will be held in English and is free of charge.
Please notice that we will record this event (film) without showing participants or chats and use this material internally and/or externally in accordance with § 23 KunstUrHG and article 6 par. 1f) DSGVO.
Interested in other event of HHL? Please check our HHL Event Calendar.
Foto: Michael Bader
About the organiser
Handelshochschule Leipzig (HHL)
Die HHL ist eine universitäre Einrichtung und zählt zu den führenden internationalen Business Schools. Ziel der ältesten betriebswirtschaftlichen Hochschule im deutschsprachigen Raum ist die Ausbildung unternehmerischer, verantwortungsbewusster und leistungsfähiger Führungspersönlichkeiten. Die HHL zeichnet sich aus durch exzellente Lehre, klare Forschungsorientierung und praxisnahen Transfer sowie durch hervorragenden Service für ihre Studierenden. Die Studiengänge umfassen ein Master in Management-Programm, einen Master mit einer Spezialisierung auf Finance sowie ein MBA-Programm. Alle Programme können in Vollzeit oder Teilzeit absolviert werden. Die HHL verfügt über das Promotionsrecht. Die HHL Executive Education bietet hochaktuelle Management-Seminare und -Programme für Führungskräfte an. Neben dem Campus in Leipzig unterhält die Hochschule Studienstandorte in Köln und München. Die HHL ist akkreditiert durch AACSB International. Besuchen Sie uns auf www.hhl.de.
HHL Leipzig Graduate School of Management
HHL is a university-level institution and ranks amongst the leading international business schools. The goal of the oldest business school in German-speaking Europe is to educate entrepreneurial, responsible and effective business leaders. HHL stands out for its excellent teaching, its clear research focus, its effective knowledge transfer into practice as well as its outstanding student services. Study programs include a Master in Management program, a Master with a specialization in Finance as well as an MBA program. All programs can be completed full-time or part-time. HHL also runs a Doctoral Program. The HHL Executive Education offers state-of-the-art management seminars for executive talents. Besides its main campus in Leipzig, the university maintains study locations in Cologne and Munich. HHL is accredited by AACSB International and ACQUIN. Visit us on www.hhl.de.