Dieses Event ist beendet.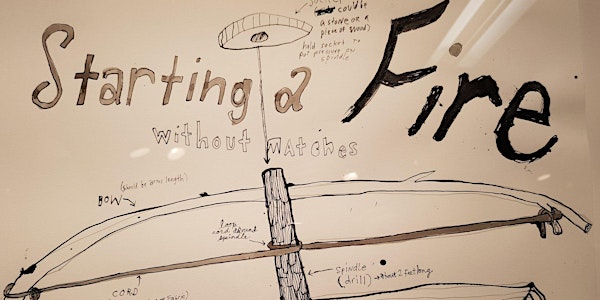 EXPONENTIAL SCIENCE: What can science learn from the transformation and demise of businesses in an era of disruption
Beschreibung
"exponential science" is a unique series of webinar, online workshop sessions and a call-to-action unconference co-designed by Eveline Wandl-Vogt (exploration space, PROVIDEDH, Ars Electronica Research Institute k4h+) and The Business Therapist Niki Ernst. It is conceived as an installation of the "brainfood. methods 2 inspire" event series of exploration space at the Austrian Academy of Sciences.
This series of interaction aim to introduce essential concepts of exponential thinking and apply those jointly in the realm of science.
Covid19 is a fire accelerant.
A lot of processes, structures and incremental changes that were about to happen within the next few years, are happening within a few weeks or months. What can be addressed as a crisis to our mindsets, is as well a once-in-a-lifetime chance to apply a new mindset. Everyone who has already understood the concepts, methods and mindset of exonomics, already understood that the current situation will radically change the way we think, live, travel, communicate, work, invent and discover.
The series consists of three different formats of virtual interaction:
1) Webinar: Exponential Science
2) Workshops:
Workshop 1: Rewire Science (about KPI and the Mindset of a Datacompany)
Workshop 2: Ideation Engine (The Anatomy of an Idea and Protoype everything)
3) Unconference: convert insight to action.
In the kick-off session, we will share an introduction to a different view at exponential companies, with an eye on implications for science, basically following three important questions:
What are we good at?

Which problems of people can we solve with what we are good at?

What would be the most counter-intuitive decision to make, right now?
This webinar will set the foundation of a series of 4 interactions:
Introduction to Exponential Growth Strategies and the implications for science.

2 interactive Workshop-Sessions to testrun some of the segway tools from a linear- to an exponential mindset

An unconference to wrap up this series. In the unconference, participants and speakers will share the stage and define the topic of the conference. Ideally, some outlines will be determined, after which the participants can implement learnings into their routines and walk the talk.
Every participant of the series will receive a hard-copy certificate of an Exponential Thinker
"Moonshot Business Ninja".
No prior knowledge of exponential thinking is required.
No certain knowledge regarding a certain discipline is expected.
Registration required. The series of interactions are free of charge.
Accordingly to COVID19_instructions this is a virtual event only, accessible via Zoom.
The session will take place on Zoom, for more information on the remote conferencing software:
https://zoom.us/my/iacynetwork.
Please download the desktop client at least ~30 min prior to the first session.
We will already be online and guide you through the final steps of connecting with the webinar.