Dieses Event ist beendet.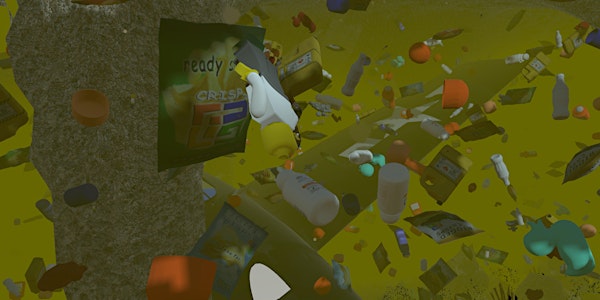 Datum und Uhrzeit
Fr., 5. Juni 2020 08:30 - 09:00 PDT
Beschreibung
52HZ – WEIRD INTERMEDIATE BEINGS
Die VRHAM! Academy sollte Studierende und junge Absolvent*innen aus der XR-Welt in Hamburg zusammenbringen, mit Expert*innen vernetzen, das diesjährige Programm erleben lassen und den Austausch mit international etablierten Künstler*innen fördern. Doch kurz nach der Veröffentlichung des Open Calls mussten wir die Pläne ändern und den Austausch in den virtuellen Raum verlegen. Aus den vielen spannenden Einreichungen haben wir ein Kollektiv Studierender ausgewählt, ihr Gesamtwerk einem internationalen Publikum vorzustellen.
• Was bedeutet es, dem menschenzentrierten visuellen Modus zu entkommen?
• Wie fühlt es sich an, in den Sinnesapparat eines Tieres zu schlüpfen?
• Schafft der Perspektivwechsel neue empathische Bindungen zwischen Mensch und Nichtmensch?
• Was ist heute räumlich und psychologisch innovativ?
52 Hz erforscht die Fähigkeit und unerschöpfliche Kraft unseres Gehirns, sich an jede Art von imaginären Szenarien anzupassen. Unsere Fähigkeit zur Neuroplastizität in Verbindung mit den neu entstehenden Werkzeugen zur Schaffung immersiver virtueller Umgebungen eröffnet neue und provokante Wege, die materielle und immaterielle Welt, in der wir leben, zu sehen und sich mit ihr auseinanderzusetzen.
Unter dieser Voraussetzung erforschten Studierende des ./studio3 – Institut für Experimentelle Architektur, Universität Innsbruck, während des Semesters mögliche Wege, sich mit simulierten Tier-Blickwinkeln auseinanderzusetzen, um ihre gewohnt Umwelt aus einem ungewohnten Blickwinkel wahrzunehmen. Ihr Ziel war es, mechanische Augen zu entwerfen, eine Schnittstelle zu Computervisionen zu schaffen und die Wahrnehmung von menschlichen zu nicht-menschlichen Augen zu verändern. Sie blieben fleischlich, während sie sich verkabeln ließen, um zu untersuchen, wie interaktive Schnittstellen die menschliche Erfahrung, Interaktion und Wahrnehmung erweitern und vermitteln können.
Die genauen Infos zur Teilnahme findest du unter https://www.vrham.de/dabeisein/
Für den Zugang in der VR empfehlen wir, euch ca. 30 Minuten vor der Veranstaltung im Museum of Other Realities einzufinden. Unsere Guides im Museum helfen euch gerne weiter.
---
52HZ – WEIRD INTERMEDIATE BEINGS
The VRHAM! Academy was supposed to bring together students and young graduates from the XR world in Hamburg, enable networking with experts, let them experience this year's program and promote the exchange with internationally established artists. However, shortly after the publication of our Open Call, we had to change plans and move the exchange to the virtual space. From the many exciting submissions, we selected a collective of students to present their works to an international audience.
What does it mean to escape from the human-centered visual regime?

How does it feel to enter the sensory apparatus of an animal?

Does the change of perspective create new empathic bonds between human and non-human?

What is nowadays spatially and psychologically innovating?
52 Hz explores the capability and inexhaustible power of our brains to adapt to any kind of imaginary scenario. Our ability for neuroplasticity coupled with the emerging tools to create immersive virtual environments open up new and provoking ways to see and engage with the tangible and intangible world we inhabit.
Under this condition students of ./studio3 – Institute of Experimental Architecture, University of Innsbruck, explored during the semester possible ways of engaging with simulated animal visions in order to perceive their built environment from an unfamiliar point of view. They aimed at designing machinic eyes, interfacing with computer visions and changing the perception from human to non-human. They stayed fleshed while allowed themselves to be wired in order to investigate how interactive interfaces can augment and convey human experience, interaction, and perception.
You can find the detailed information about how to join here: https://www.vrham.de/join-in/?lang=en
For access in VR, we recommend that you arrive at the Museum of Other Realities about 30 minutes before the event. Our guides at the museum will be happy to help you.