Eventinformationen
Veranstaltungsort
Lederer Kulturbrauerei
Sielstraße 12
90429 Nürnberg
Germany
Rückerstattungsrichtlinien
Rückerstattungsrichtlinien
Rückerstattungen bis zu 30 Tage vor dem Event
Beschreibung
ZOLLHOF invites you to its next digital adventure!
The Digital Tech Summit is a 3-day digital conference with many speeches, workshops and a two-day hackathon in Nuremberg, Germany

Sponsored and supported by giant German companies: adidas, SIEMENS Healthineers, NÜRNBERGER Versicherung, SCHAEFFLER & GfK

300 developers, engineers, designers and many more creative minds working on the latest technologies

Participants from all over the world (Israel, Japan, France and many more)

Top speakers supporting the event talking about the latest trends in tech


For Hackers
Push the limits of what was thought to be impossible!
At the Digital Tech Summit, you will feel the electric energy in the room while working hard with your team to solve innovative tech challenges. Use your tech skills, develop solutions as well as innovations, and expand your horizons! Your personal challenge is to work faster and more precise than ever before!
Mentors and scientific experts will be by your side and provide support whenever you need it. Great ideas that benefit society is your goal to create within these two days!


For Startups
If you would like to participate as a startup at the hackathon on one of the challenges that fits your existing idea, you are more than welcome to do that at the Digital Tech Summit!
Feel free to purchase individual tickets per team member and send us an email (hello@digitaltechsummit.de) with further details on your team & topic you would like to work on!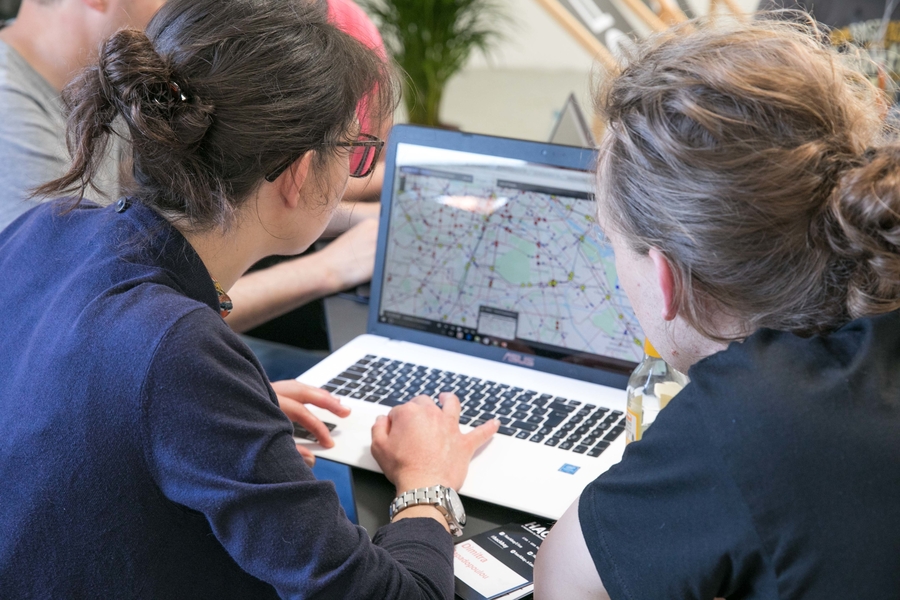 Agenda
Fr., 19. October
18:00 - 19:00: Arrivals & Registration
18:00 - 21:00: Dinner
19:00 - 20:00: Welcoming Speech
20:00 - 21:00: Challenge Pitches
21:00 - 22:30: Find a team + Ideation
22:30: Start to hack!
Sa., 20. October
08:00: Hack goes on
08:30 - 09:30: Breakfast
09:30 - 11:00: Workshop #1
11:00 - open end: Hack time
12:00 - 13:30: Lunch
13:30 - 21:00: Talks 1-3
18:00 - 21:00: Dinner


Su., 21. October
08:30 - 09:30: Breakfast with speaker
09:30 - 13:30: Hack time
12:00 - 13:30: Lunch
13:30 - 16:00: Talks 4-5
13:30 - 15:00: Optional Pitch Training
15:00 - 16:00: Hack Time
16:00 - 16:30: Tour Board Level
16:00 - 17:00: Semi Finals
16:30 - 17:00: Startup Pitches Board Level
17:00 - 18:00: Exclusive Get Together: Board Level & Startups
17:30: Announcement of the finalist
18:00 - 18:30: Grand Finale
19:30 - open end: Dinner & Aftershow Party


Our focus
Build the future of Mobility, Sports, Health, Security and Retail with us!
Mobility
The mobility of the future must be simple and effective - and environmentally friendly at the same time! How will we get from Point A to Point B at the end of the oil age? Whether it's for short trips to the bakery, or a trip to the other side of the world- we are looking forward to your ideas!
Sports
On a professional level, technological support and analysis have arrived after years of anticipation. Whether in training or during competitions, without digital help, the top results and records of recent years would not have been possible to measure! Bring technology into sports and also help hobby athletes achieve their goals!
Health
There are now wearables for tracking pulse, exercises, sports and blood pressure. There are special devices such as pacemakers, smart wheelchairs and dialysis machines. What is missing? Choose one of the health challenges and develop wearable support for millions of health-conscious people!
Security
The nights where a security guard with a flashlight and keychain were needed are long over.
Digitization has turned the entire industry upside down! But how do individuals or companies that have a limited budget protect themselves - and what from? Dive into the world of security and surprise the jury with your idea!
Retail
Let's sell smarter! The trickiest part of modern retail is figuring out how to optimize the four factors for sales success: product, price, promotion and place. If you dive into collecting and analyzing some interesting data, you will surely find easy ways for sellers to increase their performance. Join us and work on this super hot topic!
Wildcard
Our partners and supporters are passionate about many topics across various industries! That is why some challenges don't fit in any of the topics above – not because we are any less passionate about your ideas and creative solutions for these tasks!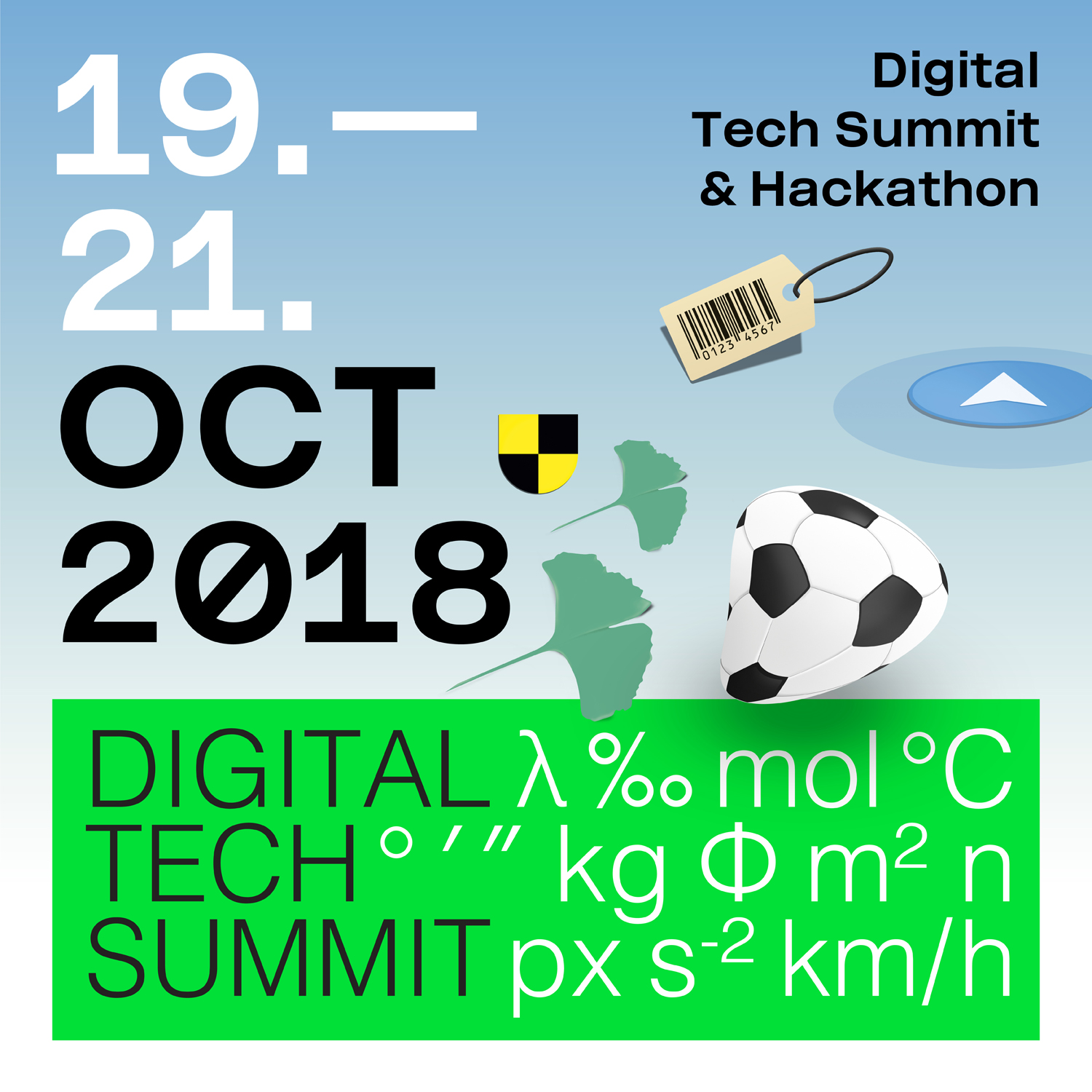 Your guide through the event: Amiaz Habtu
Amiaz Habtu, one of the most well-known German moderators will accompany you through the Digital Tech Summit. Most people know him from the TV shows "Die Höhle der Löwen" or "Jetzt wird's schräg". We are delighted that Amiaz, who also moderates at events from RedBull, Microsoft or BMW, will guide you trough our 3-day tech adventure.


Speaker:
Daniel Krauss - Founder & CIO of FlixBus
Together with his co-founders Daniel launched FlixBus in 2013 and quickly developed it to the leading long-distance travel provider in Germany. Today, +100.000 passengers benefit from Europe's largest long-distance bus service every day which has more than 1.000 employees from all over the world.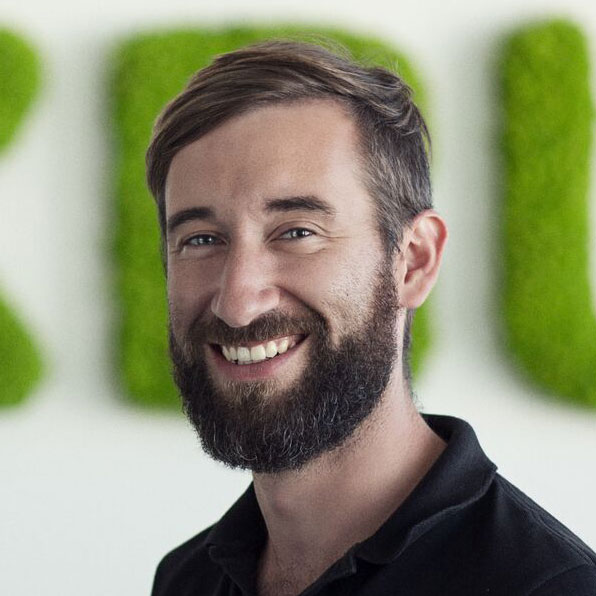 Sven Weizenegger - Co-Founder & MD of Perseus Technologies
Sven is the Co-Founder and Management Director of Perseus, one of the first German Cyber Security startups. He was the first employed hacker of German Telekom and has, with +15 years experience, an outstanding knowledge of cybersecurity. As Senior VP Security he has setup the security strategy of Kreditech, the largest German Financial technology company.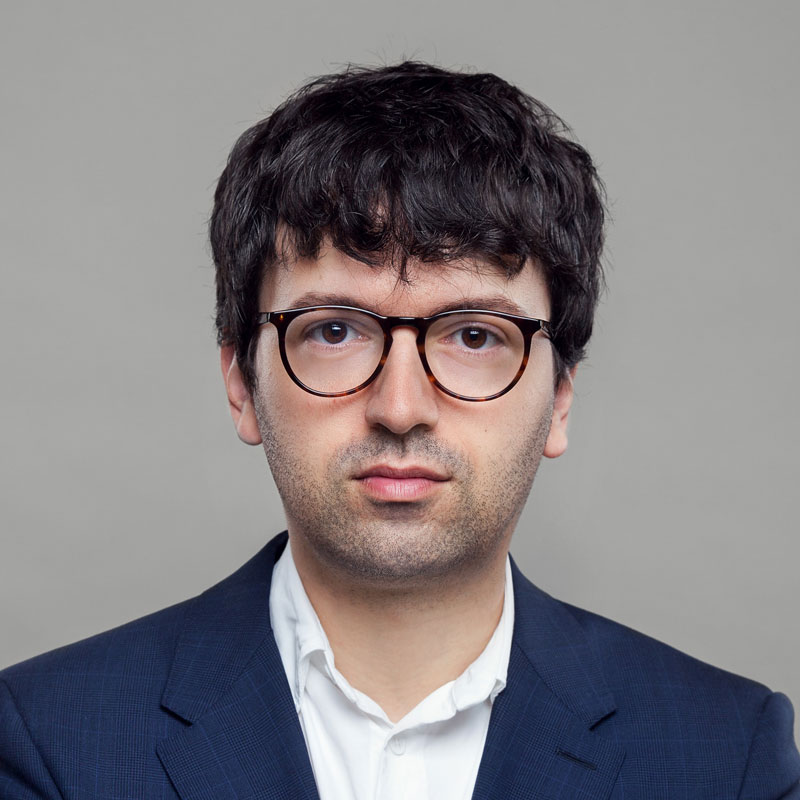 Philipp Ortwein - Co-Founder and MD of InstaFreight
InstaFreight is a digital forwarding company and the one-stop-shop for road freight in Europe. InstaFreight consolidates the capacity of already +6,000 carrier companies and make it accessible to shippers via one digital interface.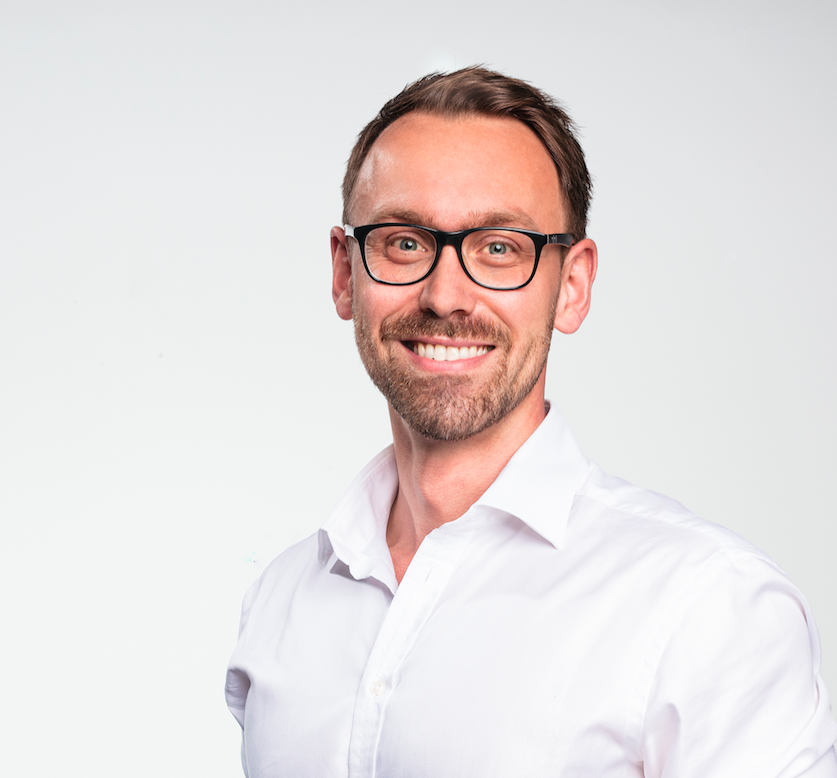 Martin Seibold - COO/CIO of NÜRNBERGER Versicherung
Martin is the COO/CIO and a board member of NÜRNBERGER Versicherung, thus being responsible for digitalization and the modernization of IT systems at one of Germany's leading insurers with revenues of € 4.4 bn. Since 1884, NÜRNBERGER has provided private and commercial customers with protection and financial security – innovative products and a digitalized business model will be the basis for continued success.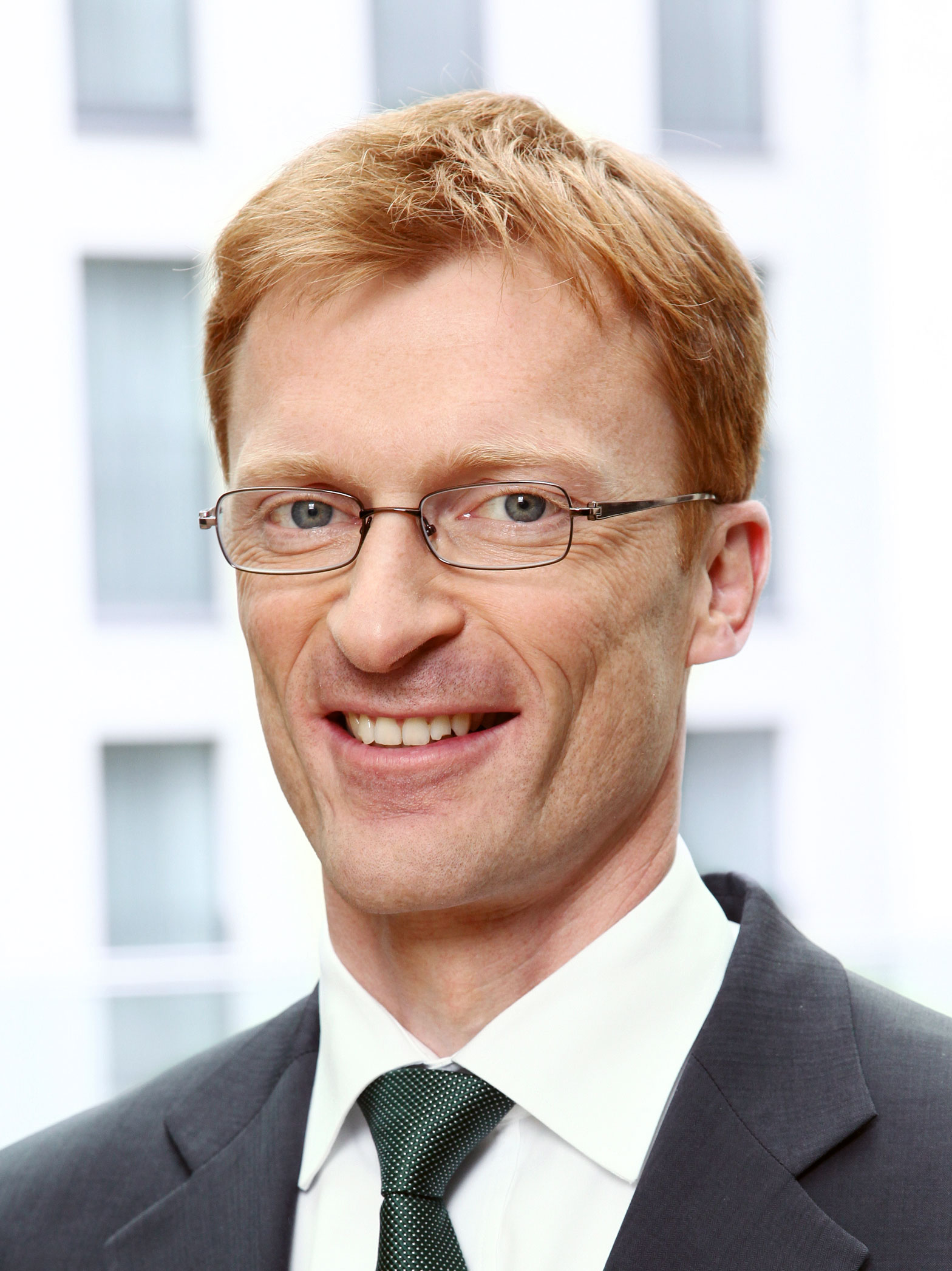 Oliver Schmitz - Group Director I eCommerce & Retail of GfK
Oliver leads a strong, talented team of Client Business Partners at GfK that supports (digital) Retailers from A (Amazon) to Z (Zalando) in making smarter, data-driven decisions. He has more than 20 years of experience from different management positions on both agency and Retailer site. Before joining GfK, Oliver managed a market research and consultancy company he co-founded together with one of the leading Retailers for home and furnishing in Europe.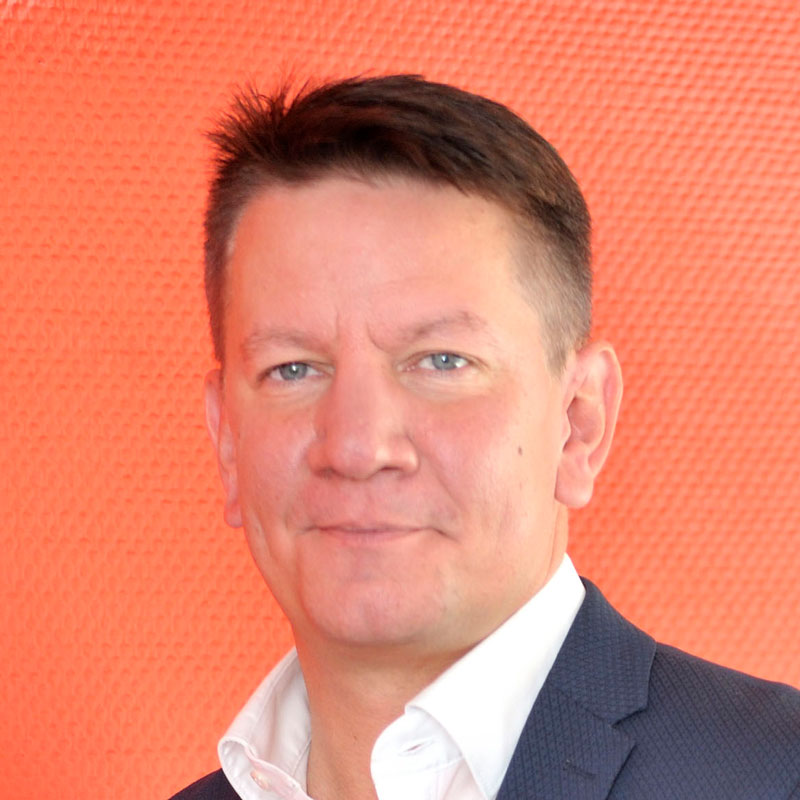 Filipa Guimarães - Co-Founder Iberia of Emma (Bettzeit)
Filipa Guimarães was born in Lisbon, Portugal. She is the Co-Founder of the Iberia market of Emma (Bettzeit). In 2004, she concluded her Master's degree in Consumer's Psychology at the Higher Institute of Applied Psychology. She has been working with startups for 15 years now, having built her experience mostly in the development of international markets that have yet to be explored to their full potential. Filipa's main target at Emma is to re-educate the Iberian market that is still very traditional in its consumeristic ways and aims to prove how online purchases have entered a new phase of reliability and convenience.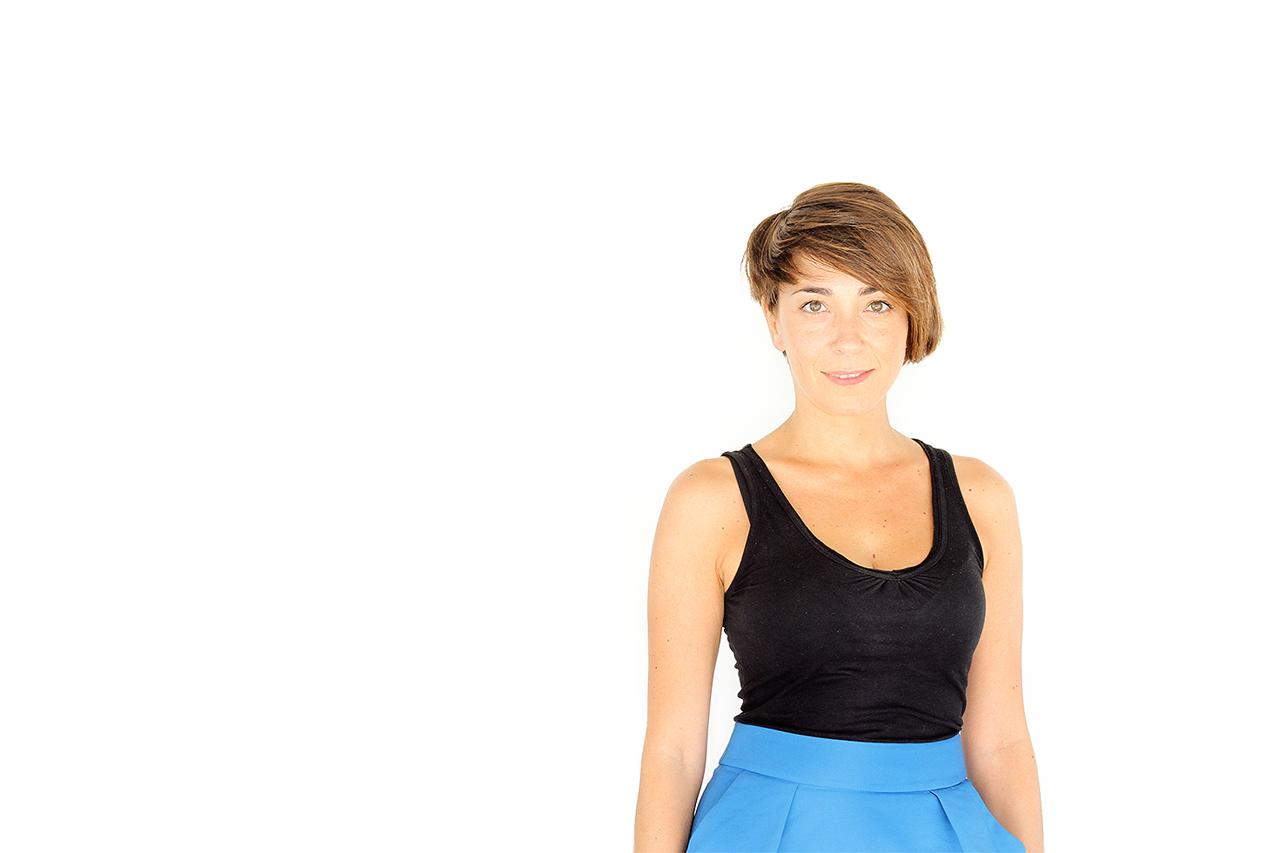 Björn Siebert - Public Affairs Manager of door2door
Björn Siebert is Public Affairs Manager at door2door, a software company enabling cities to implement own smart mobility services and on demand public transport. In this capacity he is in charge of government relations and regulatory policies in relation to the digital transformation of mobility. Previously, Björn worked as Senior Manager Economic and Innovation Policy at Germany's largest tech association, Bitkom where he was responsible for the National IT-Summit and the Digital Agenda of the German Government. Furthermore he served as external adviser on digital and mobility issues to the economics department of the Federal Foreign Office.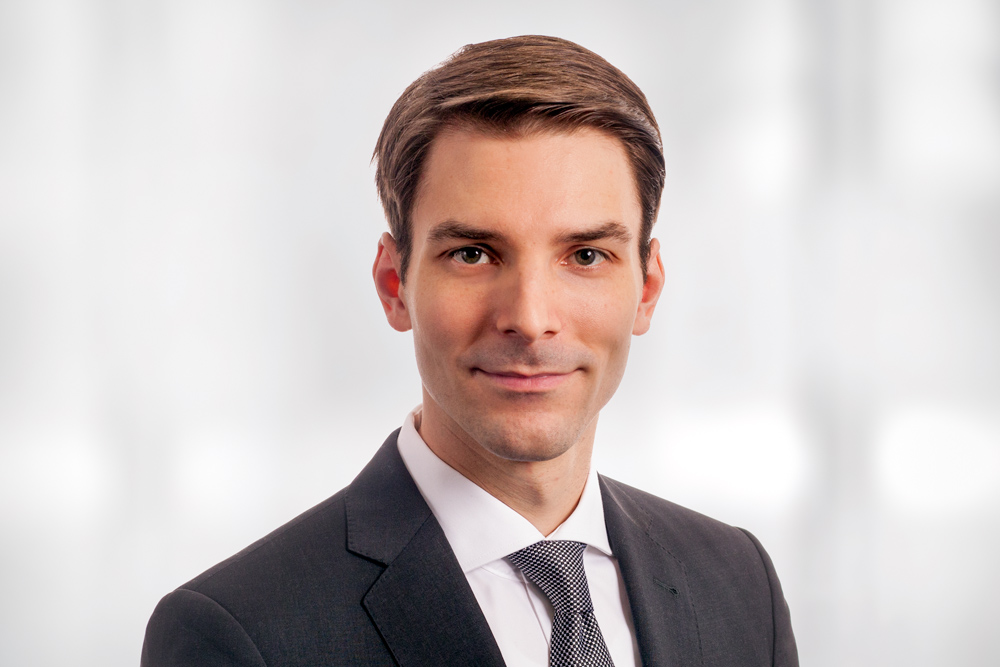 Stephanie Kaiser - Founder & Managing Director of Heartbeat Labs
Stephanie Kaiser is Founder & Managing Director of Heartbeat Labs, a platform for digitally enabled healthcare and medicine. She leads the product development, engineering and venture execution. Previously she helped building Wooga, one of Europe's fastest growing companies for mobile games. In 2018, Stephanie also joined the digital council to the federal government.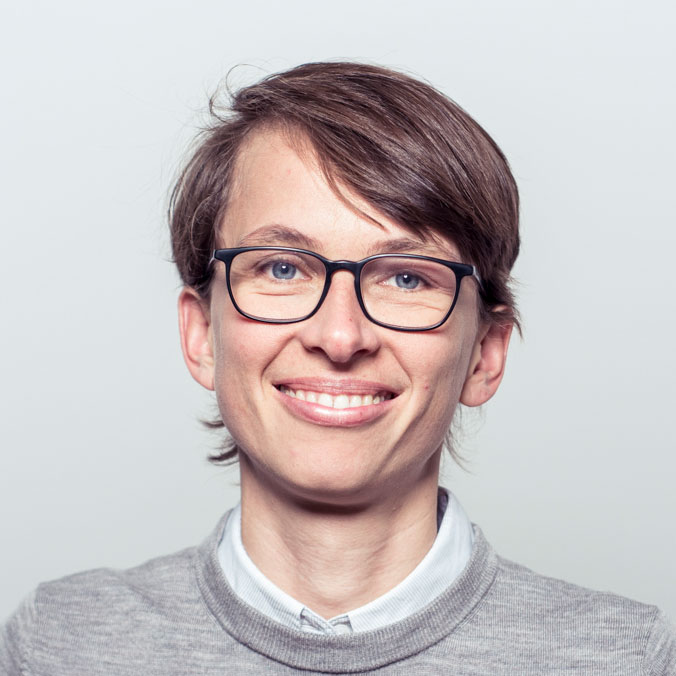 Prof. Dr.-Ing. Peter Gutzmer - Deputy CEO & Chief Technology Officer of Schaeffler AG
Peter Gutzmer has joined the SCHAEFFLER Group in 2001 as Member of the Management board and became CTO in 2011. Since 2014 he has also been operating as Deputy CEO of Schaeffler AG. Mr. Gutzmer is involved in many institutions and associations around the automotive and mobility sector, e.g as lecturer and honorary professor at the Karlsruhe Institute for Technology, president of the Board of the Research Association for Combustion Engines and chairman of the VDA (German Association of the Automotive Industry).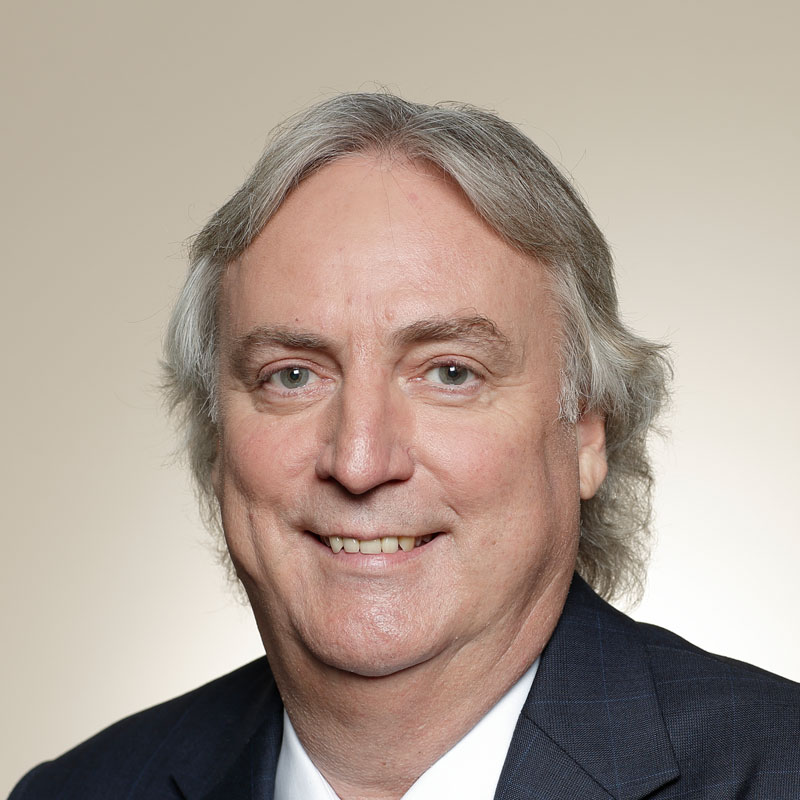 Roland Auschel - Chief Sales Officer of adidas
Roland Auschel feels nothing but unwavering enthusiasm for the different brands that represent adidas. He's been with the company for almost 30 years seeing adidas grow beyond all expectations. Accumulating many years of experience in business development and sales since he joined adidas in 1989, Roland took on his current role as Executive Board Member for Global Sales in 2013. New technology plays a key role and so he personally enjoys exchanges with start-up companies in the education and tech field.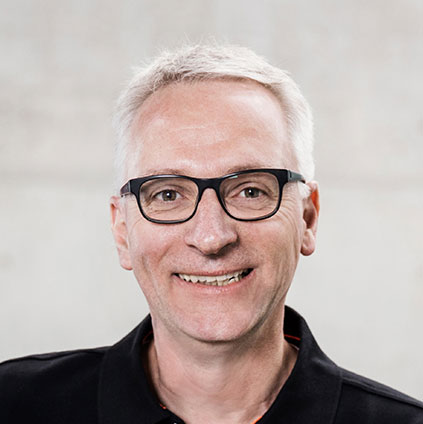 Chris Thaller - Head of Creative Projects at Runtastic
Chris Thaller has OCD – Obsessive Creative Disorder. How does he deal with it? He funnels his creativity into multichannel online marketing campaigns, new partnership concepts and ground-breaking creative ideas for Runtastic. His aim is to differentiate himself (and Runtastic) from the industry by delivering innovative concepts and new ideas which are anything but ordinary. These ideas should be creative game changers, but still keep the vision, aims and principles of Runtastic and adidas. Chris is fuelled by his passion for creativity and living life to the fullest, on both a personal and professional level.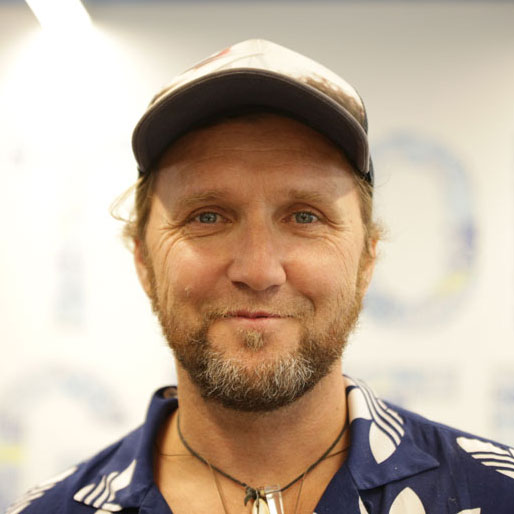 Yan Beynon - President Digital Services of Siemens Healthineers
Siemens Healthineers enables healthcare providers worldwide to increase value by empowering them on their journey towards expanding precision medicine, transforming care delivery, improving patient experience and digitalizing healthcare. The company is also actively developing its digital health services and enterprise services. In October 2018, Yan became the president of Digital Services within Siemens Healthineers. For the last 16 years, Yan specialized in transformational leadership roles in various industries. He has earned a Master degree at the IMD Business School.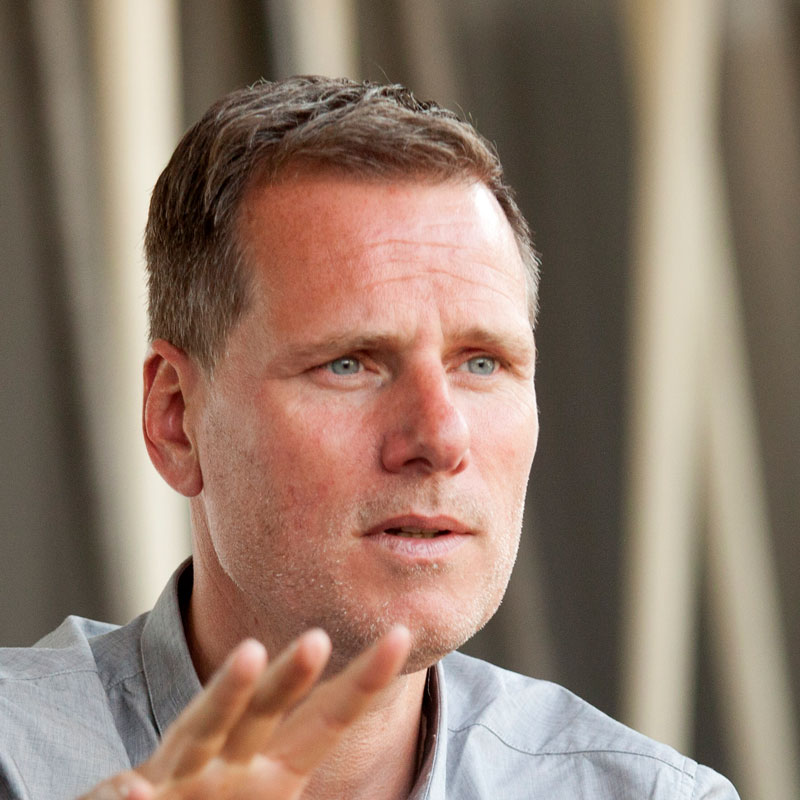 What we offer
Help & support: While hacking and having fun, our hackers will be given hands-on support, the latest technology and all the goodies they need to win their challenges because we believe that hackers should have access to the latest and greatest technology! That's why we made sure that they have the chance to work with some of the world's leading brands by getting to use their products and devices.
Rewards: At the hackathon, we would like to reward awesome ideas and hard work! Our expert jury will judge all ideas and give awards to the best three teams.
Food & drinks: Tickets include all of the meals, snacks and drinks you need to be a happy hacker or visitor during these 3 days!
Interesting speeches & workshops: Top speakers will attend the event and talk about the latest trends in tech!
Sleeping spots: If you are not from Nuremberg - or even if you are- and would like to have a camping bed just next door to crash for a couple of hours, be our guest! Attention: it's not a 5-star service, but it's free of charge! First come, first served. ;-) Just talk to us: hello@digitaltechsummit.de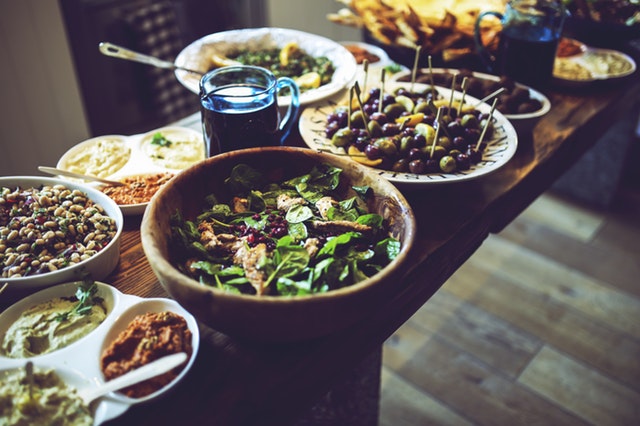 Best,
the ZOLLHOF Team
PLUS: Return Flixbus Tickets within Germany to attend the event for the first 50 people outside of Nuremberg - for FREE. First come - first serve!
Get your Digital Tech Summit ticket and send an mail to frb@zollhof.de for your free Flixbus ride
Datum und Uhrzeit
Veranstaltungsort
Lederer Kulturbrauerei
Sielstraße 12
90429 Nürnberg
Germany
Rückerstattungsrichtlinien
Rückerstattungen bis zu 30 Tage vor dem Event