Veranstaltungsort
Max-Morlock-Stadion
Max-Morlock-Platz 1
90471 Nürnberg
Germany
Rückerstattungsrichtlinie
Rückerstattungen bis zu 30 Tage vor dem Event
Beschreibung
Digital Tech Summit 2019 - Conference
The Digital Tech Summit goes into the second round! Meet the future of Tech, Work and Life!

Once again, ZOLLHOF invites you to a digital summit combining a two-day hackathon with a 3-day conference including top talks, workshops & networking options.
Be one of more than 700 international participants & join us for 3 unforgettable days!
When? 11 - 13 October 2019
Where? Max-Morlock-Stadion Nürnberg
More interested in the hackathon? Get your ticket here!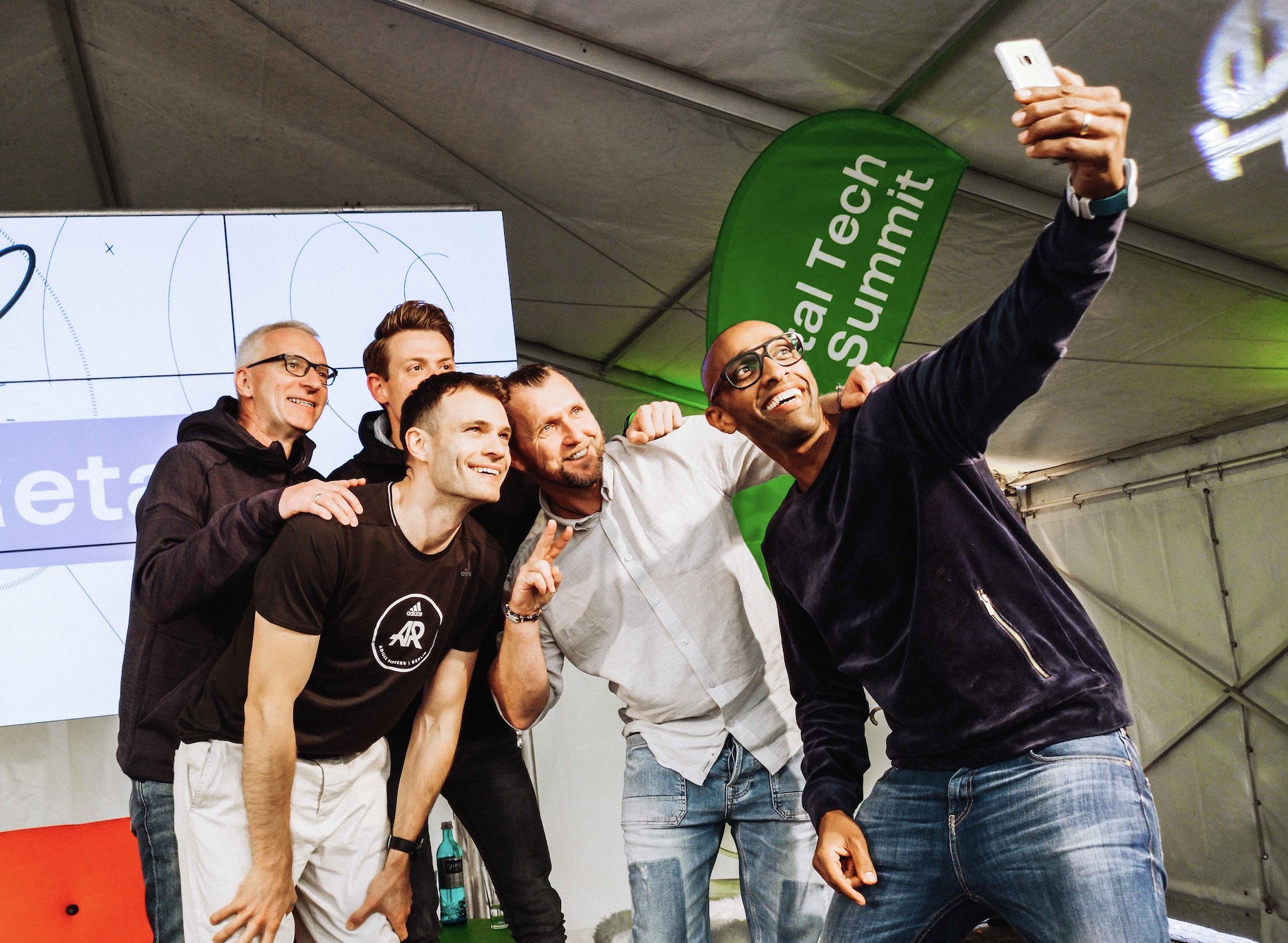 ---
Why attend?
Be part of the conference! Allow yourself to be carried away by a vibrant, international atmosphere! High-class speakers, exclusive keynotes, tech workshops and lively discussions will make the Digital Tech Summit a unique experience. Corporate innovators, entrepreneurs, 250+ hackers, engineers and tech-enthusiasts from all over the world will attend this fantastic event. Grab a cool drink and network in an impressive location with a sporty atmosphere!

Our purpose is to bring together, connect like-minded people and increase the awareness of innovative tech solutions. Get your ticket NOW and be our guest at an unforgettable experience!
Your highlights
Top keynote speakers | workshops | speeches & pitches | networking opportunities | impressive location | free food & drinks
---
3 thrilling Tracks
These trending topics will dominate this year´s summit - for our hackathon challenges as well as guiding headlines at the conference.
Mobility
Do you have the feeling that our digitalized world becomes faster every day? The need for speed is demanding smart mobility solutions - for people and products. Take up your chance to get on the fast lane of future mobility with us!
Sports
Do you believe that sports is the solution for personal wellbeing and making our planet a better place? So do we. Fitness enthusiasts wanted! Let´s motivate others and bring movement to the crowds!
Health
Do you think digitalization is THE gamechanger for health? From patient care to support of disabled persons, the industry offers huge potentials for smart technological solutions. Let´s bring digital health to the next level!

---
Location
Max-Morlock-Stadion: An impressive location with a sporty atmosphere!
Have you ever visited a non-sport event in a spacious football stadium and could check it out even behind the scenes? If not, the Digital Tech Summit is the perfect occasion to catch up such an experience!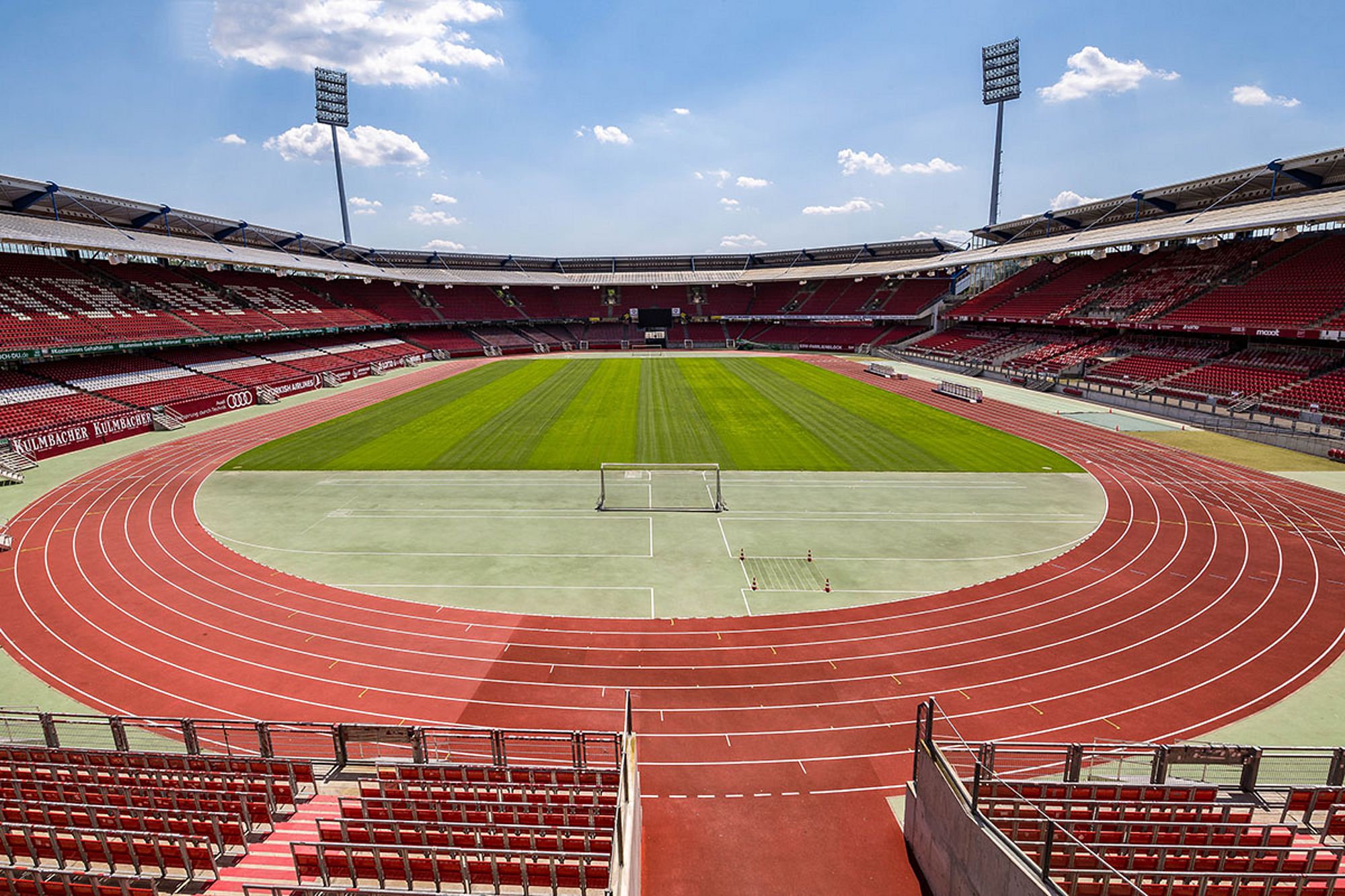 This spot knows performance. This city knows challenges. Now it's up to you to take on our challenges and deliver performance with your team. Enter the heart of the Max Morlock Stadium and work with the latest technologies to find new solutions for our future or join as a visitor to enjoy interesting talks, workshops and other programs hosted in a unique location!
Find detailed information on how to get there here!

---
What´s waiting for you?
Networking Possibilities
Meet hackers, entrepreneurs and exciting startups or corporate innovators in a laid-back surrounding - networking has never been easier! With a coffee or a cold beer in your hand, you will have the chance to engage in inspiring conversations with gamechangers of the digital eco-space.
Speeches & Workshops
To boost your knowledge on the latest trends of technology, the conference part comprises a vast variety of speeches, keynotes as well as workshops. Get answers to your burning questions of renowned speakers and gain valuable skills as a workshop participant.

Get to know a Hackathon
At the DTS it is all about bringing innovative solutions to the next level. Get an impression of how a hackathon works. On two days initial ideas get developed to implementation-ready prototypes! Be a part of this special vibrant atmosphere and connect with inspiring minds of the tech scene.
Food & Drinks
A tight program can make a tummy growl! ;) Start your day right with a breakfast buffet, make some stops at the snack bar during the day & enjoy various food options at lunch and dinner! As last year the catering will be legendary!
Checking out some of last year´s pictures will make your mouth watering already.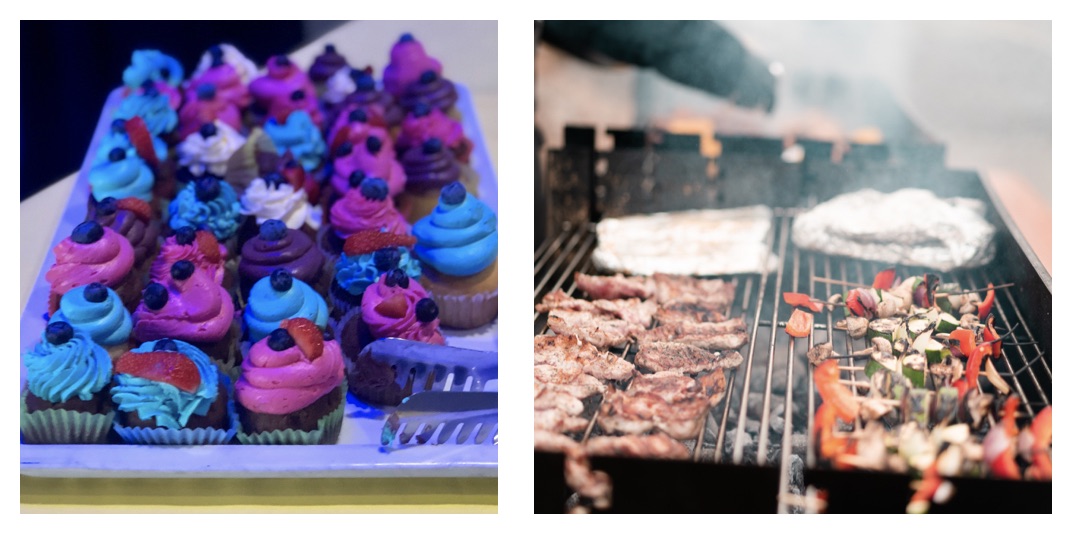 Sleeping spots
If you are not from Nuremberg - or even if you are - and would like to have a camping bed just next door to crash for a couple of hours, be our guest. Attention: Beds are in the stadion, so it's not a 5-star service but it's free of charge! First come, first served. ;-) Just write a short request to frb@zollhof.de and a bed will be waiting for you!
Free Ride
Return bus tickets within whole Germany by our partner FLIXBUS are provided for all participants of the event. Just get your Digital Tech Summit ticket and send an email to frb@zollhof.de to claim your free ride!
Getting excited? Check out our DTS Aftermovie 2018!
---
Program
Have a first impression of what is waiting for you! Stay tuned, more information will be uploaded soon!
Friday, 11.10.2019
16:00 - 17:00 Arrival & Registration | Feel free to come early to have time to register, get to know the location and grab some snacks!
16:00 - 19:00 Snacks
17:00 - 17:30 Welcoming speech by B. Bauer (CEO ZOLLHOF) & W. Bockshecker (Member of the board NÜRNBERGER Versicherung)
17:30 - 18:00 Keynote: Post-Growth Entrepreneurship by Melanie Rieback (Co-founder & CEO of Radically Open Security)
18:00 - 19:00 Challenge pitches by partners | Receive first hand info and details on the challenges of the future!
19:00 - 20:00 Experience Digital Tech Summit
20:00 - 21:00 Keynote Talk: Sports

Saturday, 12.10.2019
08:00 - 09:30 Breakfast
11:00 - 11:30 Open Discussion: Let's talk about your Digital Identity!

12:00 - 13:30 Lunch
13:45 - 14:30 Panel Discussion: Digital Health
15:00 - 15:45 Startup Pitches (Part 1) | We invited 10 promising startups from all over Europe to pitch in front of a top-class jury and win the Digital Tech Summit Startup Award! Come listen to their innovative ideas and pick your favorite team.
15:45 - 16:00 Break
16:00 - 16:45 Startup Pitches (Part 2) | Join us for the second round of further 5 startup pitches before the exciting decision of the Jury!
16:45 - 17:15 Jury Session / Game
17:15 - 17:30 Startup Award Ceremony | After witnessing 10 thrilling startup pitches, find out who will be the great winner of 10.000 € in the end!
18:00 - 19:00 Workshops | 1.) FAU Digital Tech Academy: Business Case | 2.) Datanizing: Modern text mining – understanding a million comments in 60 minutes
18:00 - 19:30 Dinner
Exerlights - The revolution of Training
Become a Sports-Supertalent! Exerlights trains attention, speed of action and switching behavior in real time. This happens without interruption and linguistic commands.
Curious? Get a first feeling how it works here and try it yourself at the DTS!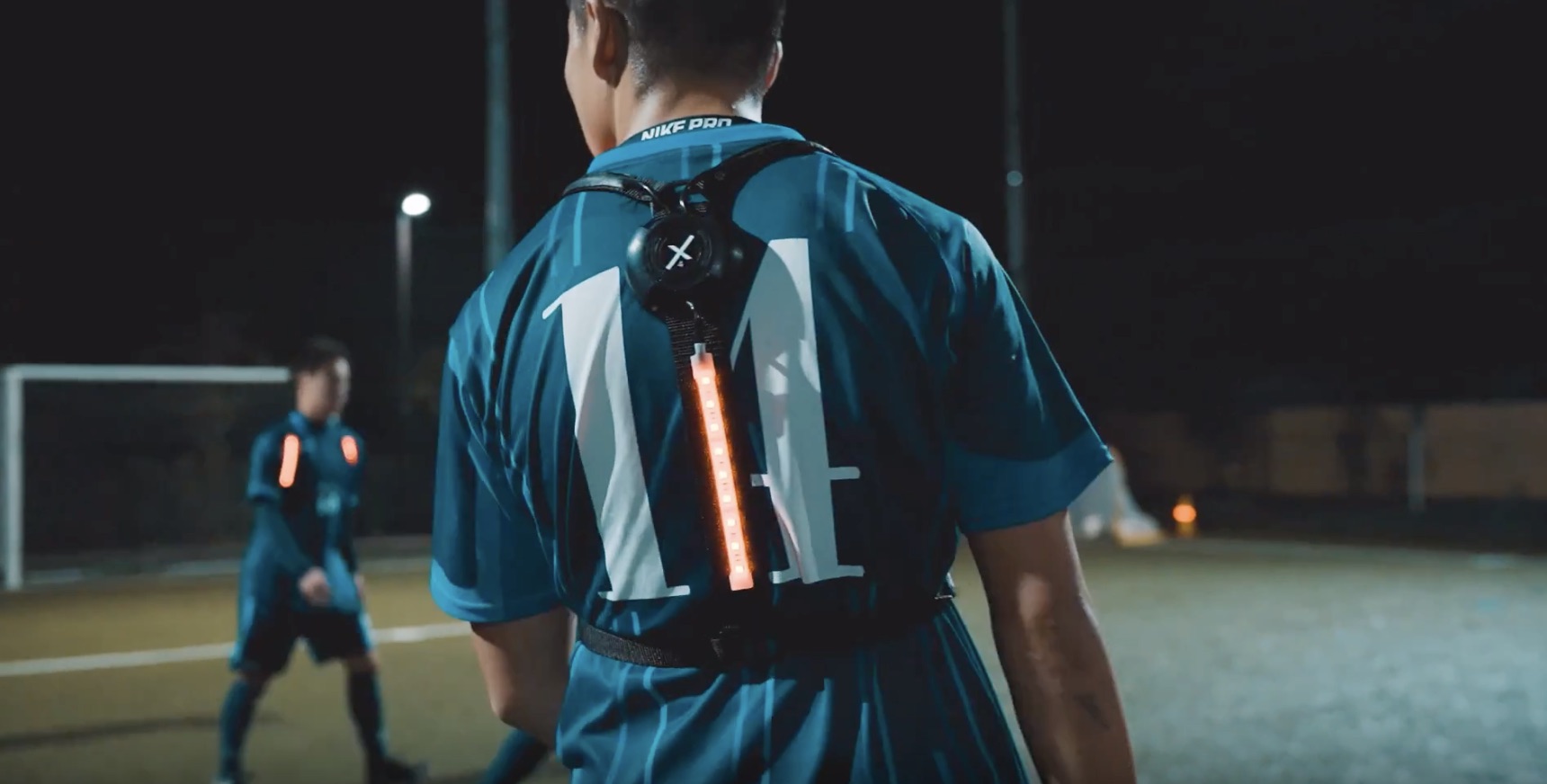 Sunday, 13.10.2019
08:00 - 09:30 Breakfast
11:00 - 12:30 Workshops | 1.) Machine Learning for dummies! An introduction to the magical land of artificial intelligence. | 2.) Blockchain (Tech Crashcourse) by Thilo Bauer & Tatyana Shubina (FAU)
12:00 - 13:30 Lunch
13:45 - 14:30 Panel Discussion: Mobility in the future
15:30 - 16:30 Keynote Talk
17:30 - 17:45 Announcement of HACKATHON finalists
18:00 - 19:30 HACKATHON Grand finale: Team pitches
19:30 - 20:00 Jury session
20:00 - 20:30 Announcement of winning teams | Three prizes will be given to the best teams!
20:30 - open end Dinner & Aftershowparty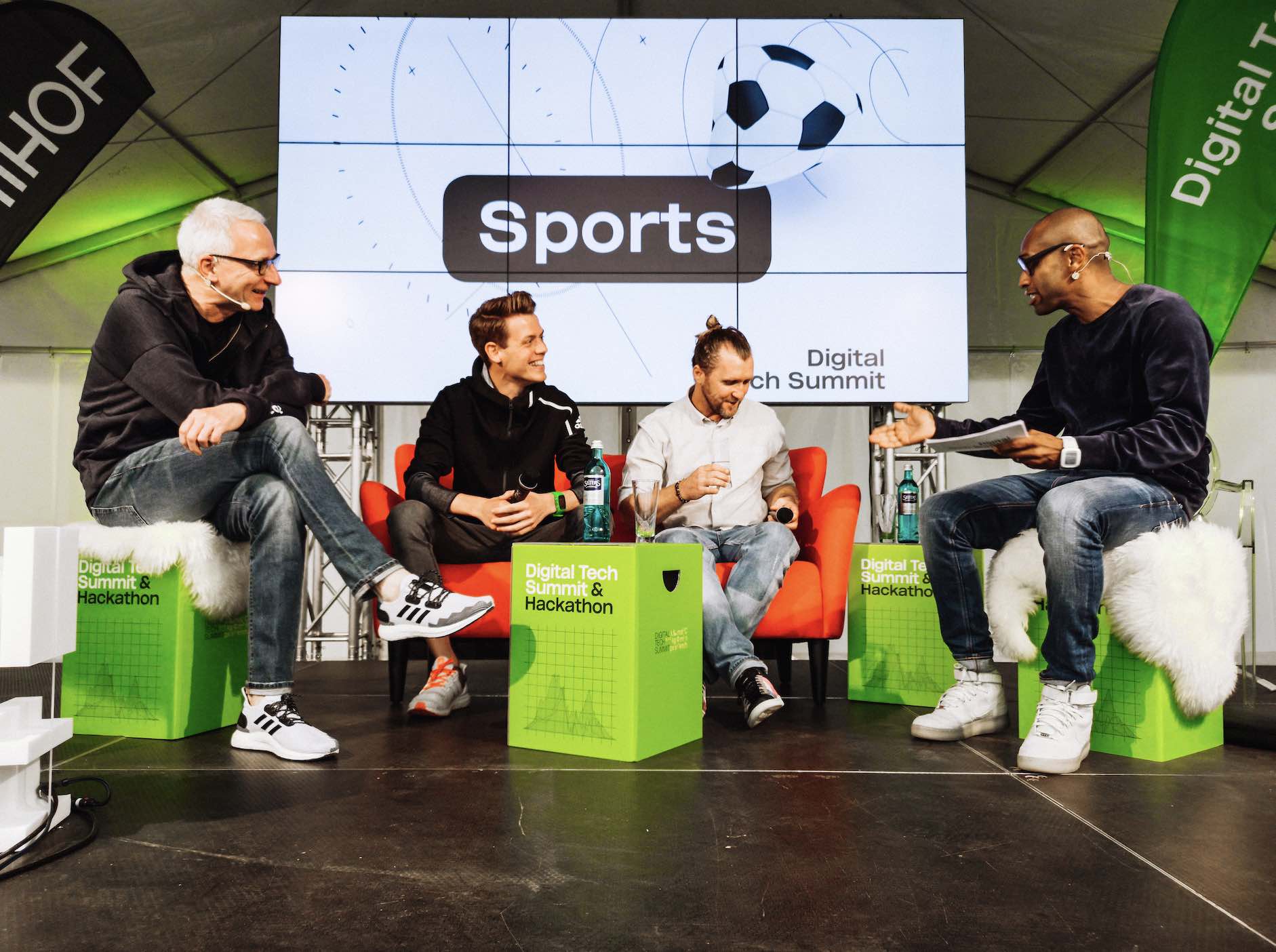 Special Thanks to Billmann Event GmbH. The expert for event technology as well as management will support us at the Digital Tech Summit. From technical planning to on-site implementation, their service offers everything what a thrilling stage program requires!
---
TICKETS
Are you a tech enthusiast and interested in the workshops, speakers or startup pitches? Get your conference ticket now! This ticket includes all workshops, speeches and networking programs of the Digital Tech Summit including food & drinks.
Get your conference ticket now!
For further information check out our DTS Website!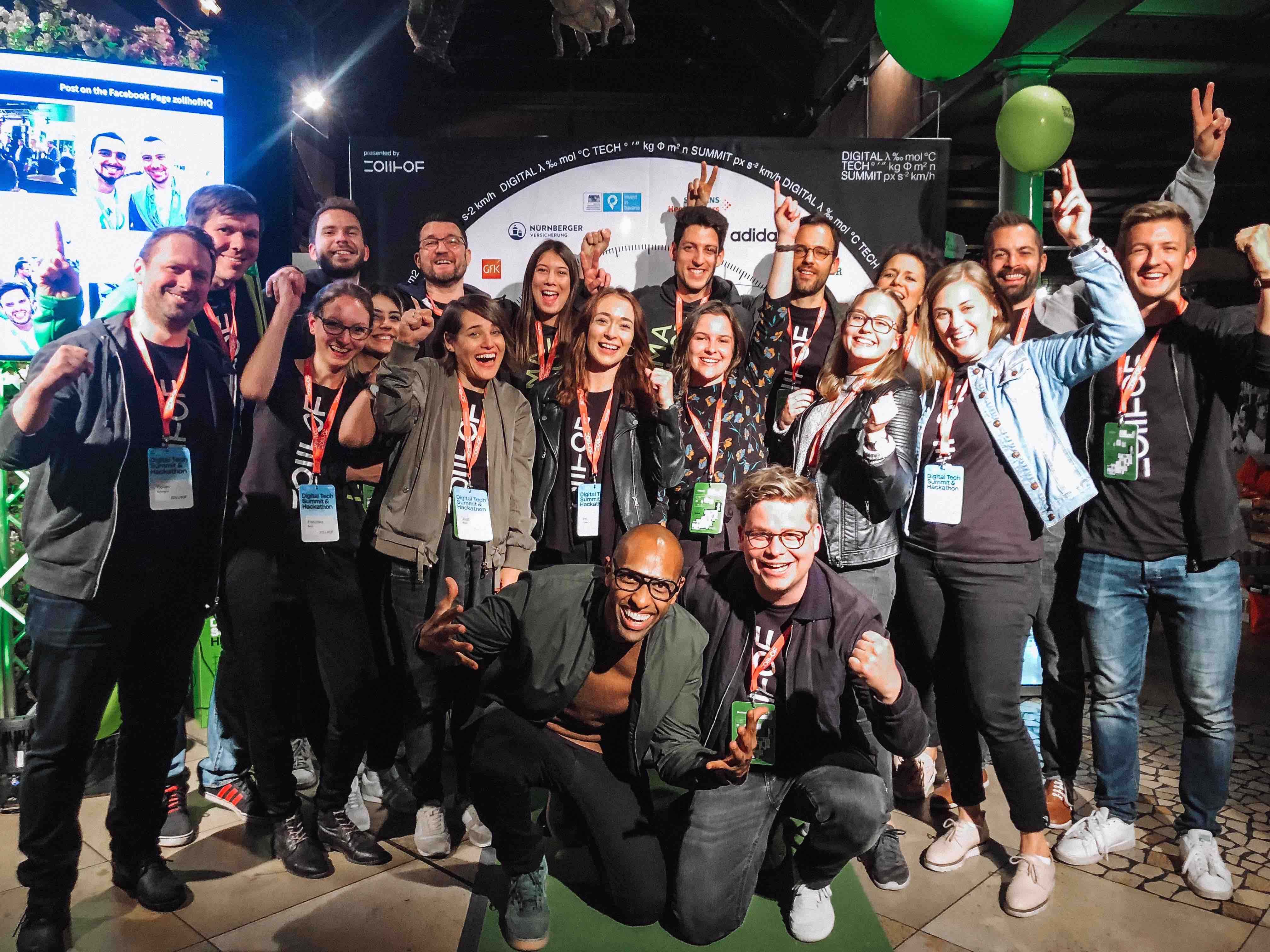 We are looking forward to see you all at our DTS 2019!
Your ZOLLHOF Team!