Take control of your career. For the Data Analyst, Engineer. or Scientist; ML or DL engineer; NLP or CV practitioner.
About this event
60 minutes to discuss and understand 6+ personal competency profiles built for AI Guild members.
This workshop offers you the following.
Moves you from thinking about a job to thinking about your career.
Q&A on how you advance your career to the Senior-level, lead, and beyond.
Insights from the AI Guild on how to build that outstanding competency profile that companies need so much.
Learning by example
Examples from the published competency profiles on datacareer.eu
Target participants
Practitioners in Years 1 to 4 looking to build a satisfying and rewarding career path.
Proof-of-concept
The AI Guild career development program producing the competency profiles (members only).
200+ AI Guild leaders in the field, e.g., hiring managers, technical leads, directors, business architects, startup founders, industry CxO.
The AI Guild community with 1000+ members.
Your host
Chris Armbruster is an alumnus of the Max Planck Society, a former director of a Data Science Bootcamp, and head of #datacareer at the AI Guild.
Apply to join the AI Guild.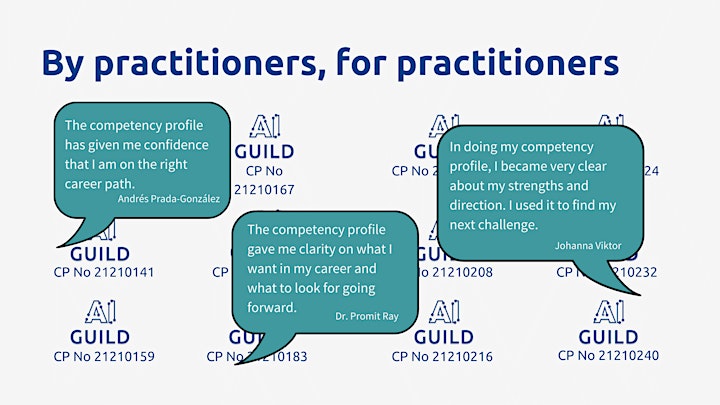 Organizer of #datacareer competency profiles for the Senior level