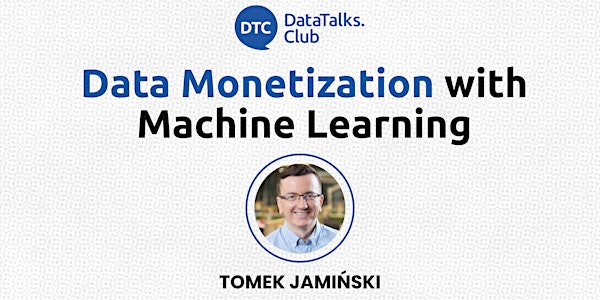 Data Monetization with Machine Learning
Measuring the monetary impact of ML - Tomek Jamiński
About this event
We all got used to the truism that it's worth investing in Machine Learning solutions. But what about the ROI? Do we track it or measure its monetary impact? Join me to see how at OLX Groups we are leveraging Machine Learning and Data to deliver value to our customers and how we monetize it.
Outline:
The crucial role of Customer Centricity - is how to think back from the customers and their problems.
Essence of ML value creation - how to turn the customer problem into an ML opportunity.
Cross-functional ecosystem - how to embed AI/ML in the organization to ensure success.
Practical examples - what we have deployed and what we have learned from it.
Key Takeaways.
About the speaker:
Tomek Jamiński, Head of Data Science, OLX Group
Data native servant leader with broad experience in Data Science, Business Intelligence and Research. Fluent both in the ecommerce as well as the FMCG domain. Uniquely understands the mechanics and cultures of both worlds.
Loves taking on challenges that connect data and business. Passionate in building cross-functional teams. Enjoys working with critically thinking leaders. Focused on developing the strengths of every person.
Holds a MSc in Electronics and Telecommunications from the Poznań University of Technology and a postgraduate degree in Corporate Management from the Poznań University of Economics.
Privately husband and father for whom taking care of the family and homeliness are top priority. In his free time Tomek enjoys aikido and music.
DataTalks.Club is the place to talk about data. Join our slack community!