CSP-SM 1:1 Mentoring -ScrumAlliance -Certified Scrum Professional -English
Drive your skills to the next level and prove it with this certificate: CSP-SM! More SM Core Competencies, Coaching PO/Devs/Organization...
About this event
Certified Scrum Professional - ScrumMaster (CSP-SM) – on the coaching path
You want to continue and deepen your Scrum Master journey and intensify your knowledge about Scrum Mastery? Use the individual Path-to-CSP-mentoring-program for you personal development with 1:1 session with your personal and experiences mentor and coach Anja Stiedl!
Agenda
Agile/Lean/Scrum: Lean Thinking
More Scrum Master Competencies: Enhanced Facilitation, Coaching, Training
Working with the Development Team: Team Dynamics, Starting New Scrum Teams, Software Craftmanship, Team-Coaching
Coaching the Product Owner
Service to the Organization: Organizational Development, Scaling Scrum
Scrum Mastery: more on Personal Development
Who should attend?
ScrumMasters who want to learn more about Agile, Scrum, Facilitation, Coaching, and how it works together for the Dev-Team, the Business Value and the organization.
Agile Coaches who know all of that and want to challenge themselves and fill in the missing bits, and want to show their knowledge by earning the CSP-SM-Certificate.
Agile Leaders and Agile Consultants who want to distinguish themselves from the market.
Specific dates× will be set in alignment between coach and coachees.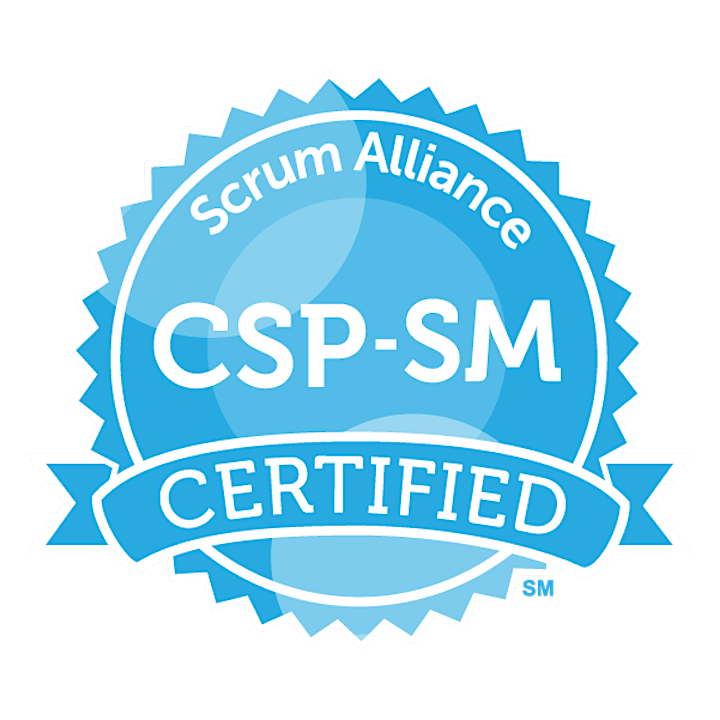 Organizer of CSP-SM 1:1 Mentoring -ScrumAlliance -Certified Scrum Professional -English
Anja Stiedl is a experienced Enterprise Agile Coach, Trainer and Speaker with expertise in individual, group, and professional coaching and development. She brings in her long term experience in facilitating major organizational transformation change.
Anja is a Scrum Alliance Certified Team Coach (CTC) since 2018, as well as a Certified Enterprise Coach (CEC) since 2020. As a Path-to-CSP-Educator she offers mentoring-programs since 2019 and serves the CTC-review-team since 2020.
Anja's mission is to enable the change that you need.
For any questions please contact me at / bei Fragen bitte hier Kontakt aufnehmen:
contact-me@moccasoft.com | fon: +49 8251 88 54 67