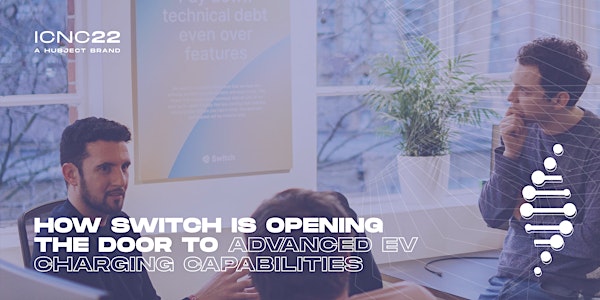 Commercial opportunities & technical capabilities with ISO15118 & OCPP2.0.1
Commercial opportunities and technical capabilities with ISO 15118 and OCPP 2.0.1
When and where
Location
EUREF-Campus EUREF-Campus 1-25 10829 Berlin Germany
About this event
Switch software is native to the latest ISO 15118 and OCPP 2.0.1 protocols. It unlocks future-proof capabilities through our embedded software solution Josev in combination with our Switch management and operations platform. Josev runs on communication controllers for both AC and DC EV chargers.
The benefits of a system native to ISO 15118 and OCPP 2.0.1
ISO 15118 and OCPP 2.0.1 protocols are complex to implement yet essential to lift the capabilities of next-generation EV charging services on a commercial scale.
To highlight a few:
Plug and Charge for automated and secure authentication and billing and the most convenient user experience
Next-generation smart energy services, including vehicle-to-grid (V2G) and vehicle-to-home (V2H) EV charging, to harness and monetise the storage capacity in EV batteries to better balance grid supply and demand
Advanced diagnostics that enable predictive maintenance to increase charger uptime and reduce the number of broken chargers to improve network monetisation
Join Josev Community
To speed up market adoption of these next-generation capabilities, we have decided to make an essential part of our operating system for EV chargers – Josev – open-source.
We want to enable the entire EV charging industry to leapfrog to a new level and ramp up the next generation of EV charging services.
You are invited to join our effort, review our code and actively participate in the further development of Josev Community.