Dieses Event ist beendet.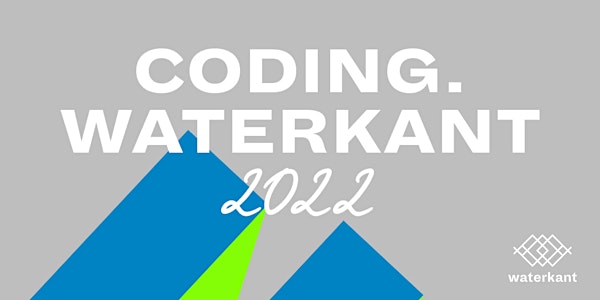 Coding.Waterkant 2022
The event to push your machine learning expertise to a new level and network with other like-minded people.
Zeit und Ort
Veranstaltungsort
Halle 51, MFG 5 Schusterkrug 25 24159 Kiel Germany
Karte und Wegbeschreibung
Rückerstattungsrichtlinie
Zu diesem Event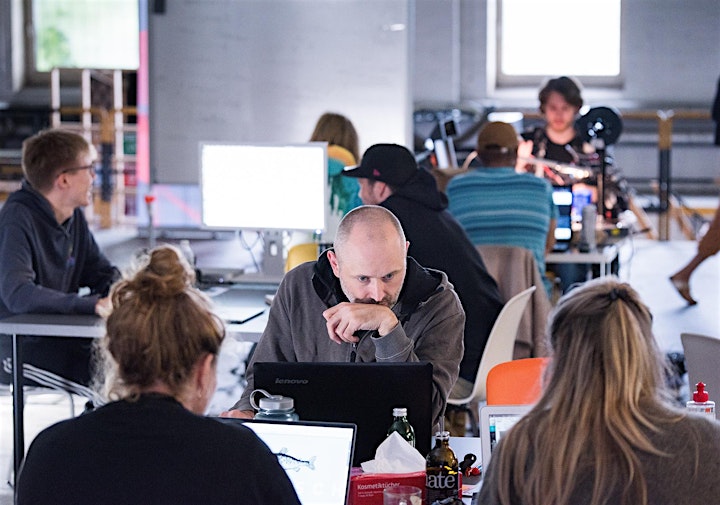 From June 7 to 10, 2022, and with support of the State Chancellery of Schleswig-Holstein, the Waterkant Festival and Kiel.AI will bring together machine learning and AI enthusiasts to push their machine learning projects to the next level or to get expertise by joining others working on their projects - and all this in the unique atmosphere of the Waterkant Festival!
Additionally we have a special project for the creative community to combine their creativity with the power of AI!
Participants will have the opportunity to work for four consecutive days on current machine learning projects, exchange ideas with others working in the field, take part in workshops, get input and feedback by invited experts, and present their work to a larger audience.
If you need to take time off from work, you can request educational leave ("Bildungsurlaub") to attend the event.
If you are not from Kiel and want to participate, we also offer a limited number of sleeping accommodations at the event site. Please, contact us under coding@waterkant.sh if you are interested in these.
How can I participate?
Join a project: If you want to get further expertise by working on a real-life machine learning project, you can select on Tuesday morning of the event to work on one of the projects that is looking for participants to join them.
Bring your own project: If you want to work on your own machine learning project during the four days, please, contact us under coding@waterkant.sh, so we can include your project into the list of participating projects. If you are interested in support for your project you can decide to invite other participants to join your project during the four days.
Current List of Projects
AI and Art (Vladimir Alexeev, OpenAI Embassador; Michael Haas, Freelance Digital Artist)
KI.EL Racing Challenge (Jake Petersen, opencampus.sh)
Detection of Mobile Genetic Elements (Yiqing Wang and Dustin Hanke, University of Kiel)
Identifying Correct Arguments in Open Text Answers (Christian Mayer and Georg Gorshid, University of Mannheim)
Identifying Geo-Locations in Historical Documents (Simon Van der Wulp and Juan Veliz, north.io)
Predicting Stock Price Dynamics (Jonas Mielck, University of Kiel and stackOcean GmbH)
Automated Feedback for Students' Argumentative Essays (Thorben Jansen and Nils-Jonathan Schaller, IPN Kiel)
Enabling Researchers to Automatically Code their Text Responses from Assessments (Fabian Zehner und Nico Andersen, DIPF Frankfurt)
Improving Lung Imaging with AI (Niklas Koser and Claus Glüer, Intelligent Imaging Lab at the University of Kiel)
Natural Language Query in Applied Contexts (Lennart Büttner, Sourceboat GmbH & Co. KG)
Visualizing Language Algorithms (Lena Krüger, Muthesius University of Fine Arts and Design)
Optimizing Chat Bots with Rasa (Omid Ghiasvand, ZBW Kiel)
How much time do I need?
You are expected to participate in the common social parts of the event (breakfasts, lunches and receptions) and work the full four days from the event site at MFG5, focusing on the machine learning project of your choice.
What are the prerequisites to participate?
You should either bring your own machine learning project (see above) or check the above list of projects and the given requirements to participate in them. This may reach from very basic or no machine learning or coding skills to advanced skills.
All participants will have to sign a Non-Disclosure Agreement (NDA). This will allow for a much more open co-working and co-sharing atmosphere and is also necessary to be able to participate in some of the projects.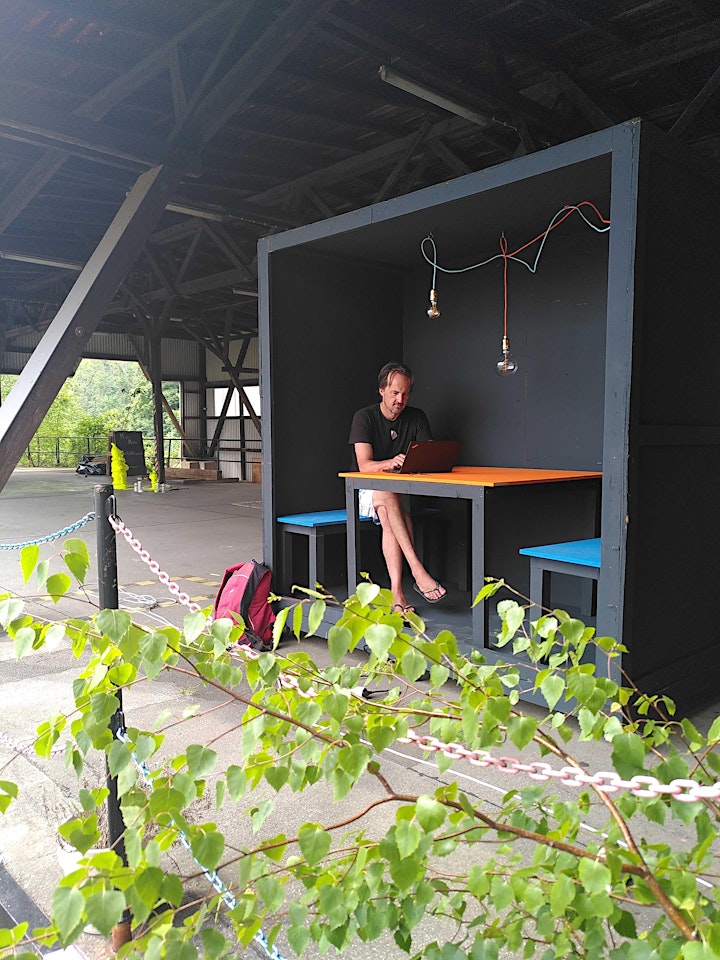 Preliminary Program
Tuesday, June 7:
09:00 Welcome to Coding.Waterkant
09:30 Project Pitches
10:00 Common Second Breakfast
11:00 Introduction workshops on the projects that are open for participation
12:00 Meet the Expert: Q&A with Ralf Krestel from the ZBW/University of Kiel
13:00 Lunch Break
15:00 Thies Schönfeldt (meteolytix GmbH): The Do's and Don'ts in Time Series Prediction
16:00 Jan Deller (LMU München/opencampus.sh): Introduction to TensorBoard
17:30 Reception with Dirk Schrödter, Head of the State Chancellery of Schleswig-Holstein
17:45 Start of the BBQ
Wednesday, June 8:
09:00 Common Breakfast
09:30 Morning Update
11:00 Steffen Brandt (opencampus.sh): Introduction to Hugging Face
13:00 Lunch Break
14:00 Matthias Nannt (Stack Ocean GmbH): ML Ops - Using AWS to Train to Your Models and Opyrator to Bring Them Into Production
18:00 Reception with Food / Bar Opening
Thursday, June 9:
09:00 Common Breakfast
09:30 Morning Update
10:00 Fabian Zehner, Nico Andersen (DIPF Frankfurt): shinyReCoR – an R-based GUI for Fostering the Understanding and Application of Text Classification
13:00 Lunch
14:00 Expert Workshop (max. 60 minutes)
18:00 Start of the BBQ / Bar Opening
(Presentation-)Friday, June 10:
09:00 Common Breakfast
10:00 Start of Project Presentations, Part I
13:00 Lunch Break
14:00 Start of Project Presentations, Part II
17:00 Food and Bar Opening