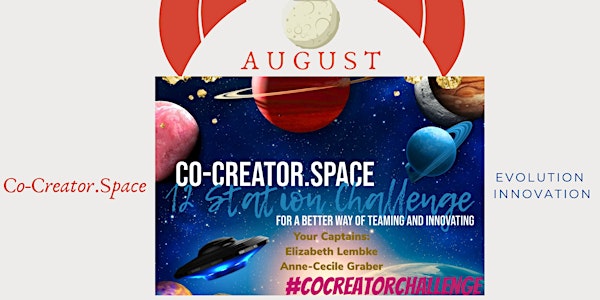 Co-Creator.space Evolution & Innovation A-Maze 2022 Transformation Passport
The A-Maze #CoCreatorChallenge: For a better way of teaming and innovating!
Refund Policy
Refunds up to 1 day before event
About this event
It's time to get your hands dirty.
Our Co-Creator Space program is launching, and we need you!
We're looking for people who are willing to get their hands a little dirty, take a look around what needs to be done, and think about the user's user—what do they want? What are they willing to pay or accept? What's the difference between needs and wants?
We're also looking for people who are willing to develop themselves, their team, and their organization by finding and removing the barriers to create value. We're building on the ideas of others by developing a dialectic approach that leverages knowledge from all over.
If you're interested in our Co-Creator Space program but don't have any experience with development projects, don't worry! In this open space, everyone can contribute at their level of comfort.
And believe you me, we will be having a bit of fun at this mixer of an event! Where we will be using a very "it is 5 o'clock somewhere" experience to highlight the better way of teaming and innovating!
Join your favorite Chief Talent Navigator, Elizabeth Lembke, and her a-mazing Co-Creator.Space Co-Captain, Anne-Cècile Graber at the launching pad for this A-Maze #Transformation Passport Port of Call!
#amaze2022 #doittolearnit #learningmavens #transformingtalent #talentdevelopment #amazement #cocreatorchallenge #innovationteaming #usersuser #BeGrounded #BeIntentional #jobtobedone #courageforandwith #bravespaces #personalgrowth #teaming #talentuniverse #nowofwork #impactgrowthrelationships #organizationaleffectiveness #principlesoverprocess #unspokenthemes #transformationpassport