Business Model You® Certified Practitioner Course led by Dr. Timothy Clark in Barcelona May 6-7, 2016

Friday, May 6, 2016 at 9:30 AM

-

Saturday, May 7, 2016 at 5:30 PM (CEST)
Event Details
Business Model You® Certified Practitioner Course
 -  Essential Training for Professional Advisors -

Day 1 user experience: Friday, May 6
Day 2 Practitioner Experience: Saturday, May 7
- Both sessions 9:30 till 5:30 pm -
The experiential Business Model You® Certified Practitioner Course (in English) teaches you to think and feel in personal business model terms-then shows you how to use the methodology within your own professional practice.
A select group of 27 participants will spend two immersive  . Days experiencing and practicing the business model You® methodology, as Both end users and as practititioners  Working Directly with the method's originator, you'll study and learn the Following: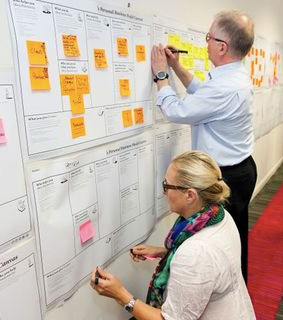 Simple Rules for Avoiding Common Mistakes Canvas

Debriefing Personal Business Models

Coaching Practicum

Workshop and Training Design
You want Alternately serve as coach, client, and observer as you practice the techniques, gaining a true 360 ° perspective on the methodology. Work with your colleagues want to include a blend of interactive presentations, pair and group exercises, case studies, structured feedback sessions , and group-generated Q & A with the author. Candidates who successfully complete the two-day program will be Awarded a Master Class Certified Practitioner certificate. 
Enrollment Prerequisites
Applicants must commit to two full days of training. Enrollees will be informed as to specific preparations upon acceptance into the course.
Who Should Attend
Coaches, managers, consultants, counselors, and others who serve as formal or informal career advisors 

Entrepreneurs or leaders striving to align employee actions with enterprise aims

Human resource professionals seeking a more enlightened approach to Talent Development
What You'll Learn
You will master the Business Model You® approach to work redesign and management  Specifically, you will:
Master Canvas correct technique

Study and Practice Personal Business Model debriefing and facilitation techniques

Practice Canvas and Three Questions Coaching™

Learn to integrate the Business Model You® methodology with your own professional practice by designing your own workout or coaching session
Please note registration is for two full days on May 6 and 7. Please contact Mercedes (at) BusinessModelYou.com if you p reviously attended a Business Model You® workshop and wish to take the Master Class as a standalone session.

Program Overview
Day 1 user experience: Redesign Your Career   
Friday 6 May 2016 
Doors open: 9:00 am
Program begins promptly at 9:30 am
Draw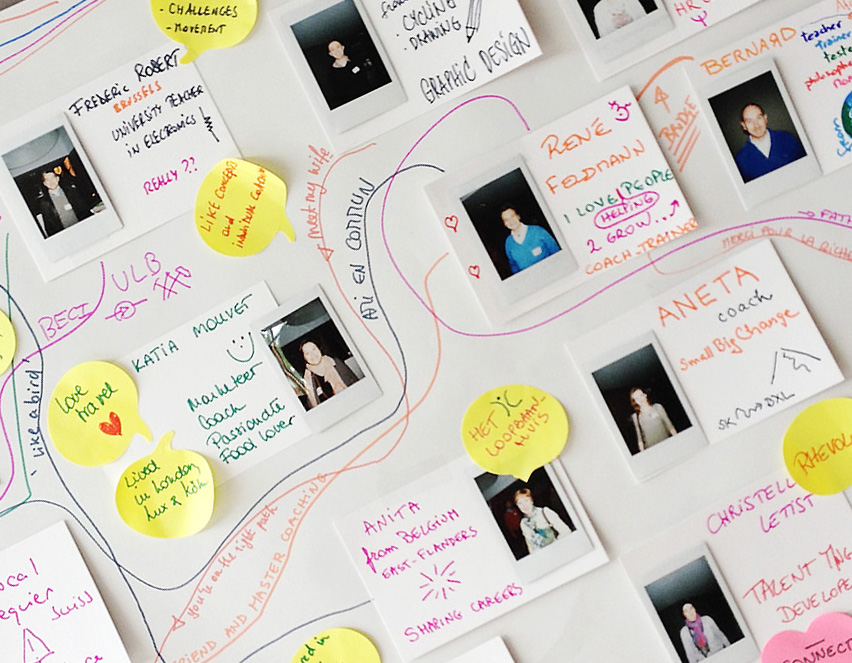 Set Today's Goal: What Brought You To Barcelona?

Two Critical Business Model Lessons in 5 Minutes

Guided Tour of the Enterprise Business Model Canvas

Practice Drawing a Familiar Business Model



reflect
Guided Tour of the personnel Business Model Canvas

Draw Your "As-is" model

Pair & Share "Pain Storm" 

Personal Business Model Revision Case

Think Out Loud Lab: Partners Create New Possibilities For You

Colleague Buzz / Q & A: Ask the Author



 - Coffee Break -
Define Your Professional Identity 

Pair & Share 

Morning Summary / Group Picture / Change Tables
- Lunch -
revise
Draw New, "To-Be" Personal Business M

odel 

Think Out Loud Laboratory 2: 

Partners Revise Your Model 

Debrief |

Q & A: Ask the Author
- Coffee Break -

Act
Test Your New Model

Share With Colleagues

Roleplay: The Reunion

Summary and Evaluation 
Social Hour / Networking

Day 2 Practitioner Experience: Master Class

Saturday 7 May 2016  
Doors open: 9:00 am 
Program begins promptly at 9:30 am
Facilitator Guide Overview

Set Your Goals: How Will You Use the Methodology? 




Simple Rules for

Drawing

Canvases

Draw a New Canvas

Introduction to Canvas and Three Questions™ Coaching  



- Coffee Break -
Coaching Practicum I in Trios

Coaching Sharing & Debriefing

Define Your Professional Identity in 7 Words

Morning Wrapup, group picture, table change  



- Lunch -
Coaching Practicum II in Trios: Build a New Model Based on Professional Identity

Training Design Overview  




Design Training in Teams Part I
- Coffee Break -
Design Training in Teams Part II

Training Design Presentations

Summary and Evaluation

Presentation of Certificates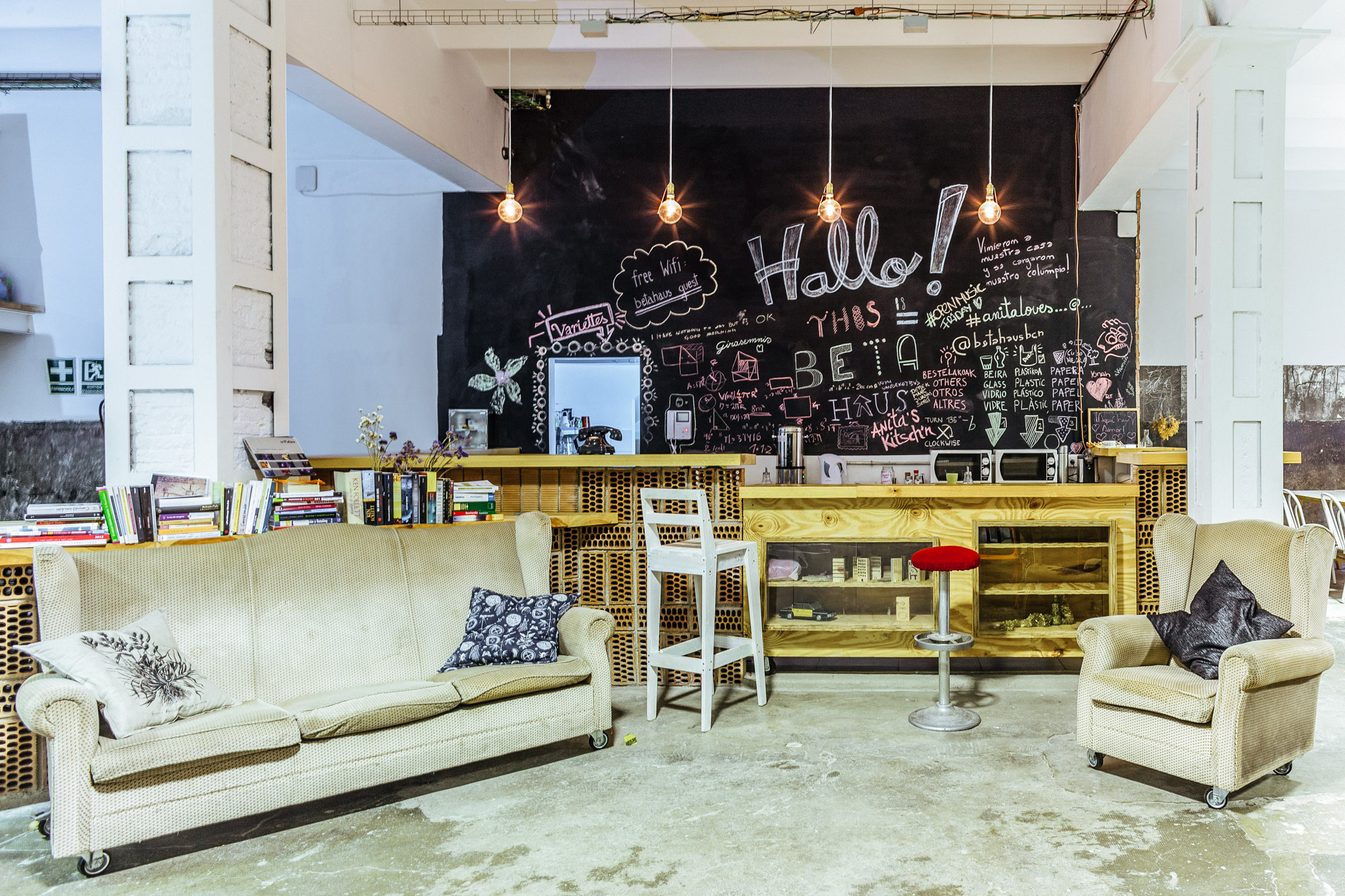 "Beta House is a social co-working space for entrepreneurs and creative professionals with the core philosophy to be much more than just a co-working space. Betahaus is prepared for your dreams and greats you like a family member. Welcome home!" 

Participation is strictly limited to a maximum of 27 participants. P articipation fee includes:
80-page facilitator guide Including complete 20-page workshop script / scenario

Two oversized Personal Business Model Canvas posters

Lifetime access to the

Redesign Your Career with a New Personal Business Model

Online




   Training Course (in English)

Lunches plus unlimited daylong refreshments 



Participants who successfully complete the two-day program will be Awarded a Master Class Certified Practitioner certificate.
NOTE: Program is subject to change without notice. Please contact organizer Mercedes Hoss (Mercedes at BusinessModelYou.com) with questions.
Cancellation terms: If you cancel up to one month before the event, 50% of your workshop fee will be refunded. After did date we can not refund fees for any reason, but at any time you may designate someone else to attend the workshop in your place.
Tickets prices will be refunded 100% if the workshop is canceled at the organizer's discretion. The organizer can not be held responsible for travel reservation losses or inconvenience Resulting from cancellations.

Watch Sushma Panikker describe the two-day workout in detail.
Visit:  BusinessModelYou.com



Learner Praise for Business Model You®


"As to MBA candidate, I'd gleaned bits and pieces of career insight from multiple personality
and aptitude tests, but what looking for something more holistic. Fortunately I met Michael Lang,
who Introduced me to Business Model You during lunch at the Innovation Games Summit.
After returning home, I bought the book and used the methodology.
I was amazed at my ability to visualize my future career with the Personal Business Model Canvas.
I happened to be applying for jobs, so the timing was perfect. I recommend Business Model You to all professionals, Whether they 're satisfied with Their current jobs or not. "
Sarvesh Singh , Former Europe Delivery Manager for Astellas Pharma 
"An amazing workshop. I've renewed my passion."
Matteo Fusco , Italy
"Business Model You is the ultimate self-coaching book, but to Ensure follow-through, 
I recommend a workshop with the author. The results are remarkable."
Kaori Okubo , Tokyo
"Thank you for writing Business Model You, it changed my life. 
I was a sad chemical engineer, now I'm a happy consultant!"
Gustavo Marques Couto , Brazil
"I love BMY Because it gives business model clarity, focus, and direction - all on one
page, with a proven, step-by-step method based on the building blocks of business itself
It's simple, fast, and effective The visual aspect. is fun and engaging and, yes -. it works ! "
Bryan Lubic , Professional Development Advisor, San Diego State University
"Your Business Model You work is amazing and can be life changing
for people applying it. I know from experience."
Annette Mason, US
"This is an incredible book. It has changed my own life as well as Those of my clients."
Mary Anne Shew , Small Business Consultant, Rochester, New York 
Have questions about Business Model You® Certified Practitioner Course led by Dr. Timothy Clark in Barcelona May 6-7, 2016?
Contact Business Model You, LLC
When & Where

Betahaus Barcelona
C/ Vilafranca 7
08024
Spain


Friday, May 6, 2016 at 9:30 AM

-

Saturday, May 7, 2016 at 5:30 PM (CEST)
Add to my calendar
Organizer
About the Facilitators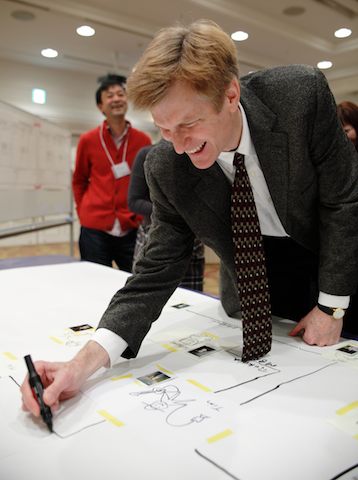 Dr. Timothy Clark is an educator and entrepreneur who has delivered visual modeling training in 15 countries and is the author of the global bestseller Business Model You and Business Models for Teams. He has worked with thousands of project managers, team and group leaders, and executives in the healthcare, technology, finance, and retail sectors, and has served as consultants or trainers to many organizations, including Aetna, Amazon.com, DFS, Bertelsmann Financial Services, HP, Intel, and JCPenney.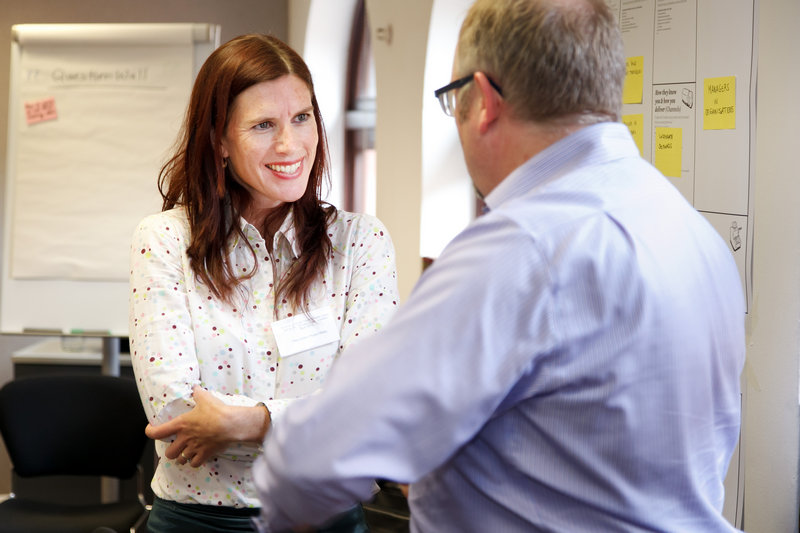 Mercedes Hoss is an experienced workshop designer, facilitator, event organizer and project manager. She supports large (inter)national organizations by getting teams and individuals to think about their own strategies and business models, combining different methodologies and introducing new tools, skills and mindsets. She brings 20+ years of hands-on management experience in leading functions in the areas of IT/ Finance and business process optimization for international corporations such as Pfizer and Ancestry.com. She is a Business Model for Teams co-creator and has worked with Dr. Timothy Clark since the Facilitator Course was first introduced to Europe in early 2013.