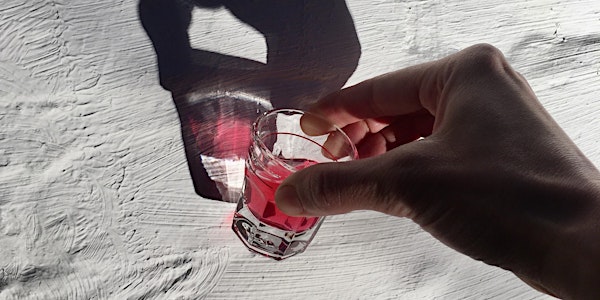 Bacteria Bar PoP uP @ Markt Lokal in Markthalle IX
Edible Alchemy pops up the first Bacteria Bar of the year in Markthalle IX
When and where
Location
Markt Lokal Pücklerstraße 34 10997 Berlin Germany
About this event
It will be a bubbly, interactive, effervescent experience. A chance to meet and taste microorganisms.
Our bar is stocked with naturally carbonated beverages made with flower petals, spices, saps, roots & unrefined sugars. We forage and gather ingredients to brew these cocktails including wild yeasts harvested from the air to craft fizzy, lifting drinks.
Come pop in for a kombucha-cocktail, or a real Moscow-mule and chat with your Bacteria Baristas behind the bar! Drinks can be purchased at the bar and 'living appetizers' will float around to tantalize your tastebuds.
Looking forward to having you there!
see more at EDIBLEALCHEMY.CO
read more about the Bacteria Bar here!
-----
MENU RELEASE
Oxymel Spritz
Rhubarb vinegar - agave - sparkling H2O - (vodka)
Kombucha Elders
Pu Erh Kombucha (Xian Tee) - elderflower syrup - (vodka)
The Woodmaster
Water Kefir - Waldmeister / Wild Baby's Breath - (vodka)
The REAL Moscow Mule
Living ginger beer - pickled sloe berry - (vodka)
Walk in the Forest
Wild ferment with coniferous ingredients (pine & larch needles, baby-cone flowers, barks, roots) - fermented with honey - (gin)
Foraged shot - handpicked by yours truly
Lilac liqueur 30% ABV
Violet liqueur 30% ABV
Sloe Berry Gin 35% ABV
Waldmeister / Woodruff Vodka 40% ABV
Pine Vodka 40% ABV