Dieses Event ist beendet.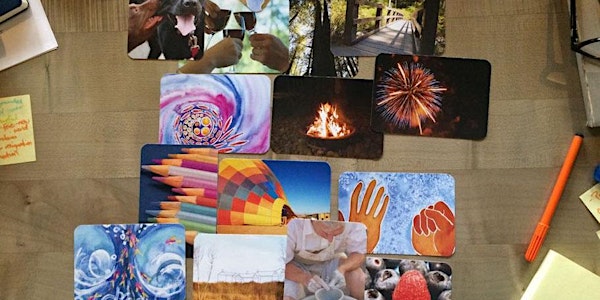 Accelerate Your Intentions for 2018
Zeit und Ort
Veranstaltungsort
Atemhaus München Werdenfelsstr. 16 81377 München Germany
Karte und Wegbeschreibung
Rückerstattungsrichtlinie
Rückerstattungen bis zu 7 Tage vor dem Event
Beschreibung
What's in it for you?
Is there a resolution you want to make happen?
About this time of year our New Years resolutions are still present but are starting to fade out. It could be anything, a fitness goal, financial or professional situation, or a desire of deepening our personal relationships.
The good news is that any time is a good time to accomplish your goals! So, stop trying to create happiness and start happily achieving your passions.
In this workshop you'll create a visual map to define your purpose and set a clear outcome. You'll discover what's holding you back and what are the first actions that will help you build, direct and sustain momentum.
It's in the true nature of your desires and passions that you find the energy to stay motivated and move along with your wishes and aims. Make space to find the magical "Open Sésame" to unleash them.

The offer:
Focused Time for reflection and regeneration

Tools that are easy to use and practice so you can take them back into your reality.

Personal coaching that focuses on your specific context or professional development goals.

Methods that help you win back focus and unblock so you can keep up momentum and sustain it.
Why it works:
Anchoring: Images give us a concrete focus point, that enhances how well we remember something.
Emotional connection: We are triggered by our senses -and one of the strongest, besides smell, is through our visual intake of information. When we are the ones interpreting what we see, we tend to believe it. Using movement upon this foundation helps us ground and experience the emotional connection fueling our motivation.
Coherence: The easiest way to make sense of something - and therefore to accept it - is to see how it is connected to something else that already has meaning in our lives. A body-based experiential learning upon our images means to quickly generate information that leads to a fast breaking-through and decision-making process.
Developmental: Images are open to multiple interpretations, so they can grow with us, and expand to include new insights, without having to change the picture. Movement, on the other hand, transforms insights into ideas, and ideas into concrete specific actions you can take to move towards the realization of your vision.
On-site:
Fresh, healthy, whole food snacks
Mediation and mindfulness methods
Reflection and visioning exercises
Body and improv work that will unblock your energy
Come at 9:00 to enjoy yummy tea and snacks, get settled in and relaxed. We'll start promptly at 9:30 with grounding and anchoring. We will also engage in mindfulness exercises to focus on your sphere of influence. You'll have an opportunity to translate this awareness into practical steps at home or work. We'll be using the VisualsSpeak tool and the Social Presencing Theater methodology to dissolve barriers and start taking action. Wrap up will be a little surprise to carry your momentum forward.
Due to the highly individualized content, cozy location and intimacy we want to attain between participants and hosts, space is limited to 8 people! Please register early.