Event Information
Location
Tempelhofer Feld - Haupteingang Columbiadamm
Columbiadamm 124
10965 Berlin
Germany
We dive into the data streams of Berlin: A joint investigative search for signal and data traces in the "Smart City" with Bureau d'Études.
About this event
With the emerging smart city technologies, more and more sensors, devices and antennas are transmitting and capturing our information. They enable ever more comprehensive and faster digital interaction, but they are also defining it. How do new technological developments affect our way of moving around the city? Who controls our data and what does technical democracy mean?
At 11:00 and 15:00 on Saturday, 14 May 2022, the artist duo invites a small group of participants to join them for two hours of tracking and investigative exploration of the concept of the smart city and the data streams we are immersed in. As an alternative to historical walks and sightseeing tours, the techno-political walk challenges participants to find, measure, analyse, discuss and document the traces left by our data on high-speed routes through the air, our bodies and objects around us.
The data collected and analysed by the participants will then be used by the artists to visualise and map the areas and data streams traversed on the walks. The resulting graphic will then be published on a billboard along one of the routes of the walk as an artwork and visual manifesto in the public urban space.
"In the world of electromagnetic cosmology (and industry), understanding the electromagnetic field is the only way to understand ourselves and our environment." (Bureau d'Études)
*the event will be in english
Forests of Antennas, Oceans of Waves is a series of events that delves into the phenomena of electromagnetic waves in urban environments from both an artistic and theoretical perspective.
The starting point of our project is the discussion of the 5th generation mobile network known as 5G. This new global standard in wireless technology is currently being tested and expanded in Berlin, throughout Germany and in other cities worldwide and also discussed in the context of "smart city" technologies and initiatives.
In workshops, interactive walking tours, lectures, sound performances, presentations, installations and discussions, we intend to shed light on the various physical, social, legal, urban, political, biological and ecological implications of "Hertzian Space".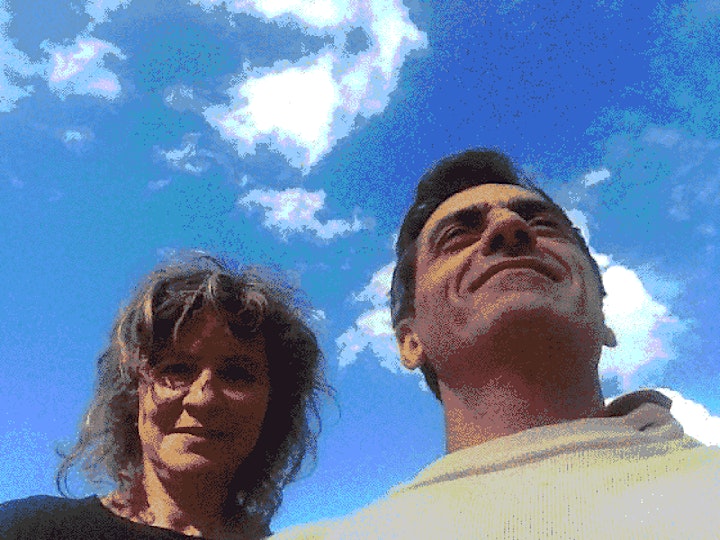 Date and time
Location
Tempelhofer Feld - Haupteingang Columbiadamm
Columbiadamm 124
10965 Berlin
Germany