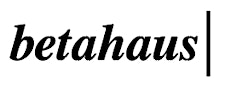 betahaus l Berlin
betahaus is a coworking space and community started back in 2009. We set out to create a workspace where people could work on their own projects while exchanging knowledge, ideas, and inspiration. Today, we're one of the leading coworking spaces in Berlin with a community of 2,000 members, 1,000+ events each year, and a global network of partner spaces in Barcelona, Sofia, Hamburg, and 76 locations worldwide. 
At the end of 2018, we officially moved into our two new houses in Berlin!
betahaus | Kreuzberg is our HQ, and in some ways, the heart and soul of betahaus. When you become a member, you join a community of over 500 entrepreneurs, startups, creators, makers, freelancers, early-stage tech founders, corporates, non-profits, service providers, small businesses, and remote teams of all kinds. Located at Rudi-Dutschke-Straße 23
betahaus | Neukölln is our newest coworking space, located in the iconic Geyer Werke building. With a mix of team rooms, coworking areas, event spaces, and creative studios, our house in Neukölln is about going back to our roots. It's the place where we connect startups with the creatives that made Berlin awesome in the first place. Located at Harzer Straße 39 
Es gibt derzeit keine anstehenden Events.