Sales Have Ended
Ticket sales have ended
Thank you, your booking is now confirmed. We are looking forward to seeing you!
Sales Have Ended
Ticket sales have ended
Thank you, your booking is now confirmed. We are looking forward to seeing you!
A deep dive into the technical side of game development and studio management.
About this event
Overview:
Join devcom's Tech & Tools Summit taking place on June 9/10 and follow us on a deep-dive into the technical side of game development and studio management.
Alongside our advisory board, we created a 2-day program packed with numerous talks, panels, fireside chats, and workshops delivered by more than 25 experts from the global games industry sharing insights into their work and their approach to engines, ray tracing, production, management tools, and much more.
Furthermore, we're offering a digital exhibition as well as 1:1 meetings in our conference tool.
--
Intended audience:
This summit is directed at industry professionals. While our program will feature some beginner-friendly sessions, most talks will require intermediate to expert knowledge on the topics.
--
For this summit, we will be focusing on the following topics:
AI & Machine Learning: Machine learning has become a crucial part of today's game development that goes way beyond training your NPCs not to run into walls. Join our expert sessions to take an in-depth look at the importance and potential of AI & machine learning in game development today.
Engines & Tools: Everybody needs them, everybody uses them, but not in the same – or even the intended – way. Join our summit to learn from industry professionals how they tweaked their engines and tools to achieve extraordinary and sometimes rather unusual results.
Backend Tech: Taking care of your backend and properly planning ahead is an important part of game development today. We check out best practices by renowned industry experts so you can improve your own processes and avoid common mistakes.
Studio & Project Management: Finding the right tools to organize internal studio and development processes has always been important – even more so now, with much of the industry working remotely from home! A good time to learn more about how successful studios handle business.
Ray Tracing: From proper lighting to photorealistic graphics: ray tracing done well can give your game that extra oomph and turn it into extraordinary eye-candy. We discuss chances, pitfalls and best practices with industry experts.
Cloud Gaming & Streaming: Cloud gaming and streaming have become increasingly relevant in recent years and are set to grow in importance, so they should be on every dev's radar. Let our speakers help you put it there.
--
Structure:
2 days of conference program:
- More than 25 global games industry experts
- 2 keynotes
- Talks, panels, fireside chats, workshops
- Live Q&A
Parallel program on our Twitch channel
- Interviews, presentations and live demos
Specialized online conference tool Pine
- Livestreamed conference sessions
- 1 on 1 meetings
- Virtual exhibition
Find additional information about sessions and program on our Tech & Tools Summit Event Site
--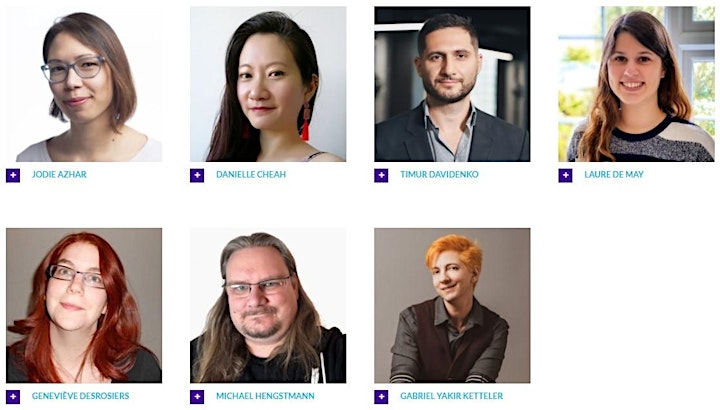 --
Be a Sponsor of the Tech & Tools Summit
We offer various ways for you to become a sponsor, exhibitor or partner and meet your target audience at devcom's Tech & Tools Summit from give-aways to digital advertisements or even special sessions.
Organizer of Tech & Tools Summit
devcom is the official game developers conference of gamescom and takes place every year right before gamescom in Cologne.
Our vision is to present the best content from the best speakers of the games industry at devcom. We are supported by an advisory board of studio managers from all over Europe. Our goal is to be the place where the entire European games industry meets with their colleagues and friends from overseas once a year. To achieve this goal, we are working hard and we are looking forward to welcoming you again to Cologne this summer for the third edition of devcom!
For more details please check out our website www.devcom.global and game on!