SPEAK SO I CAN SEE YOU takes us to a seemingly different era, by exploring the world of Radio Belgrade. One of Europe's oldest radio station
About this event
English desciption follows below.
Wir garantieren:
Bei unvorhersehbaren Ereignissen im Zusammenhang mit der Corona-Pandemie, die eine Teilnahme oder eine Reise nach / einen Aufenthalt in Hamburg unmöglich machen, erstatten wir selbstverständlich die bereits gezahlten Gebühren.
Speak so I Can See You führt uns in eine scheinbar andere Ära, indem es die Welt von "Radio Belgrad" erkundet. Als einer der ältesten Radiosender Europas und eine echte Institution der Stadt sendet der Sender immer noch Originalprogramme und trägt dazu bei, dass Geschichte, Kultur und kritisches Denken nicht aus der Erinnerung geraten.
Der Film ist an der Schnittstelle zwischen einer beobachtenden Dokumentation und einer einzigartigen sensorischen Erfahrung angesiedelt. Er zeigt alltägliche Szenen im Sender und eindringliche Zwischenspiele, die die Beziehung zwischen Klang und Raum erforschen.
Speak So I Can See You
Serbien, Kroatien, Qatar 2019, 73', serbisch mit englischen Untertiteln
Eine Bilboke Produktion
Regie und Buch: Marija Stojnić
Produzenten: Marija Stojnić, Miloš Ivanović
Kamera: Dušan Grubin
Sound Designer: Ivan Zelić
Filmmusik: "Arhiva" von Filip Mitrović
Im Anschluss an die Vorführung ihres Films Speak So I Can See You wird Marija Stojnić einen kurzen Vortrag über ihre Arbeit mit Sounddesign halten und darüber, wie sie Klangarchive, Musik und Sprache für ihren Film genutzt hat.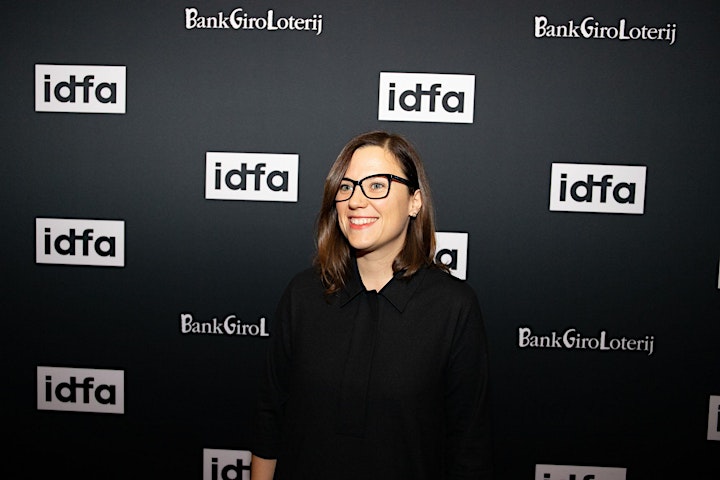 Marija Stojnić ist eine preisgekrönte Regisseurin und Produzentin, deren jüngste Filme sich auf kulturelles Erbe, Musik der Vorfahren und experimentellen Sound konzentrieren. Ihr Film Speak so I can see you feierte seine Premiere bei IDFA 2019 und MoMA's DocFortnight 2020 in New York.
We guarantee:
In case of unforeseeable events in connection with the Corona pandemic, which make participation or a trip to / stay in Hamburg impossible, we will of course refund the fees already paid.
Speak So I Can See You takes us to a seemingly different era, by exploring the world of Radio Belgrade. One of Europe's oldest radio stations and a true institution of the city, the station still broadcasts original programming and helps keep history, culture and critical thought, as well as ever- relevant questions about ourselves and the world, from slipping out of memory and mind.
Set at the intersection of an observational documentary and a unique sensory experience, the film conjures everyday scenes at the station and immersing interludes exploring the relationship between sound and the space it inhabits.
Speak So I Can See You
Serbia, Croatia, Qatar 2019, 73', serbian with english subtitles
A Bilboke Production
Director and Writer: Marija Stojnić
Producers: Marija Stojnić, Miloš Ivanović
Cinematographer: Dušan Grubin
Sound Designer: Ivan Zelić
Original composition in the film: "Arhiva" by Filip Mitrović
Following the screening of her film Speak So I Can See You, Marija Stojnić will give a short presentation about her work with sound design and how she utilised sound archives, music and speech for her film.
Marija Stojnić is an award-winning director and producer whose recent films focus on cultural heritage, ancestral music and experimental sound. Her film "Speak so I can see you" premiered at IDFA 2019 and MoMA's DocFortnight 2020 in New York. In 2016 she founded the production company Bilboke and since 2019 she is part of the film collective SET SAIL FILMS.
Organiser of SPEAK SO I CAN SEE YOU (Filmvorführung + Q&A / Screening + Q&A)
(English follows below)
Media­Sound­Hamburg ist eine internationale Sommerakademie für Filmmusik, Gamemusic und Sounddesign, die seit 2011 jährlich in Hamburg stattfindet. Sechs Tage lang treffen nationale und internationale Filmkomponist*innen, Gamemusiker*innen und Sounddesigner*innen auf internationale Profis und renommierte Experten. In verschiedenen Workshops, Master Classes und der MSH Conference arbeiten die Teilnehmer*innen an konkreten Projekten und bekommen neue Anregungen für ihr künstlerisches Schaffen. Mit weiteren attraktiven Sonderveranstaltungen wie der Verleihung des Young Talent Awards Media Music mit Unterstützung des renommierten Kaiser Quartetts, Konzerten und Werkstattgesprächen mit Regisseur*innen und Filmkomponist*innen öffnet MediaSoundHamburg ihr Angebote auch für ein interessiertes Publikum. MediaSoundHamburg findet an verschiedenen Veranstaltungsorten in Hamburg in Zusammenarbeit mit unseren Partnern statt.

MediaSoundHamburg is an international summerschool for Filmmusic, Gamemusic and Sounddesign, which takes place annually in Hamburg since 2011. For six days, national and international film composers, game musicians and sound designers meet international professionals and renowned experts. In various workshops, master classes and the MSH conference, the participants work on specific projects and get new ideas for their artistic work. With further attractive special events such as the presentation of the Young Talent Award Media Music with the support of the renowned Kaiser Quartet, concerts and workshop discussions with directors and film composers MediaSoundHamburg opens its offers also for an interested audience. Venues are various locations in Hamburg.